Inside These Walls: Scandinavian style apartment in Stroud Green
We explore senior underwriter Philip J Stevenson's minimalist home in this leafy nook of North London.
High ceilings, large sash windows and swathed in a brilliant white, pale grey and charcoal palette: Philip J Stevenson's one bed apartment on Stroud Green Road, North London, is like a Pinterest trigger button. Which explains Philip's eye for style, as he's been largely inspired by the photo sharing site itself.
Describing the overall style of the flat as modern and Scandinavian, once he got his hands on it, Philip explains how he originally found the property "a little tired and unloved":
"I found Pinterest to be a fantastic starting point to draw inspiration, especially with respect to colour schemes and paint selection."
With under stair storage, large wooden units and a loft, there is a rare abundance of elbow room available for a London flat. There's a lot of warmth found in the real wood detailing throughout the kitchen counter tops, while the bedroom and living area both have expansive windows that help bathe the apartment in natural light.
What is your favourite feature?
"The multi-fuel stove in the living room is one of the standout features of the flat, especially on a winter's night, and the hand-crafted black American walnut mirror by Olly van Der Breggen is unquestionably my favourite furniture piece."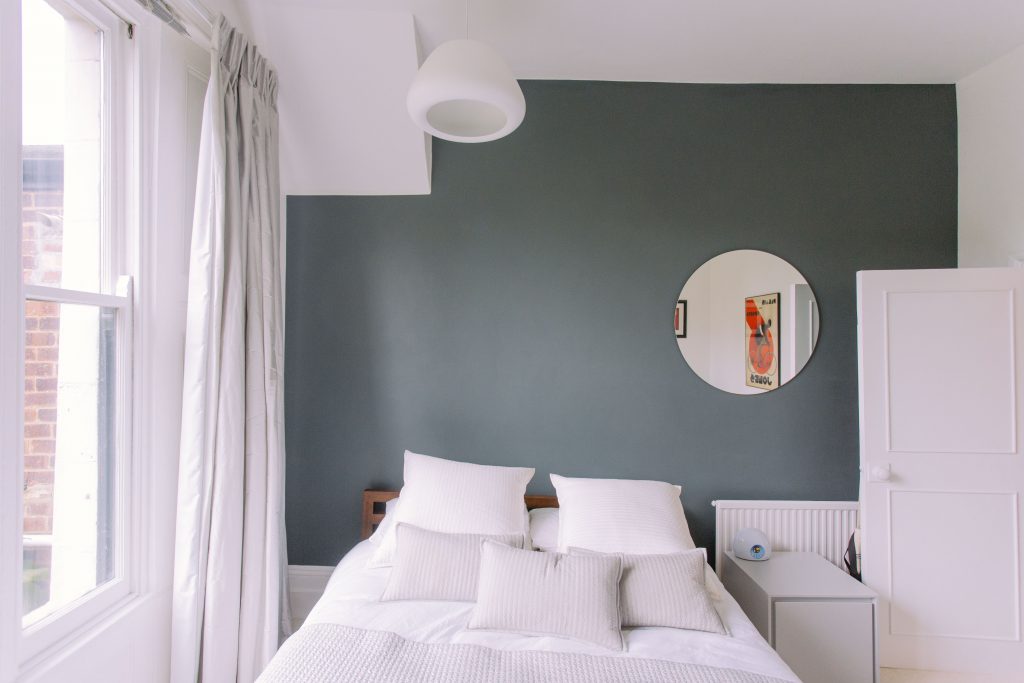 What are your interior inspirations?
"I'm a huge fan of Scandinavian furniture and design, which you've probably noticed by my Gan Silai rug and BoConcept chest of drawers, and I'm also an admirer of the Art Deco movement."
Why did you choose to live in the area?
"The exceptional pubs and restaurants in Stroud Green and nearby Finsbury Park were a constant draw when I was living in Archway previously (particularly the Old Dairy and Faltering Fullback) and, when coupled with the great transport links, it's just a fantastic location."
It's true, the much loved multi-level Ewok village of a beer garden found at The Faltering Fullback is only 0.3 miles away from Philip's front door. A fact we'd find incredibly handy after a pint or three too many on a school night – that's one short stumble home.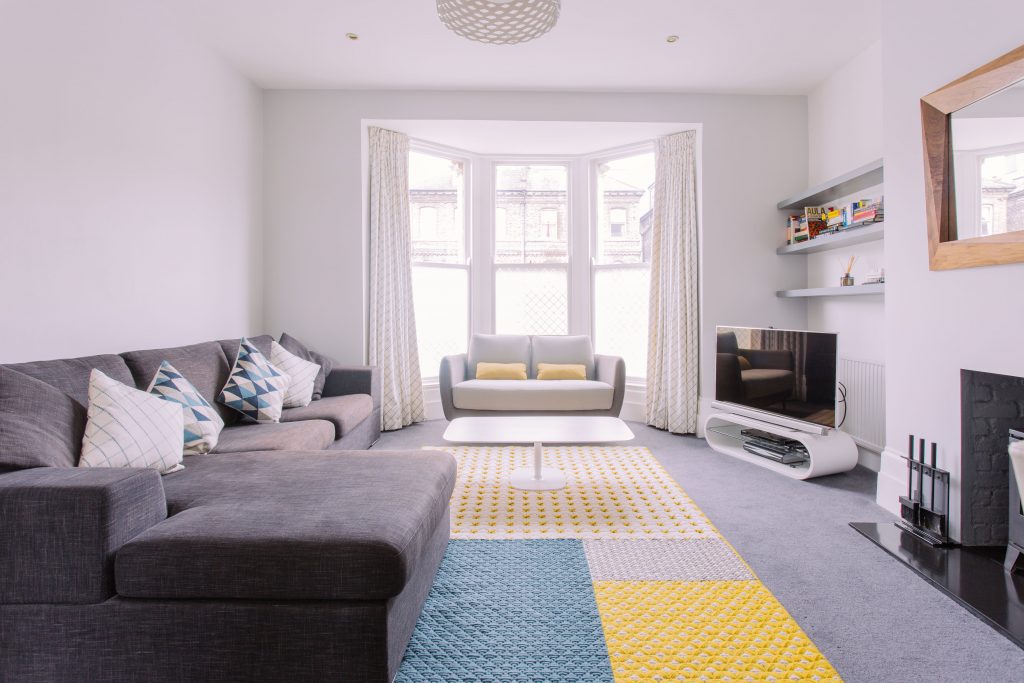 What are your favourite local spots by this particular property? Any recommendations for our readers?
"La Fabrica and Que Me (on my doorstep) are my stand-out restaurant recommendations and the Ham, Egg 'n' Chips sandwich at Max's on Crouch Hill is definitely a guilty pleasure. The Vagabond N4 coffee is exceptional and Jack's Off Licence is also a hidden treasure for its incredible selection of craft beers."
This property has been sold by Finsbury Park Estate Agents Davies & Davies. If you'd like to find a similarly perfect property, have a peruse of their other properties here and salivate over their veritable smorgasbord of interior porn. Or you can call them on 0207 272 0986 for a free property valuation. 
Originally published for North London Estate Agents Davies & Davies in North Four Magazine
Written by Sophie Taylor at North Four Magazine
Photos by Mike Barry at The Barefaced Movement
Back to Insights