Women who run North London: Georgina from Pretty Shiny Shop
"Even though I've run a business before I'm still learning every day, I'm still trying to get it right."
In honour of International Women's Day 2019 we've sat down with some of the amazing women running businesses in Finsbury Park and Stroud Green to talk about how they got started, what challenges they've experienced and what advice they have for aspiring female business owners and leaders. Our "Women who run North London" series will feature these interviews, published across the next two weeks. Today we're spotlighting Georgina, owner of Pretty Shiny Shop on Stroud Green Road.
Pretty Shiny Shop is aptly named- an eclectic treasure trove of gifts, cards, and jewellery, it's filled to the brim with things to tempt your magpie sensibilities. Whether you're treating yourself or someone else, Georgina has handpicked something to fit the bill (lest we forget Mother's Day is fast approaching). We spoke to Georgina in her studio at the back of the shop, and were even given a little demonstration on how to make glass beads (spoiler: it involves fire!).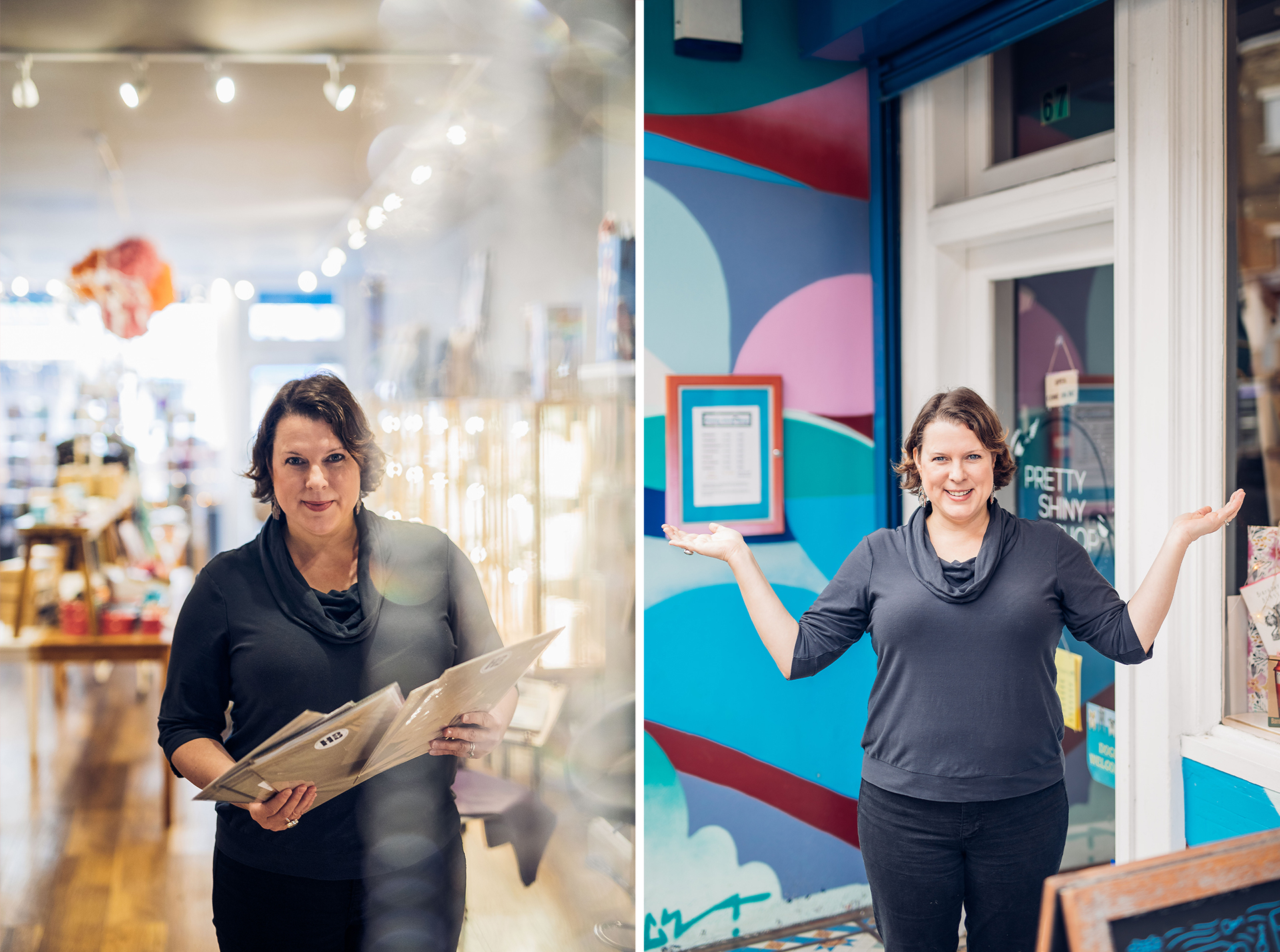 What made you want to start your own business?
I like working on my own and being in charge and I was tired of working for other people. I used to be an Operating Room Nurse, but I also did jewellery and glasswork and things like that in my private life- long story short it kind of just morphed into having my own store. This is the second store I've had- I had one in Bristol years ago and then tried to go back to working for other people, but after my first shop it was very hard to go from being an owner back to being a manager again. So when we moved back to England from Canada, I just went for it.
The other shop was the same idea as this one, a gift shop but smaller, and I did a lot of teaching in the back- it was 50/50 between teaching and the shop at the front. But I've done a lot of weird stuff- I worked for troll beads, touring the UK doing glass demonstrations. And I was actually working at Camden market for a while, I had my own stall. I got very cold! I just thought this is ridiculous, I was very good at running a shop before, so lets just focus on that. So, I spent time going around London and finding the neighbourhood that I wanted. When I found this neighbourhood, it just had the right feel and luckily I found an empty shop! But this shop is a bit of a different animal [to the first shop] and I've adapted my business after years of working for other people and seeing what they did right and wrong. Here, I want people to come in and find something lovely that doesn't cost their whole pay cheque, and they can walk away having treated themselves or their friend with something nice that's not killed them financially.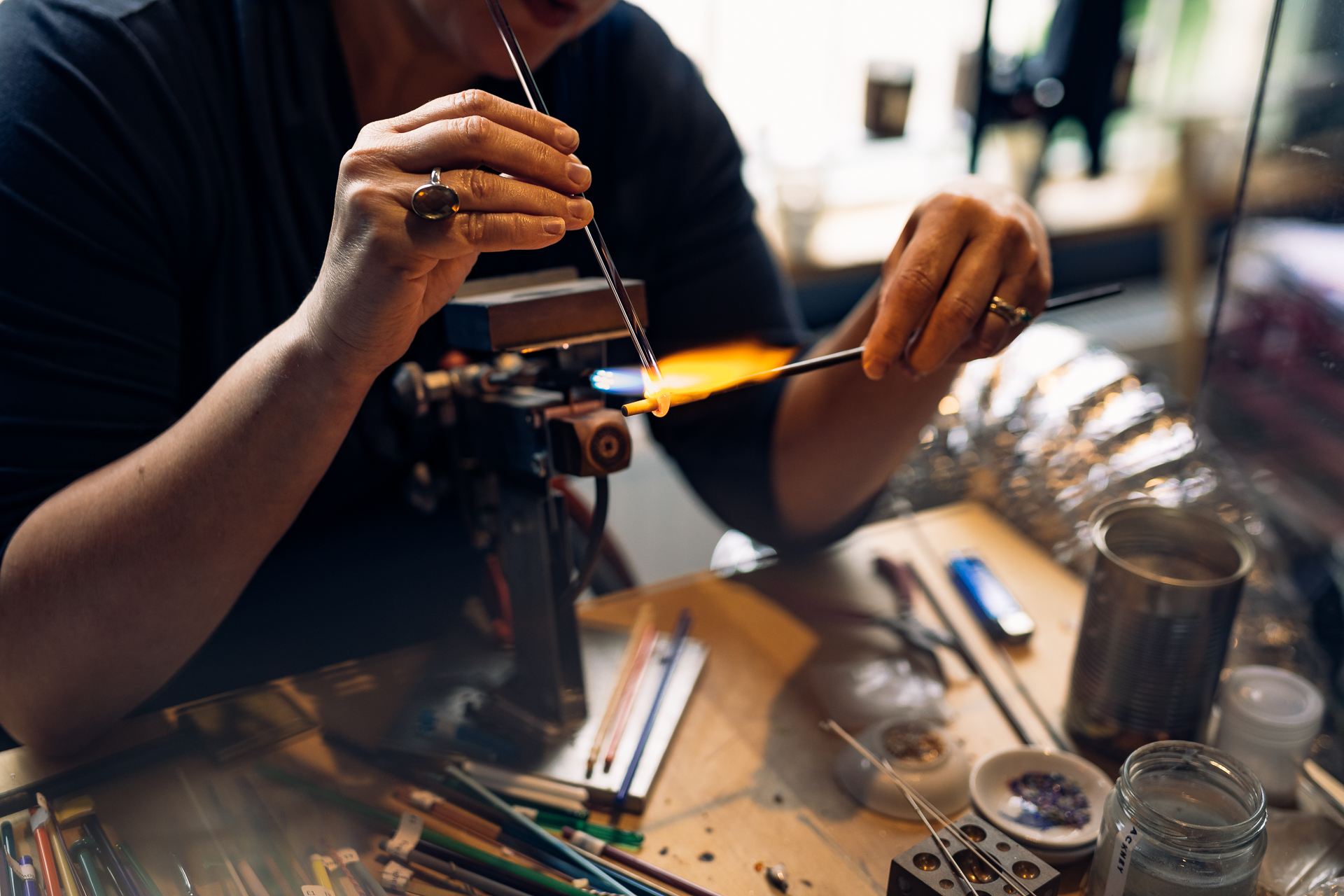 What made you want to make the jump from nursing to running your own business?
Nursing is such a physical job- I was in pain most days from standing for 14 hours a day. I was only in my thirties and everything hurt. I was working shifts without breaks, it was just becoming very unhealthy and I needed a change. What was originally just a step back for a while turned into a complete career shift.
Do you still do lessons and workshops in the back of the shop?
I used to, but it very quickly became apparent that we needed the space. Maybe some day- we had hopes, and my last shop was very much a teaching shop, and I enjoyed that energy in a space but it's too much here. We need a lot of storage, but my work space is back there, so I have my own little studio. We are thinking about maybe doing a monthly meet-up for crafting, because we have all the chairs and mugs and aprons, so we're all set up and ready to go!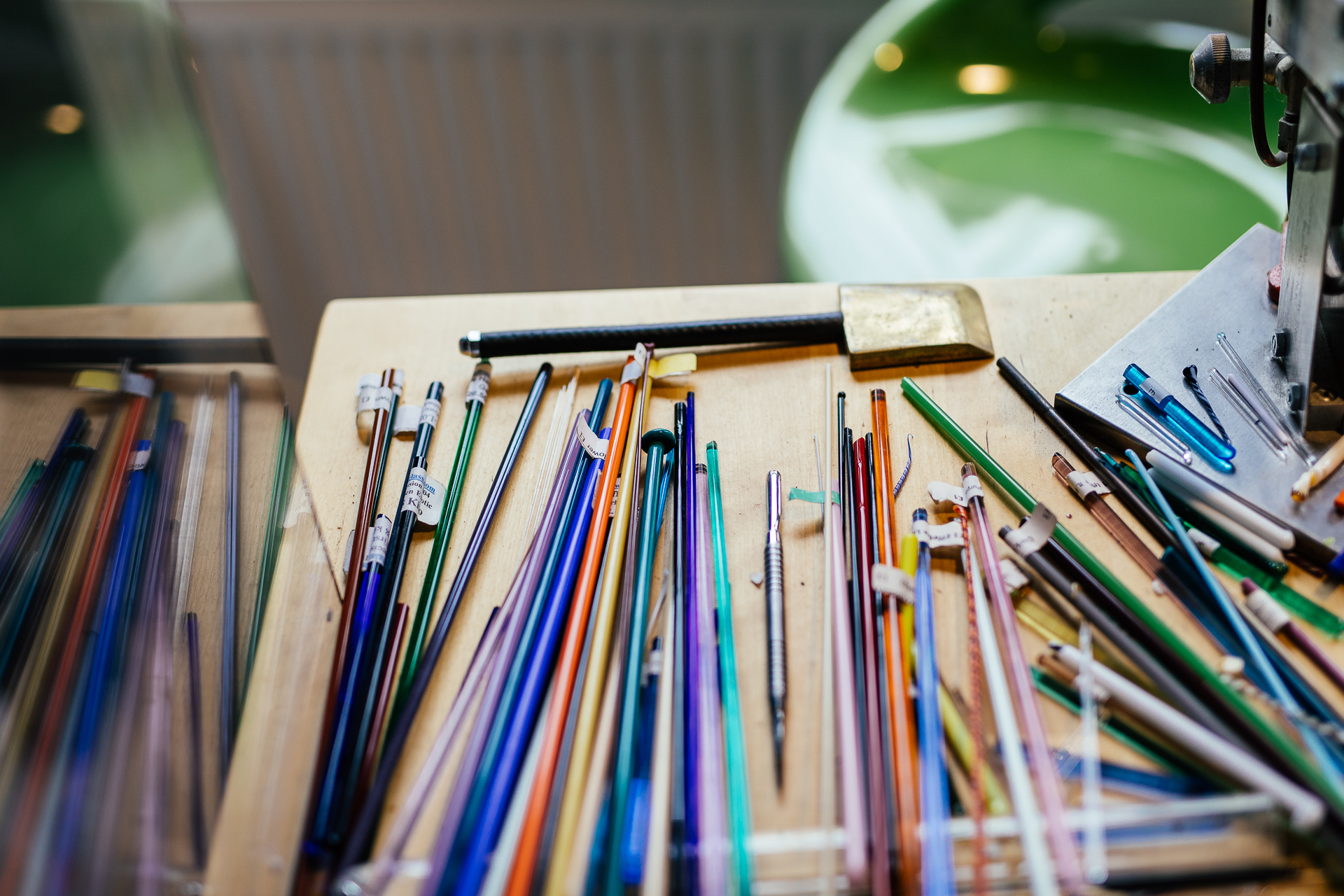 Do you have a specific woman, or women, who's inspired you?
The place I was working before is a contemporary jewellery gallery, Lesley Craze Gallery. She was quite inspirational, because she'd gone from basically working in her living room and having a market stall in Covent Garden I believe, and silver smithing and doing it all there, to having a world renowned contemporary jewellery gallery that people would come and visit from Japan and students would be brought in to see what she had achieved. I found her quite interesting.
What's the best piece of advice you've been given?
There's nothing in particular… My step-mother-in-law runs a business and she's won a woman entrepreneur of the year kind of thing in Canada. I love chatting with her because she can chat about her experiences and whenever I say anything to her she'll reply "yeah, yeah that's gonna happen to you – just keep going." But even though I've run a business before I'm still learning every day, I'm still trying to get it right. Every Christmas is a challenge and I'm doing online now, which is a whole new thing to learn, so that's what I'm working on this year. And work life balance- I mean this shop is open seven days a week, I'm always working! Even when I'm at home I'm working, emailing, I don't shop anymore I'm always just looking. So you have to find a way to turn off sometimes.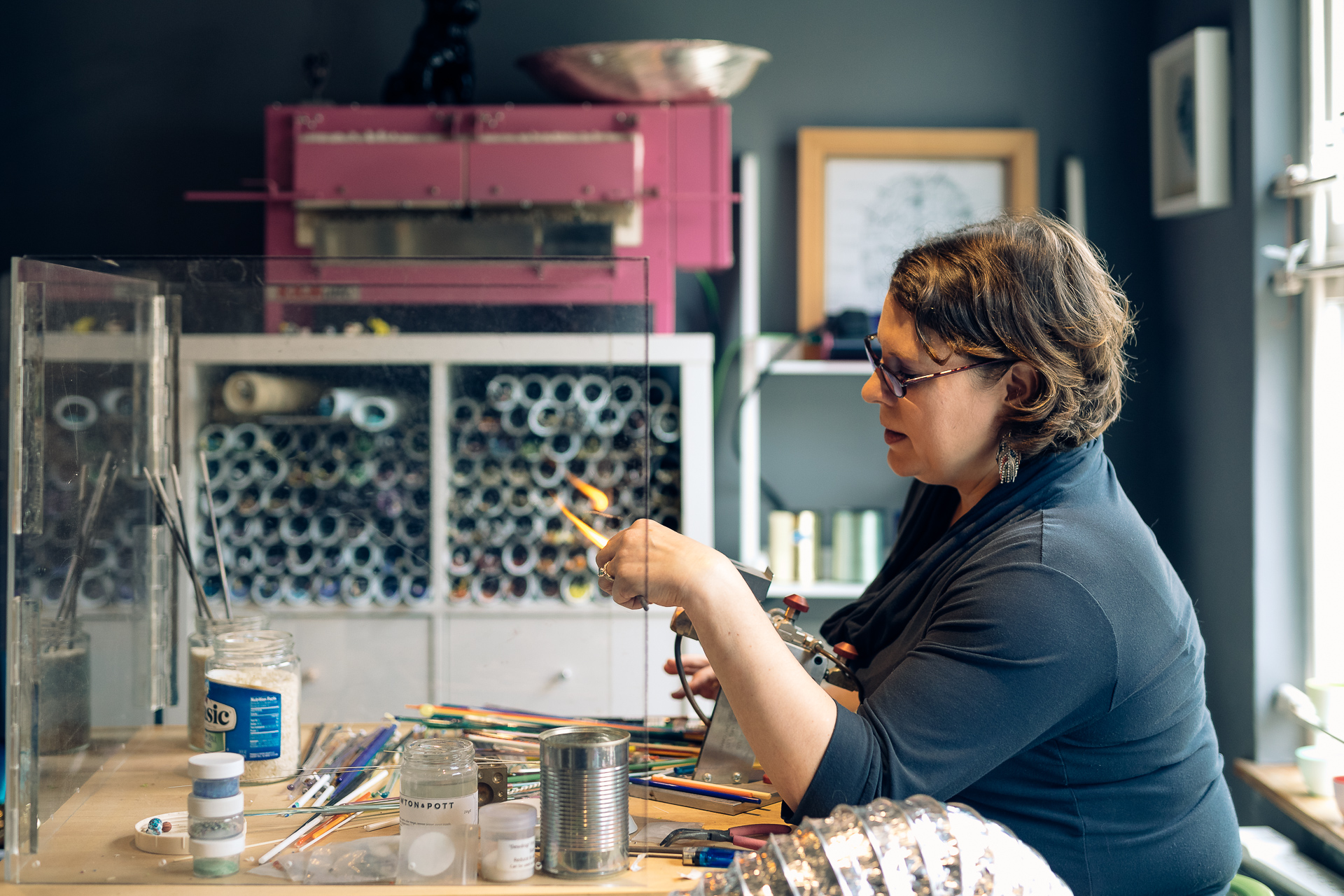 The theme of this year's International Women's Day is Balance for Better – what does the phrase mean to you?
I think we're seeing a lot more female business owners. I've never felt like it wasn't an option or not open to me. I've not felt discrimination around running a business or owning a business. Running a gift shop is a very female orientated work space, if anything it was a change to hire a man.
You see lots of women's groups and I think there could be more support out there. I don't have children, but I can say for business owners that I know that do have children that it's a really difficult balancing game because you have to be able to drop everything to come to the shop, but also drop everything to look after your children. There's still problems and issues to help women get back into the workplace and get your foot back in the door again if you've been gone for three years. I have friends who have children and they pretty much just work to pay the childcare. So yeah, the balance is still wrong for women who are getting back into the workplace.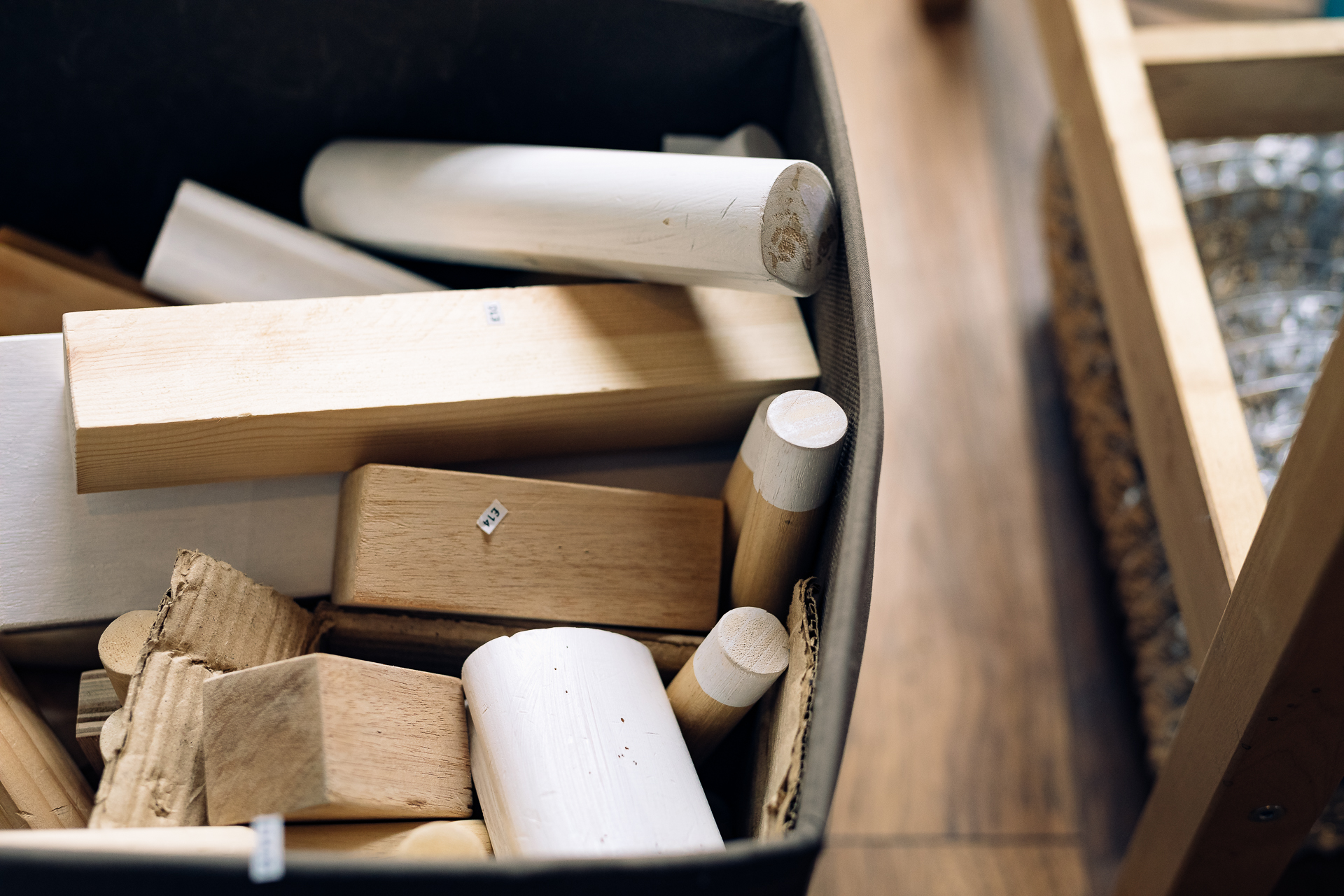 It seems like you have a good support system among the female business owners in this area? 
We have a lot of women owners here along the road actually. We do know each other- whenever someone new comes along, there's the Stroud Green Traders Association and we'll try and introduce ourselves, and it's a good group. I do find there's a lot of support for women in business here, like there's the Islington Women's Business Group. You will find that women will kind of group together and support each other, I don't know if guys do that as much, but women will kind of get together, look out for one another and check in with each other.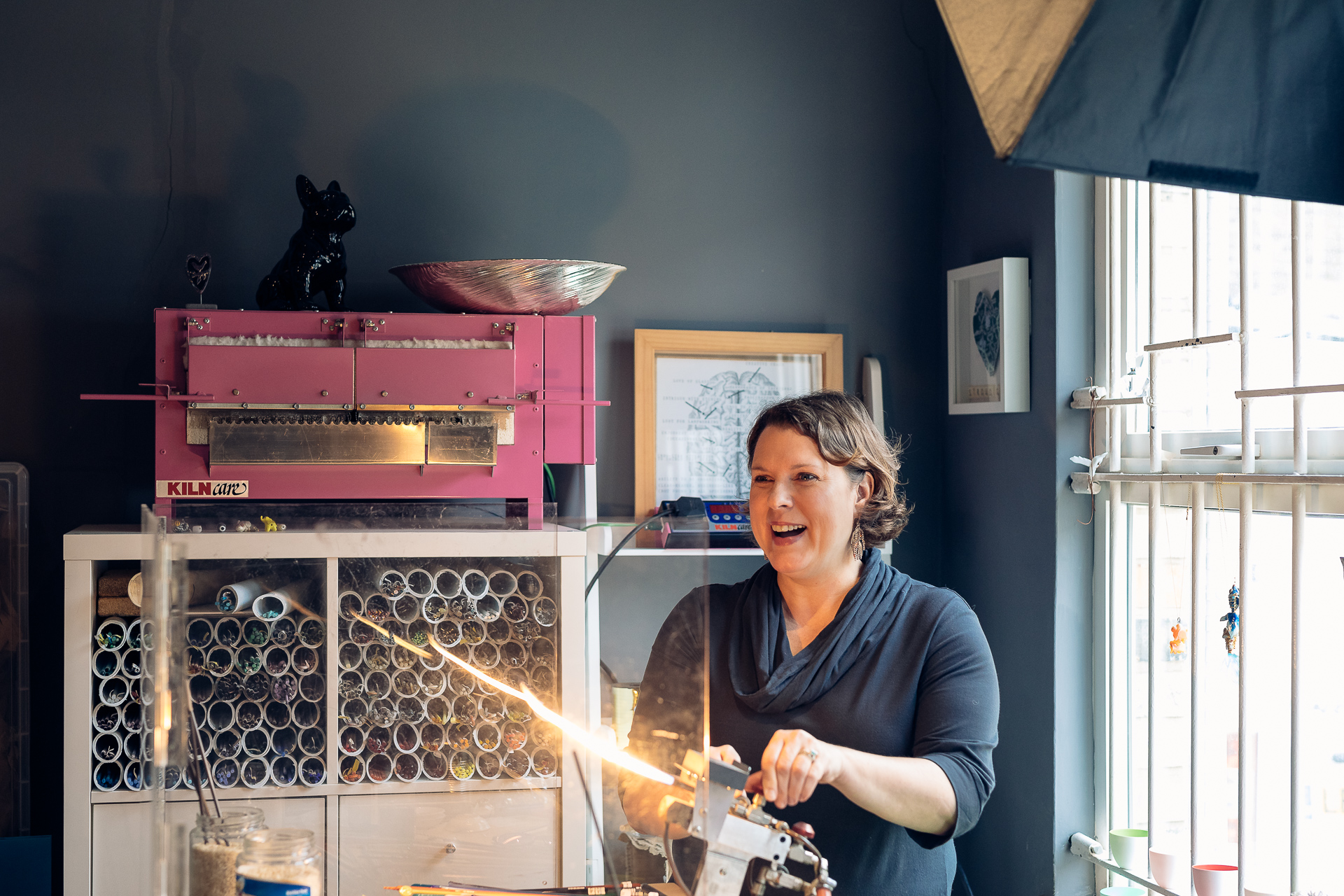 If you could give one piece of advice to a young woman who wanted to start her own business what would it be?
Be prepared to work hard. If you think it's going to be fun, it's not fun. When I first started, I thought "oh this will be great, I'll have plenty of time to be creative- I'll be making my own jewellery in the back and then I'll come out and help a customer…" No. I could never do any work, could never get anything done, I have to schedule in time to be creative.
Oh! I know the piece of advice I've given everyone: bookkeeping! Boring as it sounds. Bookkeeping is the most important thing you can get right early on. Keep every receipt, have a system going. From day one get it sorted, get an accountant and a bookkeeper you can work with and every week sit down and do your books, because it will get overwhelming if you don't. You need to know how you're doing financially. It all adds up real quick, and your numbers tell you the truth of how you're doing. 
Interview by Hannah Lawrence
Photography by Odera Okoye, featuring Pretty Shiny Shop 
67 Stroud Green Road, London, N4 3EG
Back to Insights