Women who run North London: Sharon from Mento
"I don't know if you know Caribbean women, but they are the rulers. You don't mess with us. Father is there, but the mother is like the earth."
In honour of International Women's Day 2019 we've sat down with some of the amazing women running businesses in Finsbury Park and Stroud Green to talk about how they got started, what challenges they've experienced, and what advice they have for aspiring female business owners and leaders. Our "Women who run North London" series will feature these interviews, published across the next two weeks, and today spotlighting Sharon, owner of Mento on Stroud Green Road, who's family have been in the local area for the last forty years.
If you know of a better smell than freshly ground Jamaican coffee mixed with flowers, we haven't smelt it. Mento is nestled just opposite Finsbury Park Station, but is bursting with vibrancy the moment you step through the door, and is a veritable safe-haven from the commuter buzz. We spoke to self-proclaimed Finsbury Parker, Sharon, over some Jamaican iced coffee.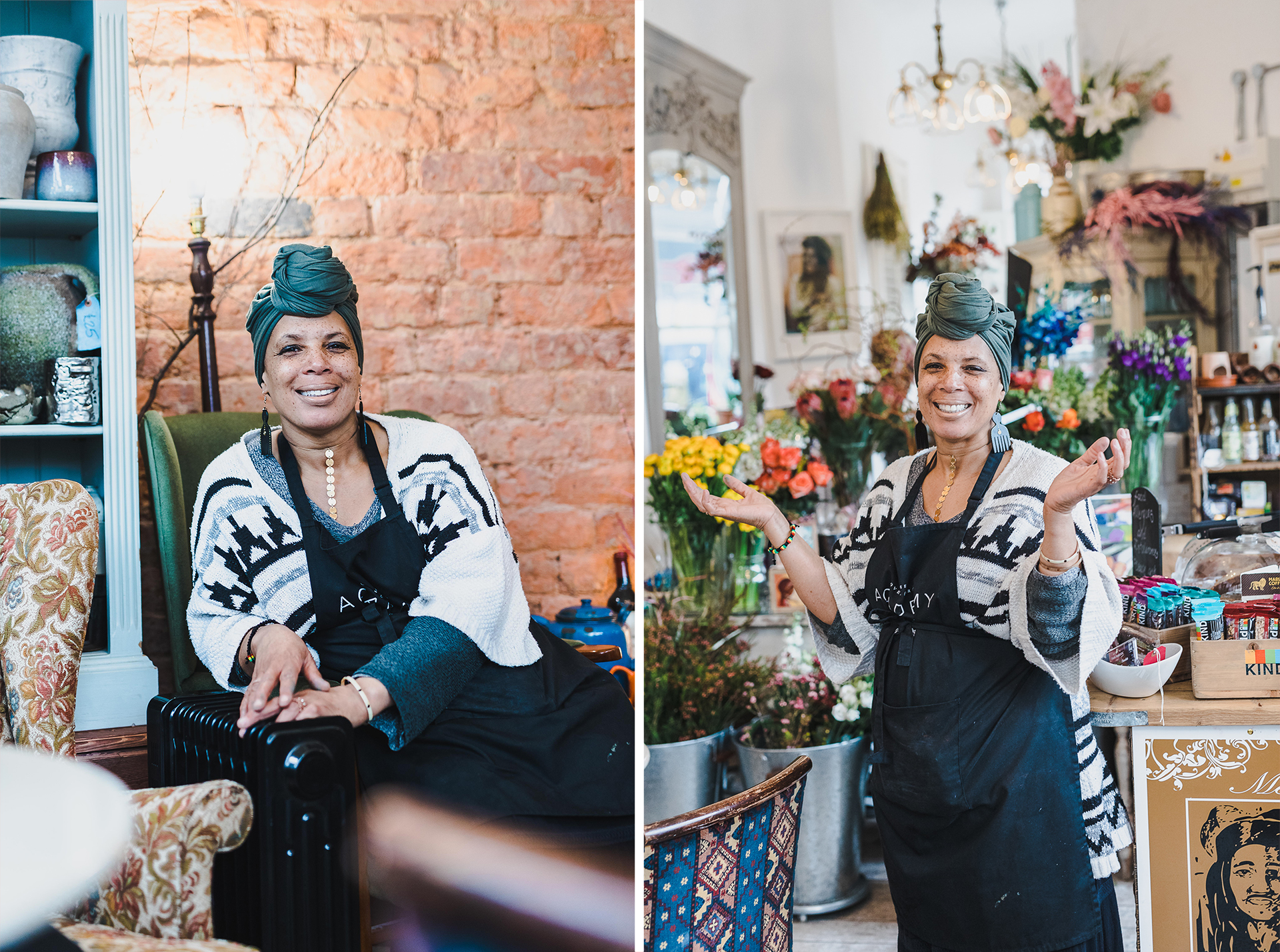 What made you want to start your own business?
My mum and dad- you know those Jamaicans, they'll do 100 jobs and my dad always did lots of things. My mum always did hairdressing at home- although she was a Windrush, she came to do nursing- but the hairdressing got bigger and bigger and she ended up opening a hairdresser and a clothes shop. She said the day the door opened, it didn't stop. I think I get it from that. I can't say if I would've done it without them, but you never know, it might be in the blood. But my dad was always trying things, like "oh, what's next?" and it's always been in Finsbury Park- you know we're from here, from Finsbury Park? We went to Stroud Green School so we're proper Finsbury Parkers- been here 56, almost 60 years. I've seen it all, seen the changes, and it's still changing.
What was the inspiration behind Mento? 
To be honest the idea for the business was my sister's- she said there wasn't a florist around and she said you like creating, so why don't you do floristry. I wanted to add something Caribbean, so we added the coffee- Marley coffee from Jamaica, because that's where my family is from. It's run by the Marley family, and it's all ITAL, which is what you'd call ethical over here. We've added a bit of everything in here, both Britain and the Caribbean, and we called it Mento because of the Jamaican music. The mix of Africa, Europe and Indigenous people, that's what Mento is.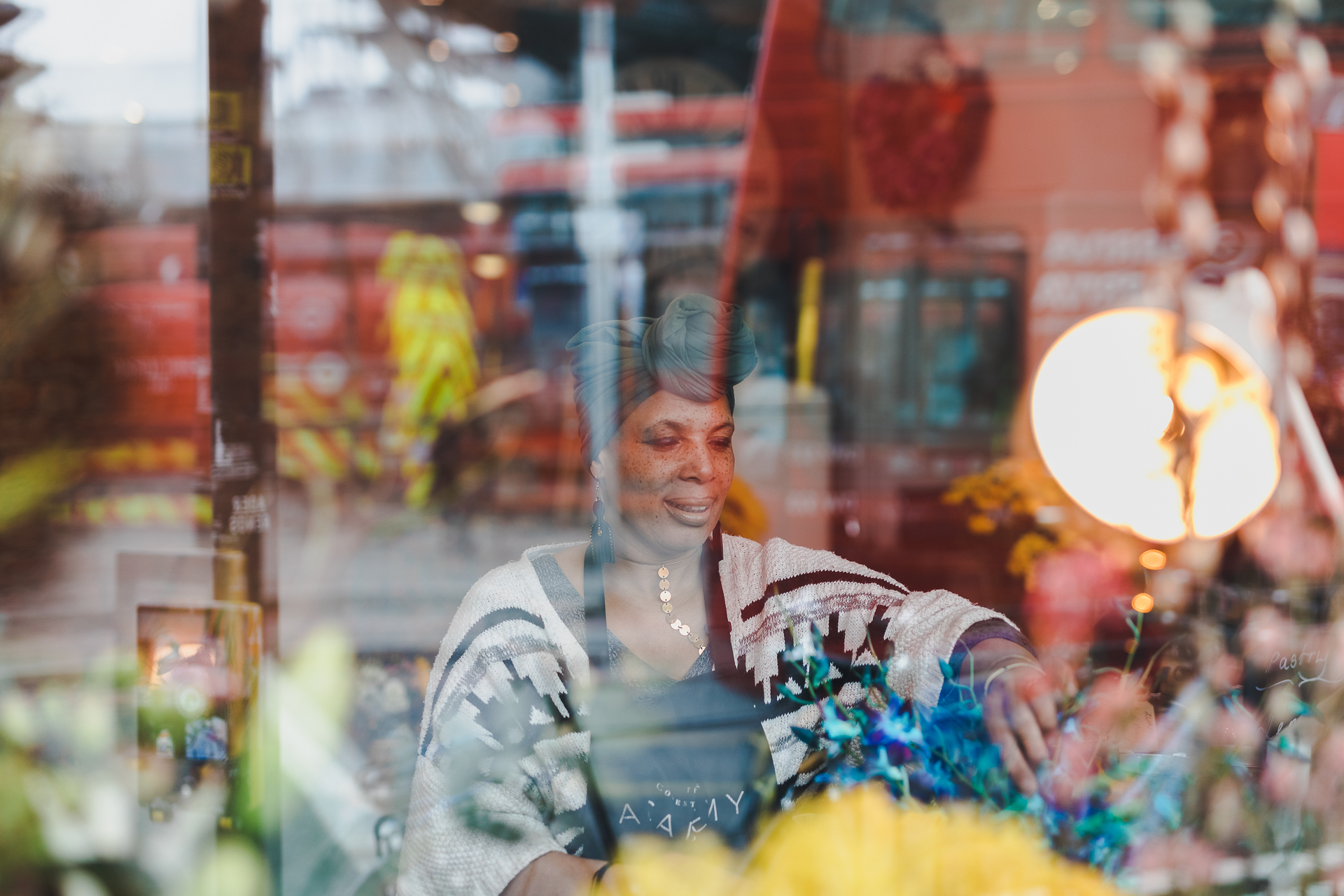 Is there any particular woman, or women, who's inspired you? 
In terms of women yeah, I mean I can't leave my Dad out, but my mum. I don't know if you know Caribbean women but they are the rulers. Don't let the men tell you different. You don't mess with us. Father is there, but the mother is like the earth. Actually, I think it's a part of the sad history of the Caribbean why it's that way, because the slave owners, they would have the women run the household, but they wanted the men just demoralised, so to me that's where it comes from. The women rule the roost. My dad was the real entrepreneur but my mum was the steady one behind it. She was always very creative, always doing things, always sorting things out, so in terms of that creation, I follow that. It's not like she had a design mentality, it's just ingrained, every day, natural.
Did they give you any particular pieces of advice when you opened?
My mum just said go for it and she told us how they felt when they started, because those old Caribbeans they just dug in, they took the opportunity. I think that's how they were brought up, they just got on with it.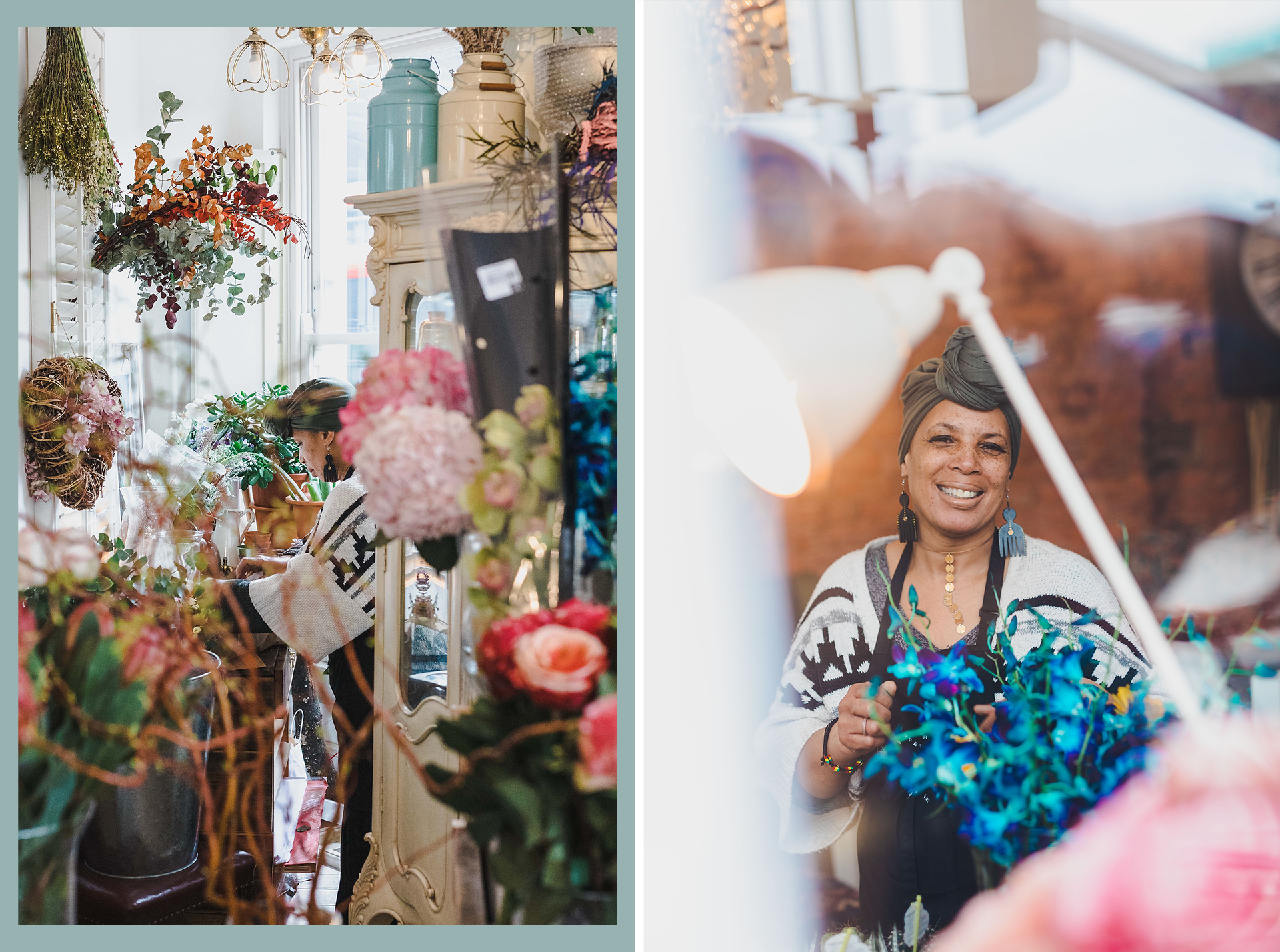 How have you found running a business and managing a work-life balance?
Hard. People know that they're going to get a wage when they're in a job but you don't here. And especially with flowers, because they're perishable we have to buy little and often- we don't want to be selling things that are old and if they're even four days old we tell people. You have to serve people how you would want to be served. But it's like this morning I had to get more and I'd just done a stock run – it doesn't stop! By the time you get home you're exhausted. It's hard.
So the theme of this year's International Women's Day is 'balance for better'- what does the phrase #BalanceForBetter mean to you?
We do always like to have a man around as well, because I think it's teamwork. It's completely teamwork. It's a balancing act, it's not about a man and a woman separately, they're a team.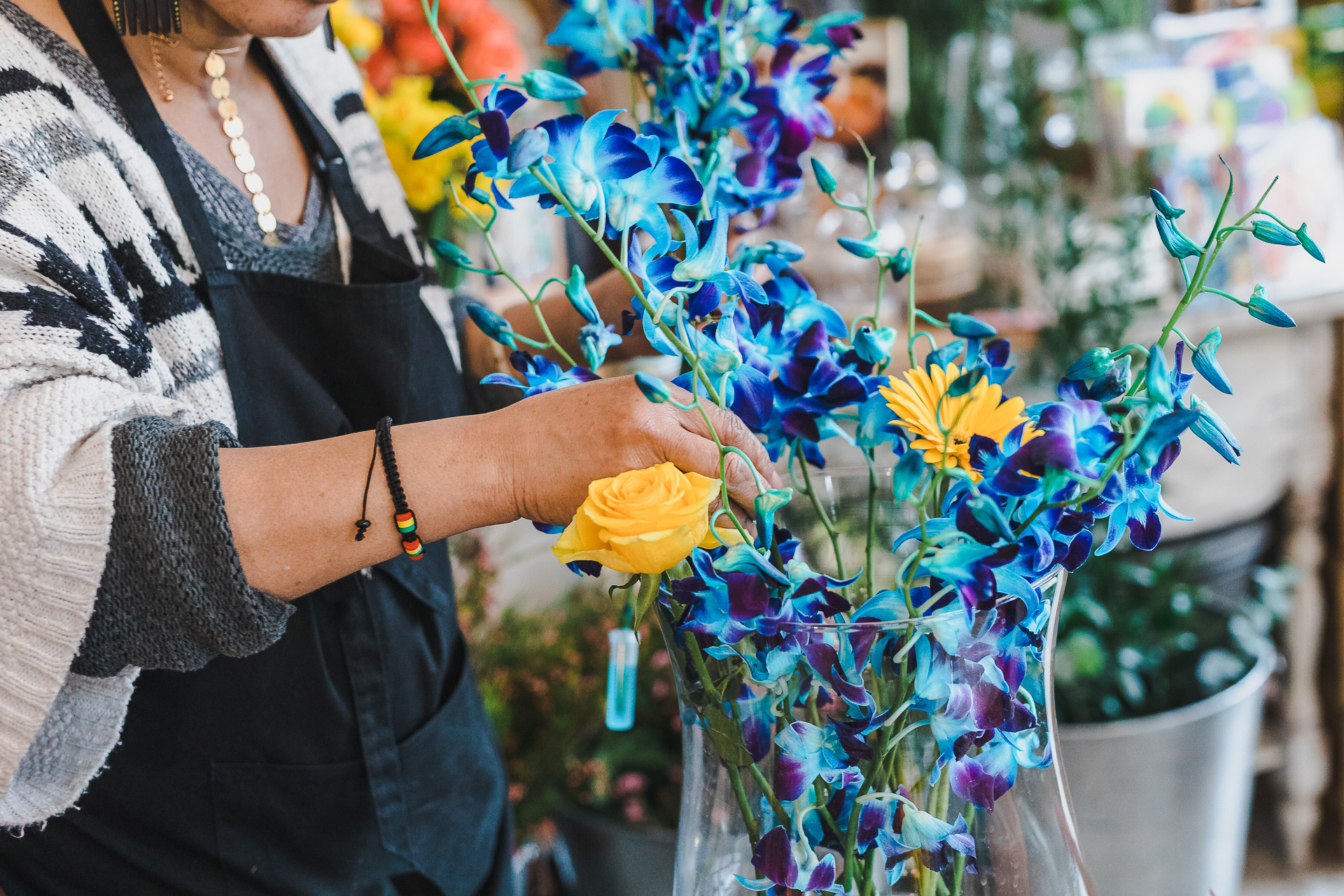 If you could give one piece of advice to a young woman who wanted to start her own business what would it be?
Research it. See what they need in the local area and research who's coming into the area as well, because when we first started they had more of an ethnic minority, but now you have a lot of people from outside London moving in for work. It's changing quickly, so you've got to do your homework. And I think plan for where and how far you want it to go.
You have to have a lot of support, definitely don't go it alone. The support network is very important. For me it's been family and close friends; we've done most of this ourselves [motioning to the shop design]. We got the wood from East London, another lady who runs her own business and then we got the tree legs from local trees they were cutting down. And all the decor, my cousin did the walls, Paul made the tables, just get that network around you. We couldn't find what we liked so we decided to make it.
Interview by Hannah Lawrence 
Photography by Odera Okoye, featuring Mento
Mento, 11 Stroud Green Rd, Finsbury Park, London N4 2DQ
Back to Insights