Spruce Up Your Home and Raise Your Spirits, Lockdown Style
Give Your Home a Budget Friendly Upgrade While You've Got the Time
Whether you're looking to improve your living quarters to attract potential buyers, or you just fancy sprucing up your abode in time for Summer, we're all spending a lot more time inside these same four walls. So why not try some home improvement tricks and hacks on a budget for simple ways to upgrade your surroundings? We've rounded up the most affordable home transformation tips and instant mood enhancers, lockdown style.
Turn Yourself On
Hey, it can get lonely during lockdown. So how about switching up your lighting ensemble and bringing some more ambience into your living areas. A change of lighting can make all the difference to the atmosphere of a space, ideal for creating a more inviting home for potential buyers, masked visitors or simply for your own well being. Create a cosy reading/writing nook with a table lamp to give a more concentrated light or move your floor lamp towards a beanbag area and make your own dedicated quiet corner for catching up on that novel you've been meaning to devour since lockdown began. We've all got a laughably large stack of books we were going to read since March, so why not dip into it tonight?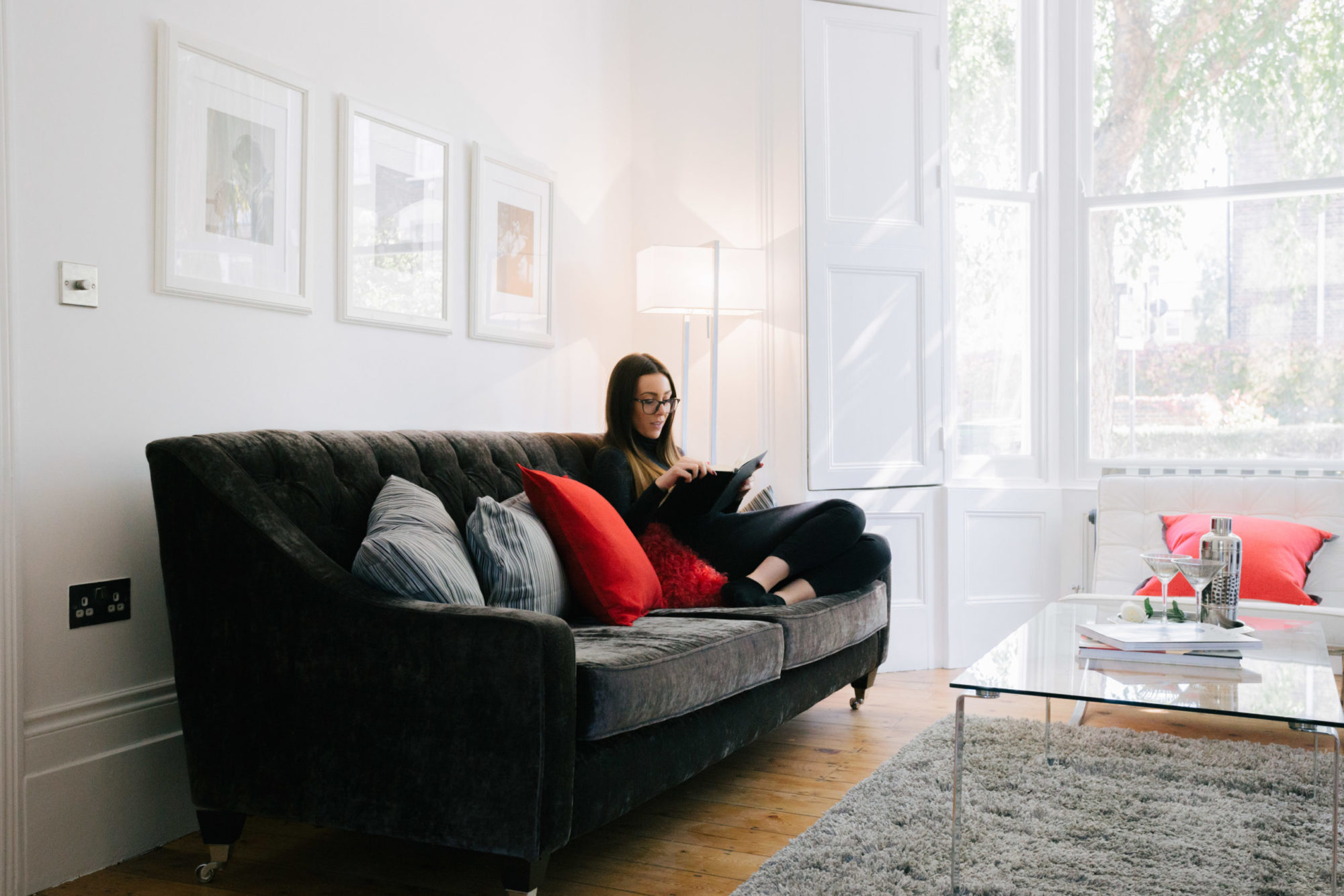 Time to Lean? Time to Glean
For most of us, we have found ourselves with a lot more time on our hands. We all know what the devil makes for idle hands. That's right, devilish devil work. Instead of putting off all those pernickety little jobs that have been niggling away at the back of your mind, why not tackle them one by one and polish your halo a with healthy dose of achievement varnish. Simple jobs like grouting, touching up the paint work on the front door/porch, can give your home more kerb appeal for future potential buyers whilst brightening your smile every time you come back from your isolation shop.
Go Wild
If you're lucky enough to have outside space whilst cooped up indoors, now's the time to give it a new lease of life. Especially as the Summer months are upon us and the sun has (mostly) got his trilby on. For starters, we suggest upcycling your rusty old garden furniture with some bright colours and cushions, and adding some simple outdoor lighting for those balmy summer nights to come. The trend for creating an allocated 'nature reserve' can bring some much needed colour and wildlife to an otherwise baron expanse. Whilst you might not exactly create your own Eden Project in the backyard, doing good for the environment will always be in style and a bit of eco-friendly landscaping may even attract future buyers/renters.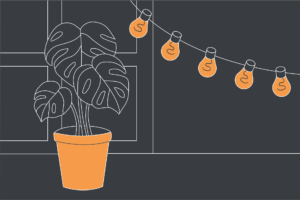 You Like to Move It, Move It
No, you might not be moving house, nor might you be moving much at all these days, but one thing you can shift about a bit is your furniture. While that might sound as appealing as that BBC Four documentary on paperclips, it really does liven up your stagnant living quarters. What's more, it's 100% free. Simply swapping your sofa with your TV and viewing Gogglebox from the other side of the room can give your brain a bit of a refresh as well as the space itself. You can also 'zone' your communal areas too by neatly dividing the room into work/living/dining with the help of sideboards, shelves or tables pushed against each other back to back. We're also a big fan of rearranging your wall art and picture frames from time to time, particularly if you're still displaying a dusty old photo of your ex for all to see (and judge). It's been five years, Dave. Take Sarah down and get on some Zoom dates, stat, preferably from your newly positioned armchair.
Marie Kondo Yourself Better
Whilst we might have Marie Kondo'd our lives away into charity shops and skips last year, you might still be holding onto a few unnecessary items that definitely aren't sparking any joy. We're looking at you Dave. That box of Sarah's receipts is just creepy now. Whilst a spot of decluttering and tidying up does wonders for your sense of well being, it also helps create the illusion of space if you're looking to sell. You could be onto a win win situation if you decide to eBay your knick knacks and add a bit extra to your house value in the process. Go forth and spark joy, we dare you.
With our handy list of simple (and mighty affordable) spruce hacks, we're afraid you've run out of excuses to smarten up your isolation stations. Not only will you feel better for it, but so will your bank balance when the time comes for a potential value review. So get sprucing, Spruce Forsyth! When the time comes, it'll be nice to see you, to see you nice…
Get in touch:
alex@daviesdavies.co.uk – Lettings Director (contact for lettings and property management)
mark@daviesdavies.co.uk – Sales Director (contact for sales, new homes and chartered surveying)
020 7272 0986
Davies & Davies Estate Agents, 85 Stroud Green Road, London, N4 3EG
Article & images by Barefaced Studios
11 June 2020
Back to Helpful Guides & Insights