Bureaucracy Be Gone! Automatic Planning Permission Has Arrived
Our take on the relaxed planning rules for new homeowners
Say goodbye to arrested development and long drawn out planning applications. Say hey there to permitted development and automatic 'yes siree you can build a pretty kitchen extension'. The Government, Dua Lipa style, counted out some new rules earlier in the year, and consequently made a hit song about it with a full dance routine choreographed by Rishi Sunak. You might have missed it while you were engrossed in the BoJo baby news and that particularly eye watering episode of Naked Attraction. But what do these new rules mean for you and what exactly are they? Well, get your leotard and shades on and let's get counting. Also, go and listen to Dua Lipa's track 'New Rules' so you get the joke we're making here (with varying levels of success).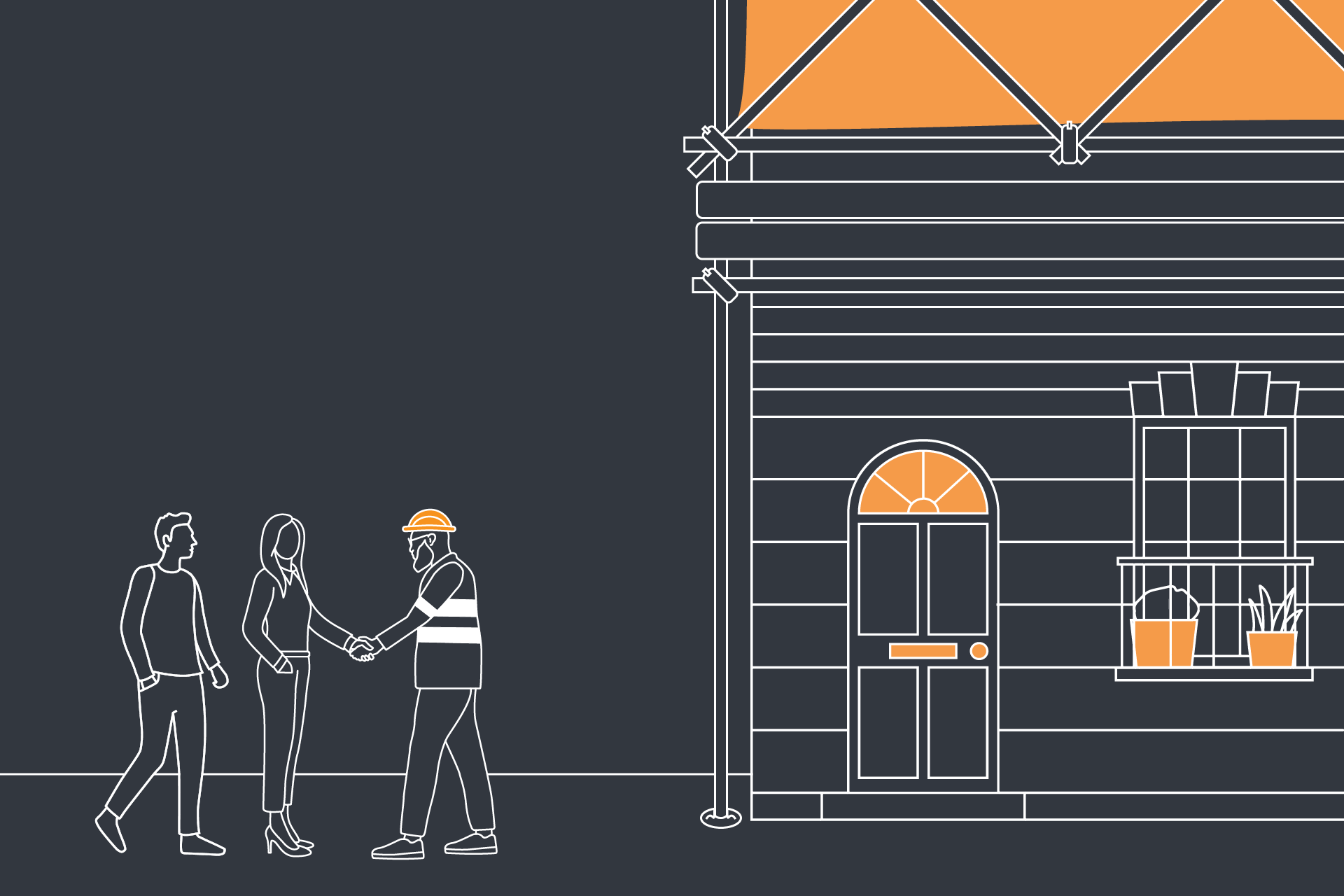 One: don't pick up the phone (to make a planning application)
The new rules which came into effect this September, mean that full planning applications will not be required to 'demolish and rebuild unused buildings as homes' according to the Gov website. If you're lucky enough to own your own home, you will also be able to add up to two additional storeys to 'create new homes or more living space for growing families'. The scheme is called Permitted Development, which does sound like an intriguing new Netflix comedy to binge. The best bit about all of this is the fact that you don't need to sit through piles of planning papers and application forms as they've instated a fast track approval process. So what was once a drawn out and painful process, that put everyone off the idea of a new basement full of wine, is now a piece of cake with an extra glass of cellar aged Chardonnay to toast.
Two: build your dreams (if you're a homeowner)
As is stands, the majority of homeowners can benefit from these relaxed planning permission rules, since most houses have permitted development rights. Chin chin! Unfortunately flats and maisonettes do not have those rights, so planning permission will still be needed for these types of properties. Boo. It's also worth bearing in mind that development must be completed within 3 years (from the date prior approval is granted). So don't get too carried away with an ill fated Grand Designs project that Kevin McCloud has to keep revisiting every 10 years as his soul steadily evaporates with your dreams in the dry wall. Chin up!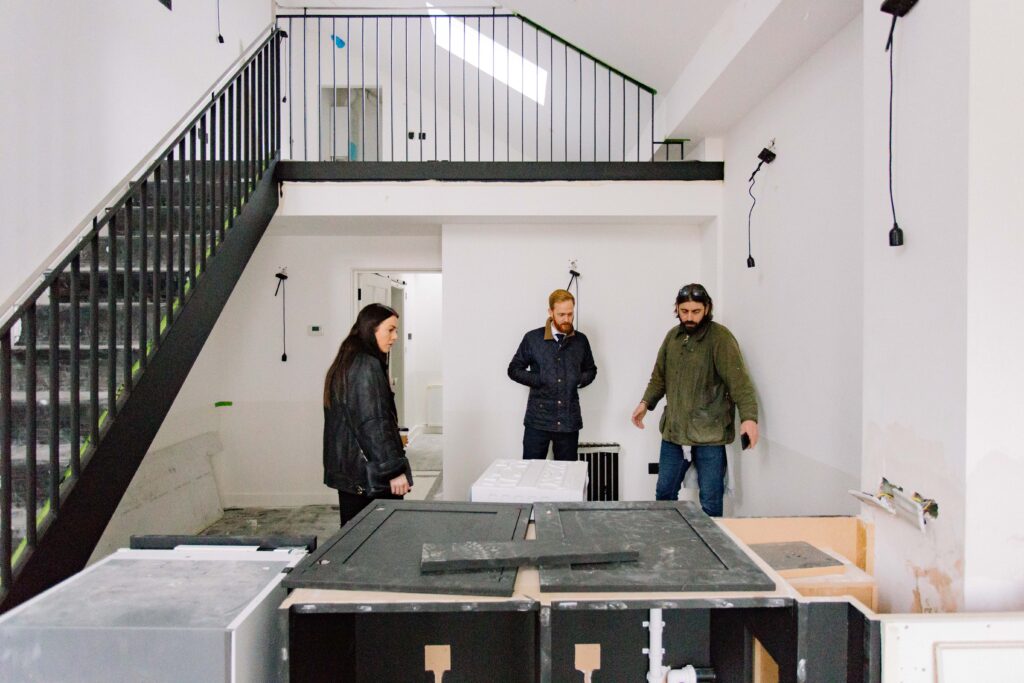 Three: extend an open heart (and your porch)
Under the new Permitted Development scheme, automatic planning permissions should be given to lucky home owners for the following:
a small extension (like a kitchen);
single and double storey extensions;
loft / garage / basement conversions;
a porch as long as it is less than  3m³
It's an ideal time for these kinds of extensions and conversions, seeing as we now spend more time at home working and lusting after a somewhat snazzier and roomier abode (much like Janine's posh looking home study on Zoom). There's rumours it's just a screensaver backdrop from Pinterest, but it's inspiring us to extend our garage into a lava lamp filled office space from the 1990s too. It's either that or a deeper porch for all the umbrellas and lost hopes of 2020 to inhabit, we'll decide.
Four: don't restrict yourself (before the government does)
While it sounds like a loft extension free for all, there are still some restrictions. In the North London boroughs for example, you have a fair few conservation areas such as Alexandra Park, Wood Green Common and Lordship Lane, which unfortunately fall under areas that are not covered by Permitted Development rights. Other factors include listed buildings, balconies, verandas and platforms above 30cm. Also, although most leases will state something along the lines of 'the freeholder will not unreasonably withhold consent', it is likely that owners of flats will still need to ask permission from the freeholder. Councils will be urged to account for the impact of coronavirus when considering permissions, and sadly this won't change even under this new scheme. Lastly, in terms of paying a fee, we've found that currently there are none payable for prior approval applications of this category. However, we don't know whether or not fees will be introduced at a later date so keep your eyes peeled.
It's important that you check with Dua Lipa *sorry* your local planning authority on the latest rules, as these tend to be updated quite regularly. To check if your project qualifies for Permitted Development rights, go to the government's useful planning portal. Here you'll be able to check whether you need planning permission before you start mood boarding that third floor dance hall with mirrored ceilings and PA system. Rishi does have another dance routine on the agenda for 2021, celebrating the end of this godforsaken apocalypse of a year and it sure would be nice to have our own converted dance studio to practice it in.
Contact us:
alex@daviesdavies.co.uk – Lettings Director (contact for lettings and property management)
mark@daviesdavies.co.uk – Sales Director (contact for sales, new homes and chartered surveying)
020 7272 0986
Davies & Davies Estate Agents, 85 Stroud Green Road, London, N4 3EG
Article & images by Barefaced Studios
26 November 2020
Back to Helpful Guides & Insights