Women who Run North London: Mary from MoseyHome
"You just have to keep thinking 'I know I've had good days and I've had bad days, but there will always be more good days.'"
In honour of International Women's Day 2019 we've sat down with some of the amazing women running businesses in Finsbury Park and Stroud Green to talk about how they got started, what challenges they've experienced, and what advice they have for aspiring female business owners and leaders. Our "Women who run North London" series features these interviews, published across the next two weeks, and today spotlighting Mary, owner of MoseyHome on Stroud Green Road.
Mary's background at the V&A shines through the moment you step through the door- MoseyHome is beautifully curated and expertly arranged. Sat amongst some of the most unique, stylish, and elegant  handpicked pieces, we had a chat with Mary.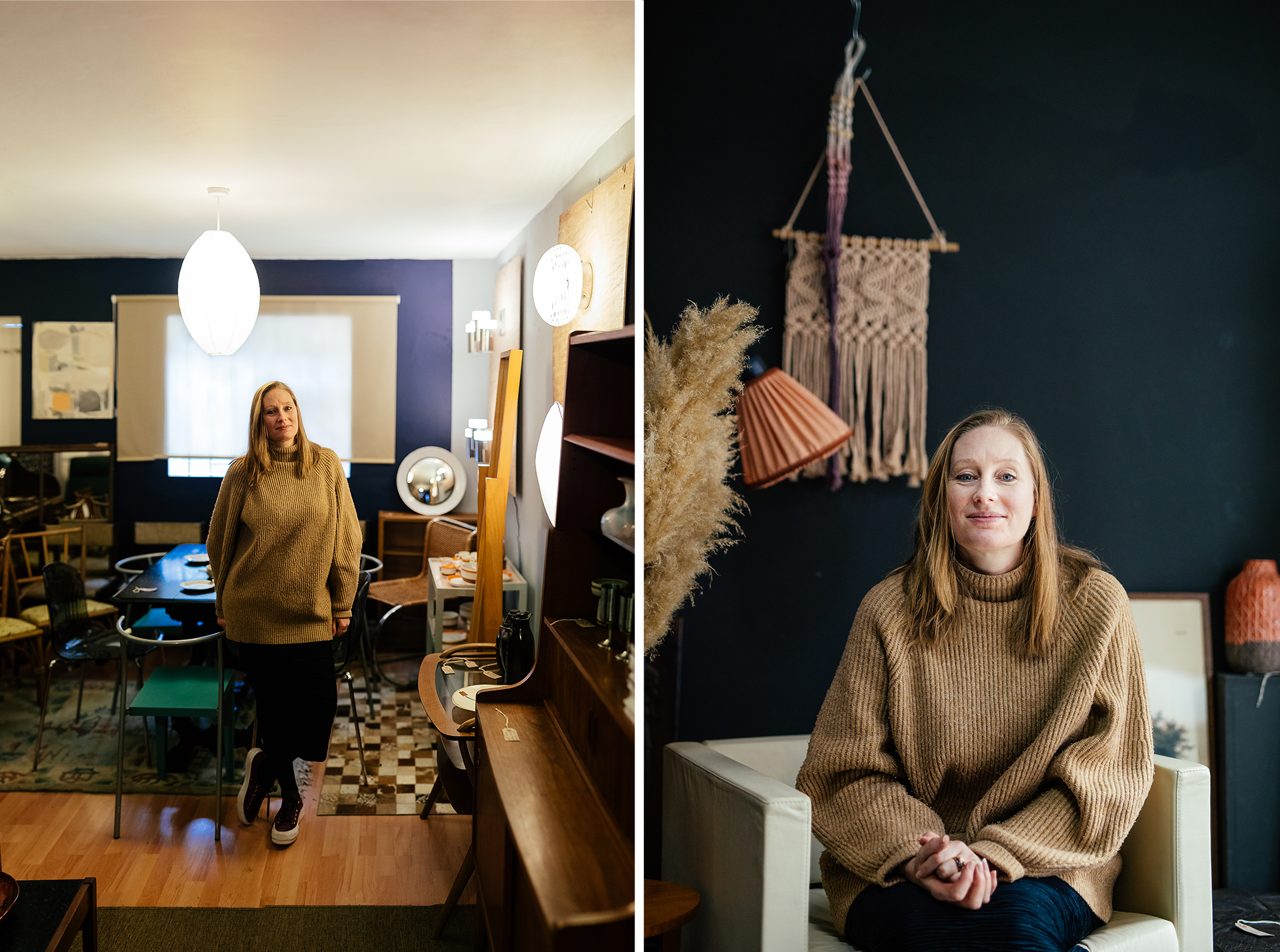 What made you want to start your own business?
Well, I have quite a long career in museums, so to me it's about the object, the display of the object, and the story behind the object. I enjoy finding beautiful objects and I know this sounds really pretentious, but I believe interior design is essentially the curation of a space. It's also why I chose a bricks and mortar shop to work from- rather than a purely online space. So, the transition from working within museums to owning a shop that sells vintage, antique and new design pieces made sense to me! I worked at the V&A, an art and design museum, and I absolutely loved it.
I also really enjoy working on developing our particular MoseyHome style and brand. I hope that more and more people get on board with it and like our eye and what we pick and how we put it together. 
My shop also allows me to have in-person interactions with people and work with others from the interiors world, doing collaborations, workshops and talks in a live space. Having said that, being on the high street isn't easy- it's got its challenges. It's not a particularly stable place at the moment- it's up and down. You just have to keep thinking "I know I've had good days and I've had bad days, but there will always be more good days".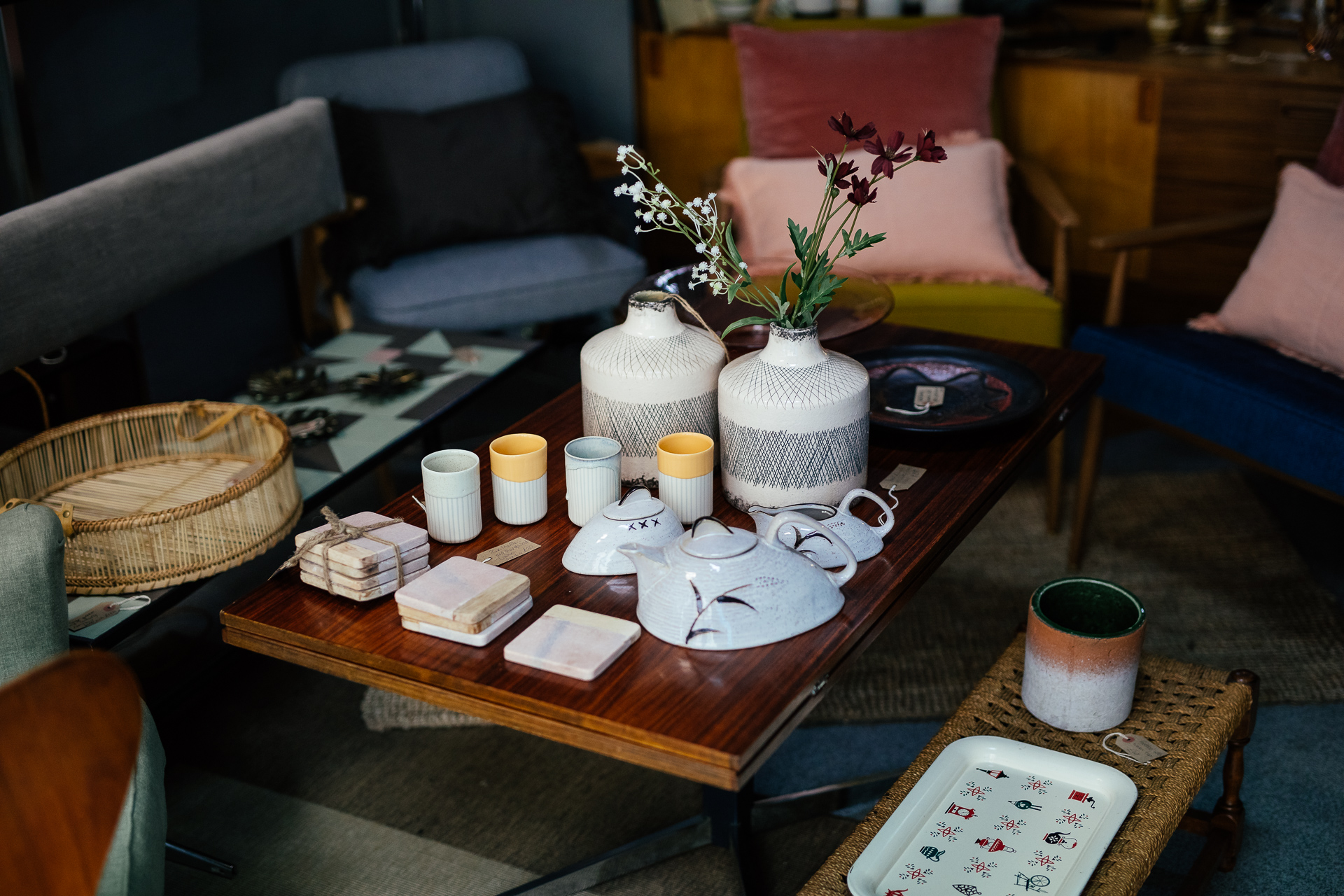 What made you want to take the leap from the V&A to owning your own business?
Well that's to do with reaching a certain age, not wanting to go up the ladder in an institution, and needing a change of career because I was there for nearly 13 years. I absolutely loved it and I did miss it, but then I had the opportunity to do this and I thought it was now or never.
I'm a bit of a risk taker- you might call it slightly naive. But you've got to have an element of not being too worried if it goes wrong, because it's not the end of the world. I was never going to be in it to make lots and lots of money, it truly isn't only about that for me, I know it is for a lot of people. They'll try something until they make a million bucks, but it's really not about that for me – I love displaying objects so much, that I really do just get a kick out of that!
Do you have a specific female icon or person who's inspired you?
I had a really good friend of mine who set-up her business with someone else, and I guess I thought "she can do it" (she's now actually studying Women in Business as a PhD). So I suppose there was an element of seeing there were real people doing it. In the world of museums there are also quite a lot of strong women in the arts and I picked up a lot of knowledge and experience from them- I also knew I could pull in favours and that sort of thing!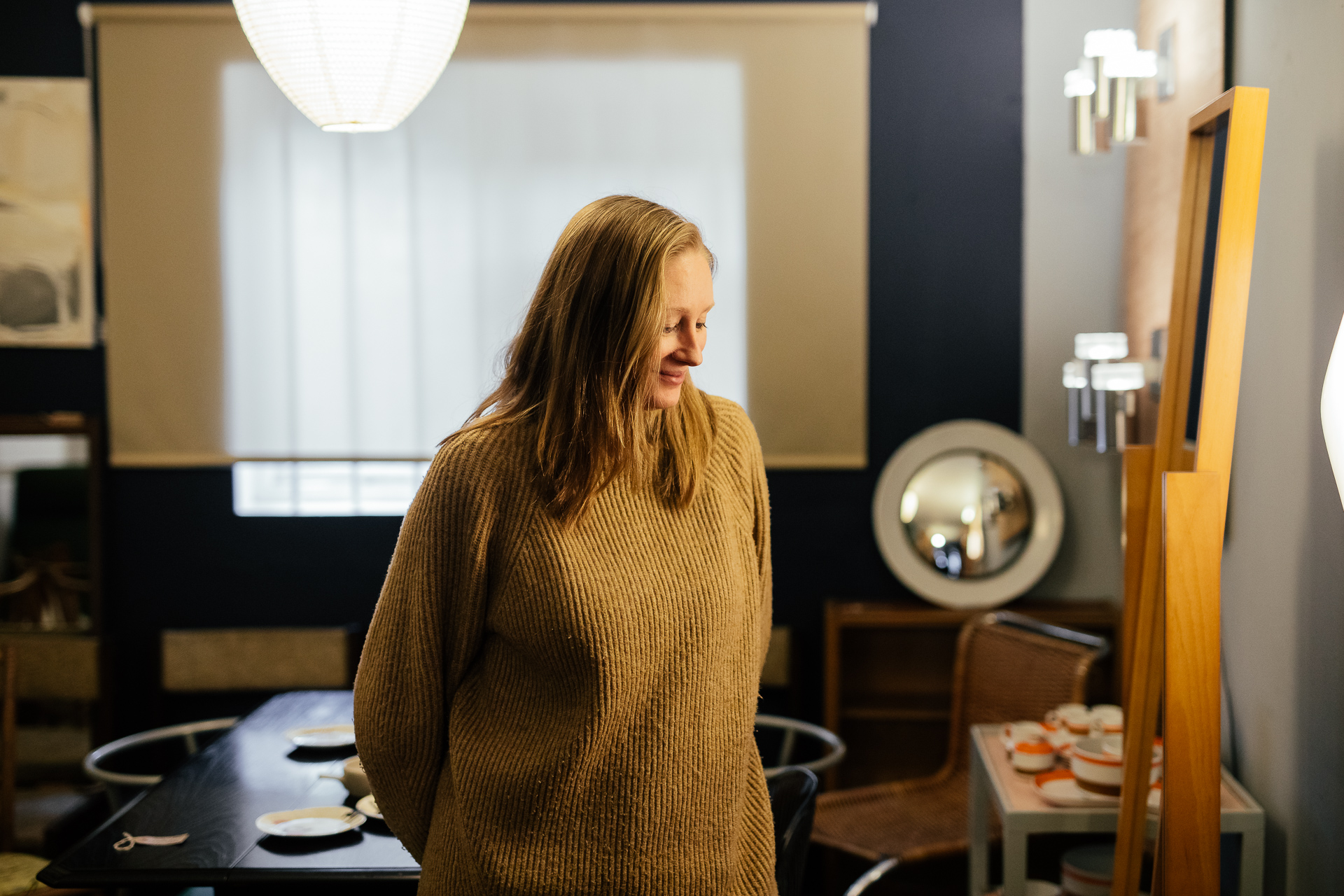 Do you think being a woman has shaped or impacted your experience of being in business?
Yes, absolutely. First of all I did pick the interiors world, which is quite dominated by women, and I suppose that does make me feel more comfortable, because I'm comfortable around women doing similar things and having similar passions.
But I think that maybe there's now more room for a slightly different way of looking at business. Mary Portas has written a book about caring in business [Work Like a Woman], and she was saying that fundamentally it needs to be a caring environment where you work. I think that, as a way of doing business, a caring environment is becoming a stronger focus, and I think that women can do that very well.
I also believe that Instagram has been an amazing platform for a lot of women in my field. The platform has allowed women to not only showcase their products and sell more easily, but also give insights into their lives as women who are running businesses and juggling a family in a very positive way for other women.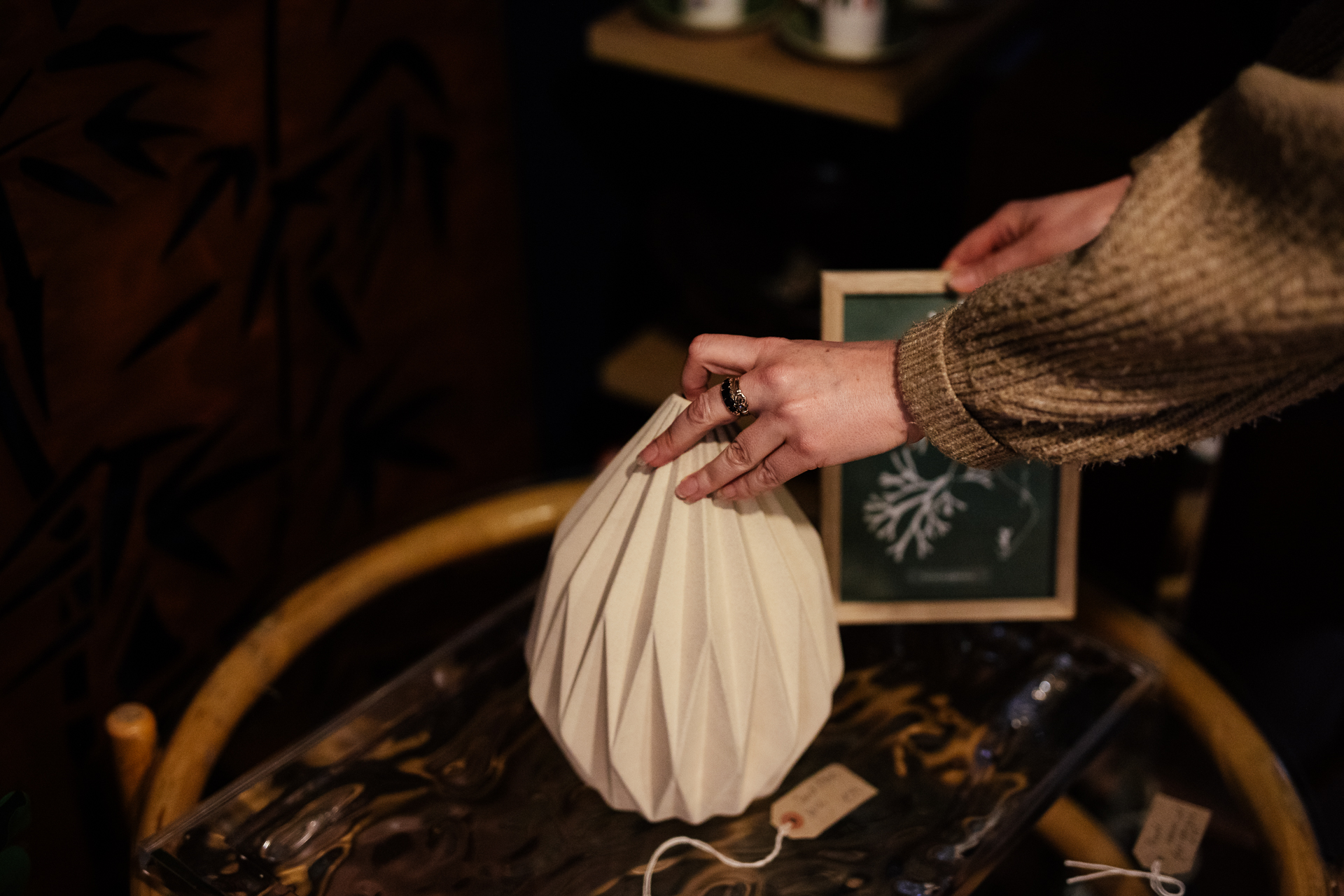 Why do you think Instagram in particular has been such a good tool for women in your field?
Well I think because it's a combination of visuals, and the way the tools that people can use to communicate with each other, and I think that women are so good at saying "I found so many friends on Instagram, and I've made so many connections and I'm so happy about that," perhaps more than men can say that. But it doesn't make you feel happy clappy all the time, you have to work your butt off.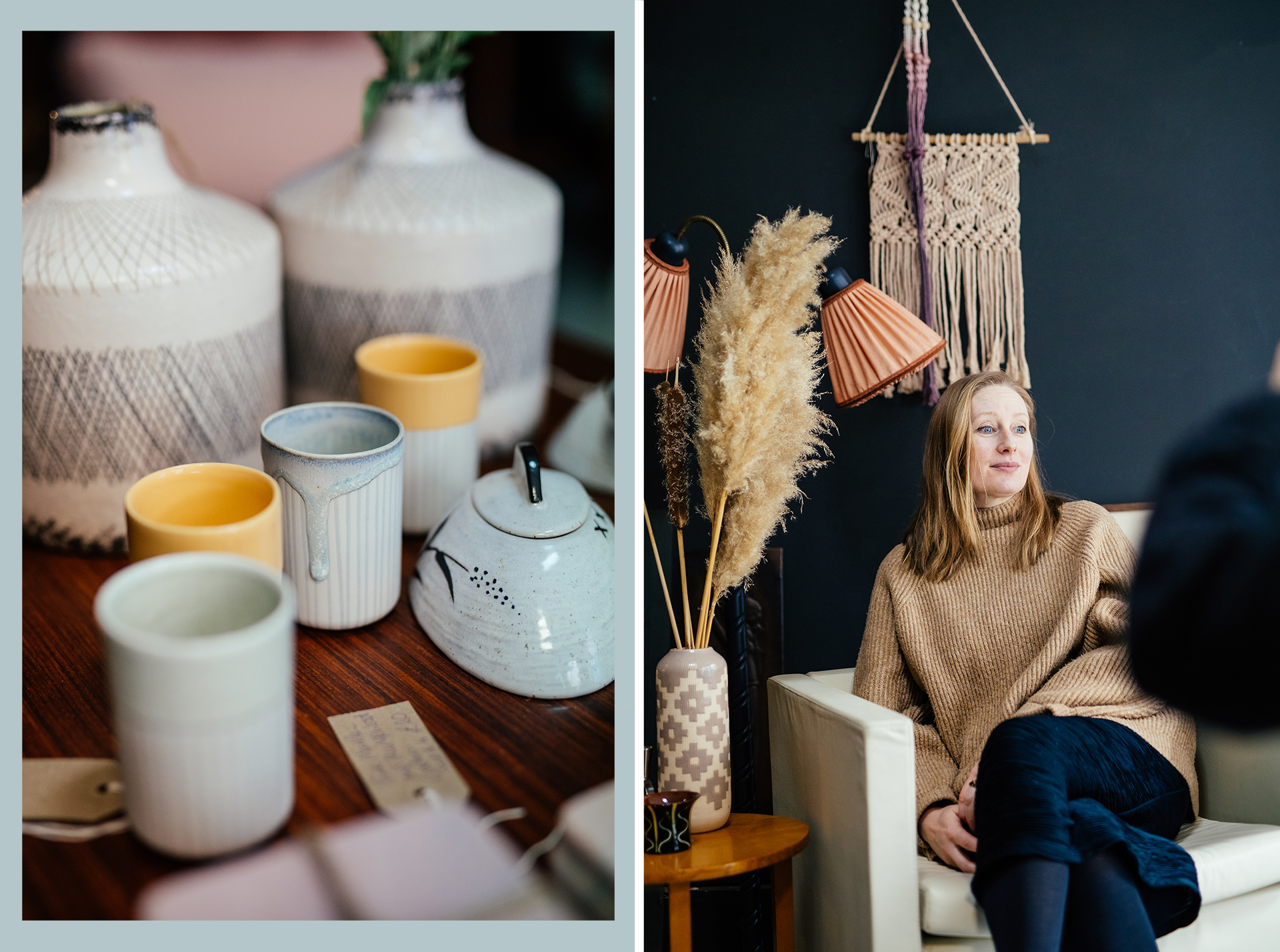 What's the best piece of advice you've been given?
Let me think, I've been given so much advice. And I'm not afraid to ask for advice- I like to do that and I like to be in a position where people ask advice from me too. I think it probably is a lot to do with just trying things, and seeing if it works and don't worry if it doesn't. Which sounds quite dramatic, but when my son was three he got really ill, life threateningly ill, and the one thing that's become a bit of a mantra in our house was something the doctor said: "OK is still on the menu." And I think when you experience a really traumatic thing, you cling onto the words people say to you, and it's the words and the language they use that's really important, and you can absorb it and use it in other places.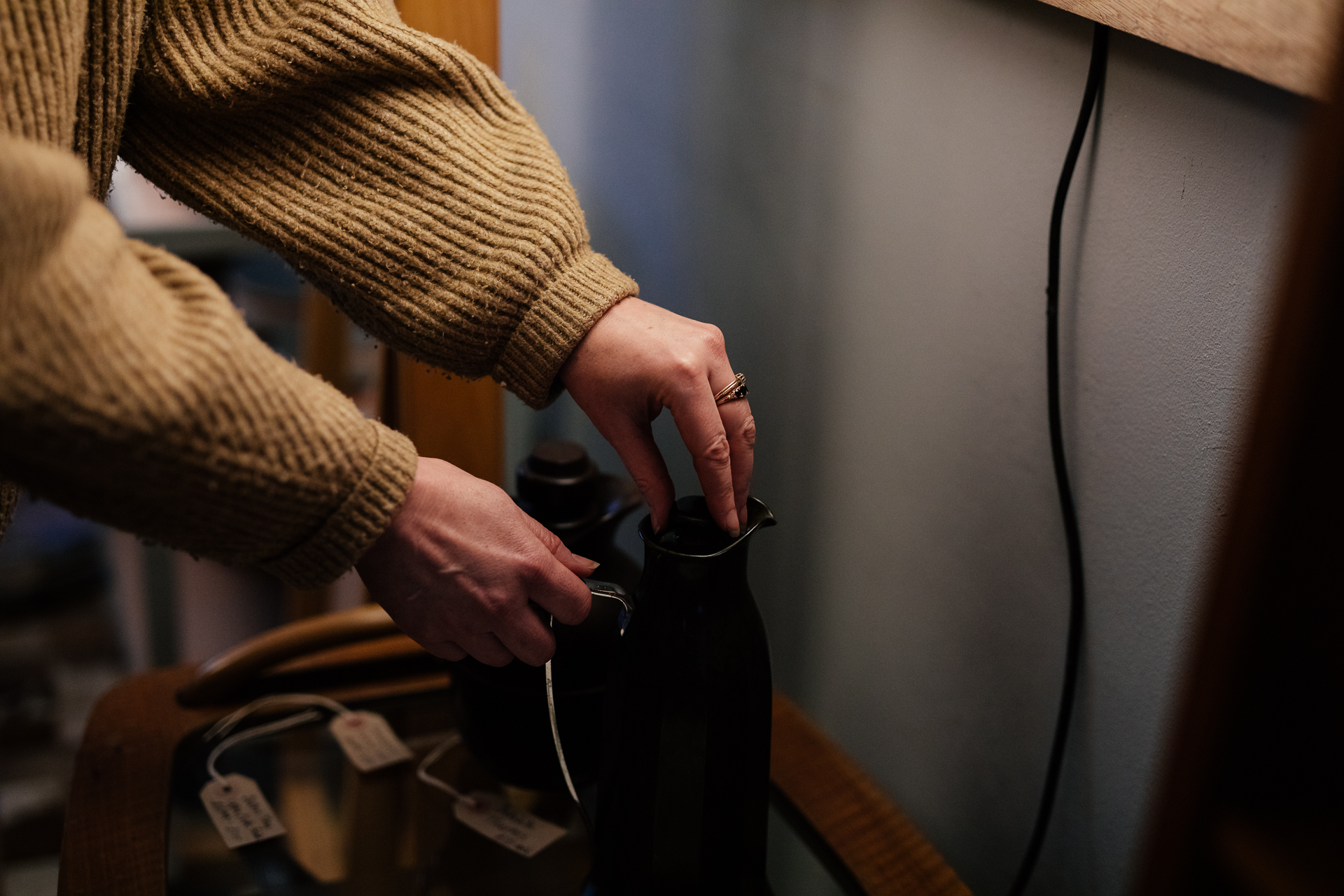 If you could give one piece of advice to a young woman who wanted to start her own business what would it be?
Be prepared that it's a massive learning curve and in two year's time you'll look back and think "oh, I could have done this another way" but you won't really know that at the time (hindsight is crystal clear). 
Interview by Hannah Lawrence 
Photography by Odera Okoye, featuring Mosey Home
28 Stroud Green Road, London N4 3EA
Back to Insights