Getting the Self-Employed on the Property Ladder
An Empowering Self Help Guide for the Self-Employed
So you became a freelancer and now believe you're doomed to be a forever-renter? Started up your own company and can't seem to catch a break, never mind credit? We're here to retrain your brain, and your financial outlook. It's time to turn that frown upside down mortgage-lusters, because we've got all the ways to get on the property ladder when you're self-employed.
Prove Your Worth
First things first, you are worth it honey. We know it, your Uncle Barry knows it, and all the shampoo ad models know it. But the mortgage loan guys, they need you to prove it. Think of it like lip syncing for your life, except the song is your bank statements and Ru Paul is your mortgage broker. Show how reliable your income is and shake that money maker for all you're worth. Because it's bound to be more than you think. Keep records of your invoices and get those bank statements seriously shiny, showing the last two to three years of salary, business statements and rent payments. More on this later.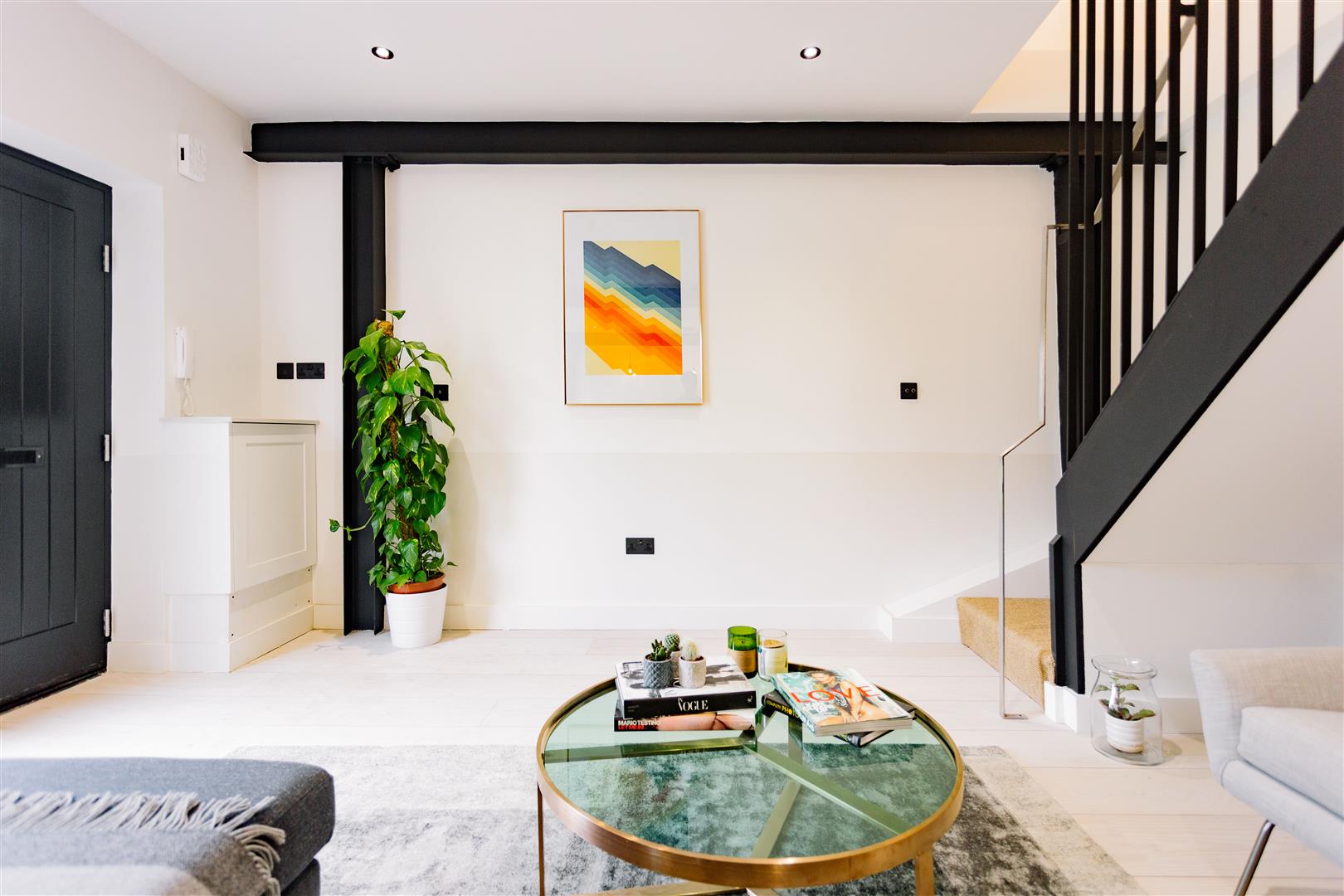 Know Your True Self
And by that we mean, what kind of self-employed broody-for-a-mortgage-baby are you? This will have an effect on the types of documents and prep you'll need to summon from your bad self on an otherwise frantic Sunday evening. (It will definitely take longer than a Sunday evening, sorry). Own more than 20% to 25% of a business, from which you earn your main income? Invoice a company for payments instead of using PAYE?
You Could Be:
A Sole Trader. If so, you'll also need to make sure you have 1 year's (minimum) finalised accounts or an SA302 from HMRC dated less than 18 months old.
A Contractor / Freelancer. In this case loan companies will want to see your most current contract and sometimes even the last year's worth of contracts*. Alternatively you can show your personal tax returns or company accounts instead.
A Limited Company. As director you'll need to show the most recent year's company accounts or personal tax return.
*All contracts need to clearly show your day-rate and have been paid in sterling, with an expiry date ideally included on each contract.

Be the Healthiest Version of Yourself
That's right, we want to see you getting that credit score in ship shape before you make any applications and  saving up a healthy chunk of deposit too. This will work wonders for your chances of receiving that longed for ding of acceptance into house owning world.
Lay Yourself Bare
It cannot be avoided, there is an a*** load of probing paperwork to get through before you make the house buying plunge. As well as providing evidence of your income, you will also need to gather up and dust off your:
Passport
Driving licence
Council tax bill
Utility bills dated within three months
Six months worth of bank statements
Ru Paul* will want to examine your bank statements with a fine tooth comb and politely ponder how much you spend on bills and 'other costs' (seriously who needs that much bike oil) just to be certain you can definitely afford your mortgage repayments. Ru* may ask questions about your household bills, loan repayments, credit cards, holidays and travel costs (oh right, you literally do cycle everywhere).
You'll also need:
Two or more years' certified accounts
SA302 forms or a tax year overview (from HMRC) for the past two or three years
Evidence of upcoming contracts (if you're a contractor)
Evidence of dividend payments or retained profits (if you're a company director).
*not actually Ru Paul. But imagine if your mortgage broker / loan guy was called Ru Paul though? Please tell us if/when this happens.
And Breathe
See, that wasn't so bad was it? We're always here to chat through any confusing step of the process and we do actually know what we're on about.
Why not give us a call on 0207 2727 0986 or drop us a line at info@daviesdavies.co.uk with any queries.
alex@daviesdavies.co.uk – Lettings Manager (contact for lettings and property management)
mark@daviesdavies.co.uk – Sales Manager (contact for sales, new homes and chartered surveying)
020 7272 0986
Davies & Davies Estate Agents, 85 Stroud Green Road, London, N4 3EG
Article by Barefaced Studios
Photography by Barefaced Studios
Back to Useful Guides & Insights