What to Ask Estate Agents When Buying a House
We're legally bound to tell you the truth
"Question – tell me what you think about me?" asked Beyoncé somewhat defensively circa 2001. She was alluding to the concept of being astonishingly financially sufficient and, crucially, owning her own house. "I BOUGHT IT" she shouts at herself, gesturing wildly at a two bed in Finchley.
With great house purchases comes great responsibility. Attending viewings armed with a list of questions is a wise move. One we're fully on board with. If you've been referred to as a Curious George once or twice in your quest to get on the property ladder, we're not here to judge. In fact, we're here to help you ask the right questions of your humble estate agents to ensure you get the most out of your property purchase. Because getting it right is worth, well, the price of a house in the end.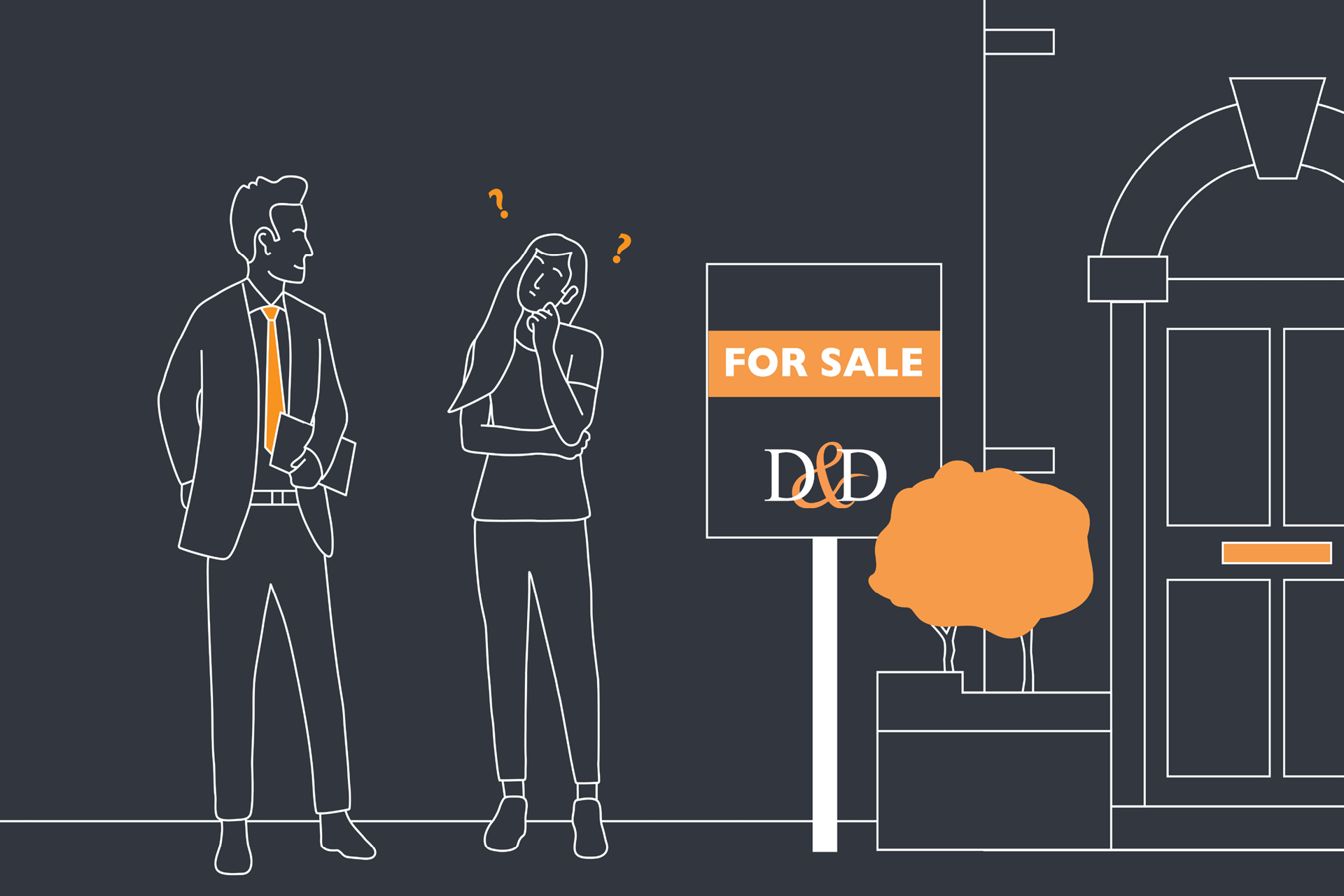 The big one: why is the owner selling?
While we estate agents are legally bound to tell the truth, we don't have to impart the full ins and outs of the seller's life story. We will, however, let you know the general situation surrounding the move and whether it may affect the price. For example, the seller may need to move quickly for a last minute work relocation, which may be way they are asking for a lower price. It's also worth asking if you can speak directly to the sellers and discover their reasons for moving in their own words. Plus any first hand thoughts and opinions they may have on the property and the local area. Which brings us to the next question…
Any local red flags?
This is a good question for your potential neighbours and shopkeepers, who can let you in on the local gossip. After all, we might not have heard the rumours that your basement was utilised as a goat milking farm, not a nursery as originally listed. What we can provide are plenty of details on neighbourhood facts. These might include the best local schools, crime rates, transport links. Plus any local planning applications that may affect your new home purchase, such as spoiled views. We also have our own Neighbourhood Guides to peruse for inside info on the various Inner North London areas that we serve.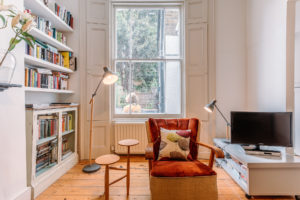 Is that greenhouse mine?
And those carpets? And that Aga? It's a very good idea to find out exactly what's included in the asking price before you make an offer. While we will know the majority of where you stand in terms of fixtures and fittings, we suggest instructing a good quality conveyancing solicitor. They'll make sure your house purchase includes everything agreed verbally on a viewing. We can recommend good conveyancers, or help you shop around and find a decent quote for one.
How long has this been going on?
Timing is everything when it comes to buying property. Well, second only to location of course. We recommend finding out how long the abode has been on the marketIf it's longer than three months, find out why. It could be a positive angle for you, as the seller may be more willing to lower the price.
We'd also suggest asking how long the current owners have lived there and whether the property has frequently changed hands. This could be pure coincidence or spell trouble. It's best to find out sooner rather than later. We'd also encourage you to also ask whether the sellers are part of a chain and have found another home yet or not. This will all add to the length of time you have to wait to move in.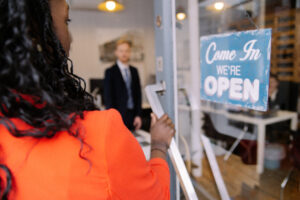 Ask about the asking price
Never be afraid to discuss dough. We'll always state our justifications for an asking price. Plus we'll tell you if we think a lower offer is worth putting forward. Having a little snoop at neighbouring house values is advisable. Take a look on the Land Registry website at previously sold prices to discover any changes to the property's value over the years. There's also no shame in asking the minimum price the seller would accept, we just may not be able to say. We can also tell you if there have been other offers. We're just not allowed to tell you the exact amounts.
Can you pay (your) bills?
Beyoncé might love to buy her own house, but when it comes to paying bills she wants you to sort those out yourself. Which is understandable as they're pretty dull. However, when it comes to your potential new house purchase, bills are the inevitable evil that need addressing. Find out how much the Council Tax will be and what utility bill prices are in the area. Take a look at the rating on the Energy Performance Certificate too. Finding out how energy efficient the property is depends on factors such as whether there's loft insulation, heating systems, whether there's double glazing etc.
The garden I stand in – south facing!
If you're a fan of an al fresco get together of a Summer's evening you'll want to make sure you haven't snapped up a north facing garden flat. The sun will naff off to Clive's over the road by 3pm, and you'll be left with a shady old terrace, flat Negroni and zero friends. Sunlight isn't just for sundowners with mates. Have a lot of house plants that need a specific amount of daily sunshine? Then you'll also want to make sure they don't have to be shoved into that one tiny south-east facing room.
All the single planning applications – throw your hands up at me!
We highly recommend taking a good old snoop online for planning applications (granted and refused) on the local planning authority website. Don't get diddled out of backyard space, for example, when you find out it's actually a public thoroughfare. Or find out too late that your dream house is destined to be knocked down in a couple of years. What's more, finding out the age of your potential new property is wise. If it's a listed building it can seriously restrict your options in terms of your own building plans, both internally and externally.
Charlie, how your ceilings get damp like that?
Alarm bells will ring in the right ears, when you've asked as many questions as Beyoncé has. A stained ceiling (or, indeed, freshly painted) could indicate damp, and a precariously placed armchair may be concealing cracks in the wall or flooring. Don't be embarrassed to try all the taps and shower heads to ensure ample water pressure and working boiler.
Remember the exteriors too and ask about the drains and guttering, which is a hit to the wallet if in need of replacements. It's definitely worth getting an independent (ladies!) expert buildings survey once you've had an offer accepted, which will go through the property with a fine tooth comb.
Question: how do you like the neighbours that you got?
Lastly, just come out and ask it – do they have noisy neighbours? You'll save yourself a fortune in soundproofing or industrial-strength ear plugs that make you sleep through your alarms. If the seller has ever lodged a complaint against their neighbours for shouting matches or general ASBO qualifying objections, your estate agent is required to let you know (if they know, of course). You might even want to spend a little more time in the property while viewing to listen out fo any concerning acoustics.
At Davies & Davies we are committed to finding you the perfect new home. Whether it's your first rung on the property ladder or your tenth. That's why we'll never shy away from the big questions! We know buying property is a huge step and a long term investment. Have a gander at our other property related guides, and don't be shy to drop us a line with any more questions.
Contact us:
alex@daviesdavies.co.uk – Lettings Director (contact for lettings and property management)
mark@daviesdavies.co.uk – Sales Director (contact for sales, new homes and chartered surveying)
020 3820 2492
Davies & Davies Estate Agents, 85 Stroud Green Road, London, N4 3EG
Article & images by Barefaced Studios
24 February 2022
Back to Helpful Guides & Insights