Clever Questions to Ask Your Mortgage Broker
Get the lowdown on your lending with our masterful mortgage guide
As we well know, buying a house can be a daunting process that generates more questions than answers. From fees to interest rates to what kind of tea to ask for in the broker meeting. Your mind may become a slurry of queries and whole fat milk. Thankfully, Davies & Davies are here to quell your qualms by dimming the lights, shining a spotlight on your mortgage broker and grilling them on your behalf. The broker has two minutes to answer as many questions as we can ask. Let's begin.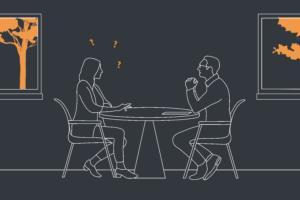 Specialist subject?
Mortgage Broker: Mortgages! Specifically, mortgage brokering from the 14th century to current day. Did you know the word comes from the French, 'dead pledge'? This was to differentiate the loans from live pledges where the borrower could use the income from the land to pay off the debt.
We don't have time for histrionics I'm afraid. Are you regulated?
Mortgage Broker: I am indeed.
It's important to ask this, as all brokers are required to be registered and regulated by the Financial Conduct Authority by law. Be sure to check that they are in fact on the FCA Register before you get in too deep with some charlatan who's ready to scarper with your savings. You'll also remain protected from any hiccups that might occur throughout the mortgage application process.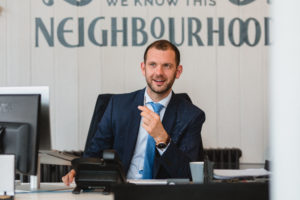 What are your fees?
MB: I'm given a commission from the chosen lender.
Now, you may be thinking this won't work in your favour as the broker could end up pushing a more expensive lender over another in order to earn a better cut. While this usually isn't the case, you can decide to pay the fees directly instead at a rate of approximately 0.3% to 1% of the loan. Make sure you get the fee agreed in writing first and remember that those fees are saving you a pretty penny in the long run. Don't forget to find out when the fees are due, whether charged once the application has been accepted, or collected via the lender.
How many lenders do you have on the books?
Mortgage Broker: I work with five.
Again, this could sound alarm bells. Particularly as you might prefer a broker with every lender imaginable on hand, in order to find the very best deal for you. However, a specialist broker with limited reach will have a more in-depth knowledge of their corner of the industry. Whole market brokers are usually preferable as they can sift though the best options from an, albeit less niche, but larger stack of lenders. It's personal preference at the end of the day!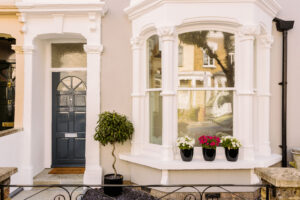 Do you accept me, specifically?
Mortgage Broker: We do!
Calm down dear, it's not a marriage proposal. But, it's a good idea to make sure the broker is willing to work with you in the first place. Especially if you have a 'specific resume', as it were. If you're self employed or have poor credit for example, it's better to find a mortgage broker that has experience of your type of application and can actually help. Hiding your situation at this stage is an ill advised plan and could lead you down a thistle lined path of rejection. Oh my.
What type of mortgage could I get?
Mortgage Broker: For you, dear? A help-to-buy most likely.
There are many different types of mortgages out there, just waiting to be discovered. Even if you fancy yourself a bit of an amateur expert in the area, you've likely never heard of half the niche types of dead pledges you could get your mitts on. That's why it's good to ask your broker, quite simply, what would work best for your situation. This might include a capped rate, discount or a joint mortgage for example. For those of you with poor credit, your broker can even advise you to take out a credit card to build your credit first and foremost.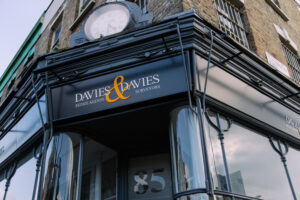 Will you please just sort my finances out?
Mortgage Broker: We can certainly help make you look more favourable to a lender.
A mortgage broker knows what makes an application more likely to succeed. Think of them as a non judgy chum who's good with maths and wants the best for you (because they'll get a commission). By working out what you can afford first and foremost, they'll get to work fine tuning your finances. They can help to ensure Mr Self Employed looks like Mr Regular and Reliable in no time. They'll ask the difficult questions, such as how you'll keep up with the payments if your partner loses their swanky job, so you don't have to worry down the line.
How much should I budget for stamp duty fees and interest rate payments?
Mortgage Broker: You can budget over a few months as not all fees are due at once.
Fair point, well made. Any broker worth their salt will know exactly what move in costs are due and when so that you are fully prepared for the financial hit. Alongside solicitors fees and conveyancing fees etc, there's also the interest rate to consider. Lenders can lure you in to begin with by brandishing a low rate offer that increases after a few years, leaving you less well off and irritable. Your broker will help you think of the long term mortgage value and even how to lock in that initial lower interest rate for longer.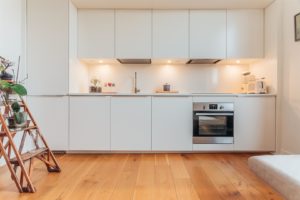 Can my mortgage transfer to another property?
Mortgage Broker: In your case (checks notes), affirmative.
That's a relief. It's wise to think long term about your property purchase and know that life can shake up your requirements here and there. A forever home might not be on the cards for myriad reasons. Plus it's best to check with your broker from the very start of the process whether your mortgage can be transferred, minimising the stress of remortgaging in the future. If it isn't transferable, you can make sure you only have to pay the associated costs once and subsequent deals will be free with no upfront payments.
Well MB, you have an impressive ten points and no passes! Now get off the chair we've got a rival estate agent to grill.
For any follow-up questions or nods to recommended mortgage brokers, give us a shout! We're here from the start to the finish of your property purchasing process (and we know it inside out). In the meantime, you can also take a peruse of our other property related guides by clicking here.
Contact us:
alex@daviesdavies.co.uk – Lettings Director (contact for lettings and property management)
mark@daviesdavies.co.uk – Sales Director (contact for sales, new homes and chartered surveying)
020 3820 2492
Davies & Davies Estate Agents, 85 Stroud Green Road, London, N4 3EG
Article & images by Barefaced Studios
28 April 2022
Back to Helpful Guides & Insights