Women who Run North London: Yvonne from Aquarius Beauty
"There's no need to be too extravagant, just build up slowly. Take your time with it."
In honour of International Women's Day 2019 we've sat down with some of the amazing women running businesses in Finsbury Park and Stroud Green to talk about how they got started, what challenges they've experienced, and what advice they have for aspiring female business owners and leaders. Our "Women who run North London" series features these interviews, published across two weeks, and today spotlighting Yvonne, owner of Aquarius Beauty on Stroud Green Road.
Yvonne, and her sister, Sharon, are well and truly "Finsbury Parkers"- a fact that rings true when, mid-interview a young girl knocks on the window of Aquarius Beauty and waves. "I get that all day long," Yvonne says, "Because I've been here forty years, I know everyone." This salon is right at the heart of Finsbury Park, and with the trio of Aquarius Hair, Aquarius Beauty, and Mento, the family truly own their corner of Stroud Green Road.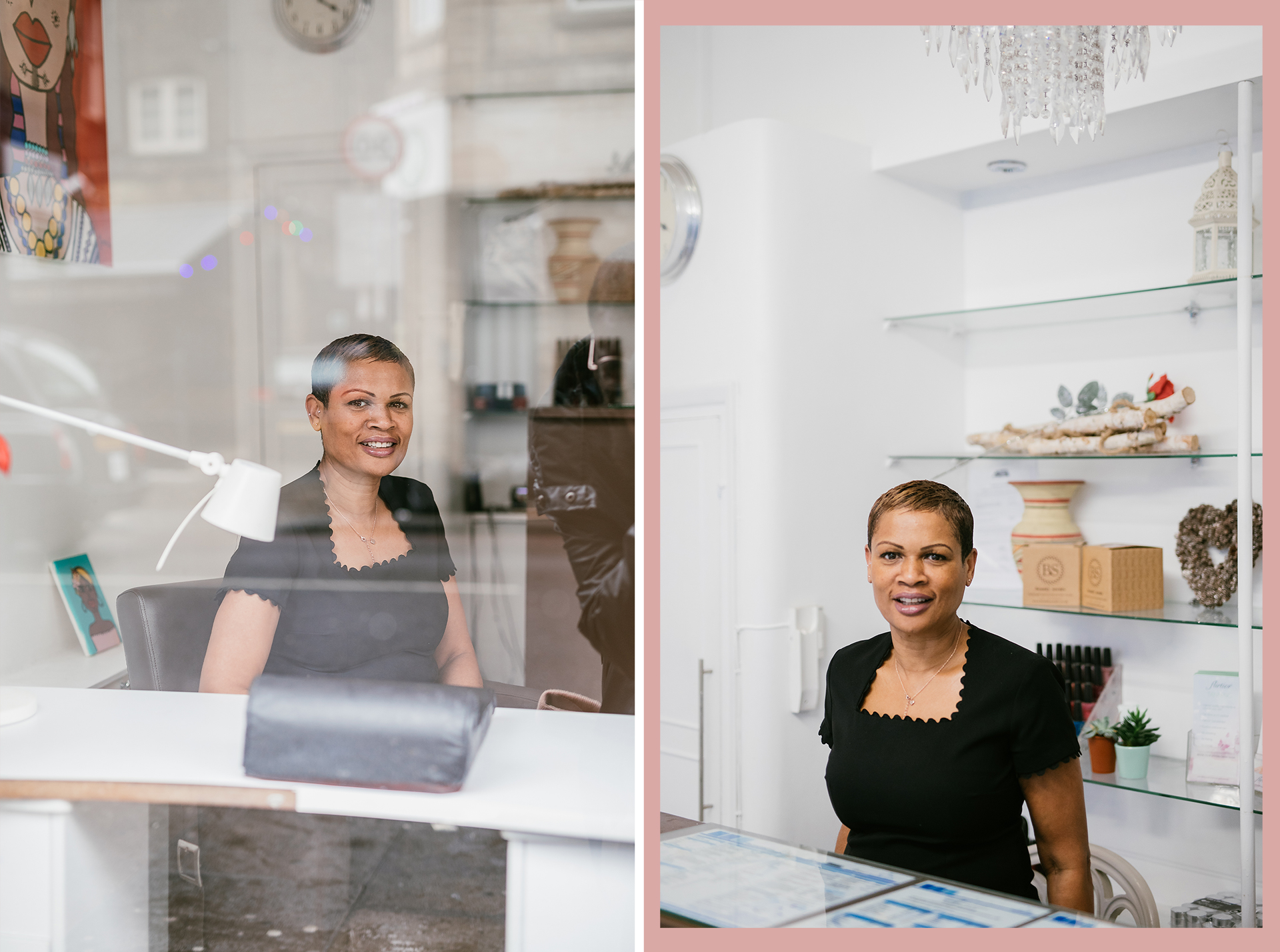 What made you want to start your business?
I started here about 13 years ago. It was kind of an extension of my family business, the hairdresser's next door, which my parents started maybe 40 odd years ago. I was based in the basement of the hairdressers and when I wanted to do treatments like facials it was too noisy because it was next to the barbers. I had my second child and when he was about six years old this shop became available and I knew I wanted to give it a go- to have a proper shop front, so I've been here ever since. But even if it meant I had to run my business from home, I would've still done it. I think I always wanted to do it on my own, and always here. I'm comfortable in North London because it's where I was born. When I was a child we lived in Finsbury Park because we had the connection with the salon and we always used to help out at the Salon on a Saturday. Finsbury Park just feels like home, so it would always have been North London in which I wanted to run my business, because I know the area and the people so well.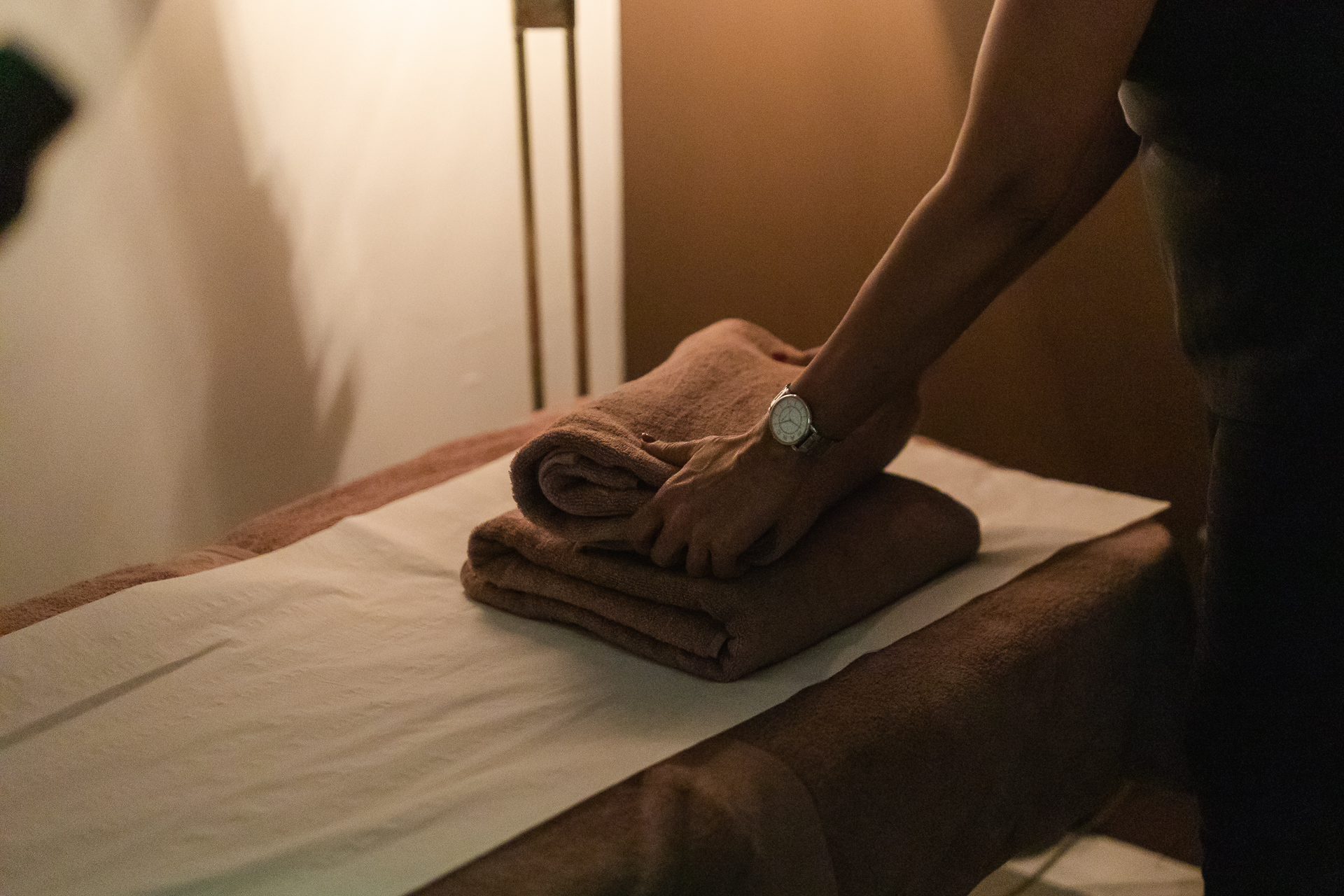 Have there been any women in particular that have inspired you?
My mum- she came to this country in the late 50's during the Windrush and she came to this country to be a nurse. But she used to have a passion for doing hair and on a Saturday she would do people's hair from home. In those days there weren't any hairdressers doing Afro Caribbean hair, so it was always done in people's house. Eventually, she went to hairdressing school to do it properly and when we were a bit older, she decided to get a shop. My dad was a tailor and she was doing a little bit of dress making as well at home and then they managed to get a shop in Crouch End. They were going to sell clothes at the front and she was doing hairdressing at the back but then the hairdressing just took over. I've grown-up watching my mum working, she's always been independent and always worked hard, so that's what's influenced me in my life.
Did you get any specific pieces of advice from your mum when you were opening?
Stuff like take your time to make things happen and don't waste money where you don't need to – there's no need to be too extravagant, just build up slowly. Take your time with it!
Do you think being a woman has shaped or impacted your experience of being in business? 
No, I don't think so. It might be because we mainly work with women and female clients, due to the nature of the business, that I don't feel that my gender has impacted my experience of running my business – although we do also have male clients!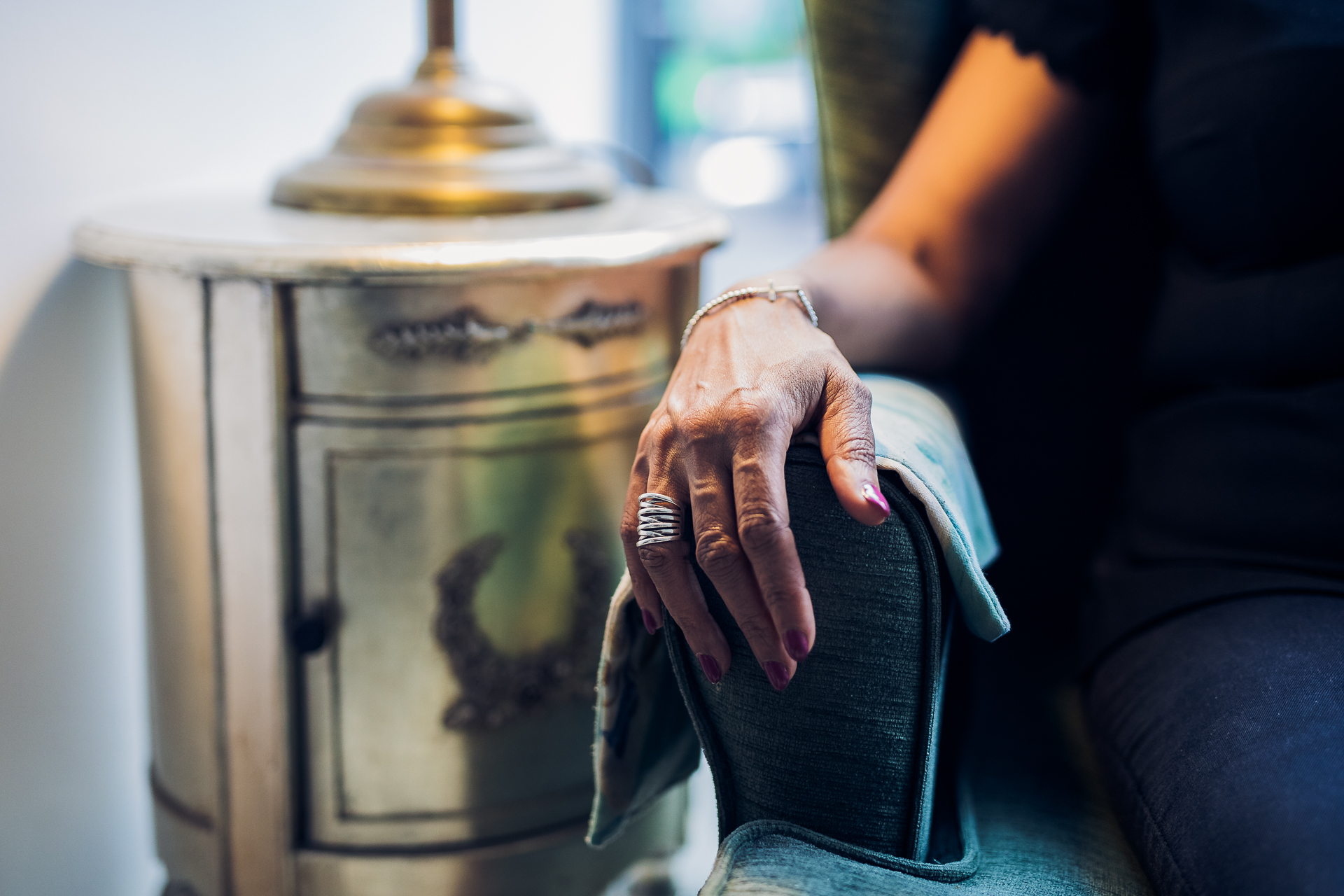 If you could give one piece of advice to a young woman who wanted to start her own business what would it be?
When I got into doing beauty it was 30-odd years ago, there were lots of hairdressers and not so many beauty places, so in a way I benefitted from a lack of competition, but also had to deal with it being less common for people to go to a beauticians. The most important thing really is to find something that you really enjoy and to specialise in it.  Find the thing that you love doing and, if you can become an expert in that thing and keep learning, then you'll get more clients and retain them- because they'll know you've perfected your skills in that area. 
Interview by Hannah Lawrence
Photography by Odera Okoye, featuring Aquarius Beauty
9 Stroud Green Road, Finsbury Park, London, N4 2DQ
Back to Insights