Taking the inside out: making the most of your outside space
Whether it's to enjoy yourself, help the environment or to maximise the value of your property- here are our top tips to cultivate the great outdoors in your home!
If you're lucky enough to have access to outside space, you may be itching to make the most of it now the weather is finally beginning to turn. Perhaps you can plant that herb garden you've been meaning to cultivate and really transform your basil pesto once and for all!
Just a few small design tweaks here and there can turn a great use of space into an enviable addition to any property. Whether it's to impress potential buyers, your neighbour's cat or simply for you to enjoy of a Spring evening- here are our top tips for utilising your outside space.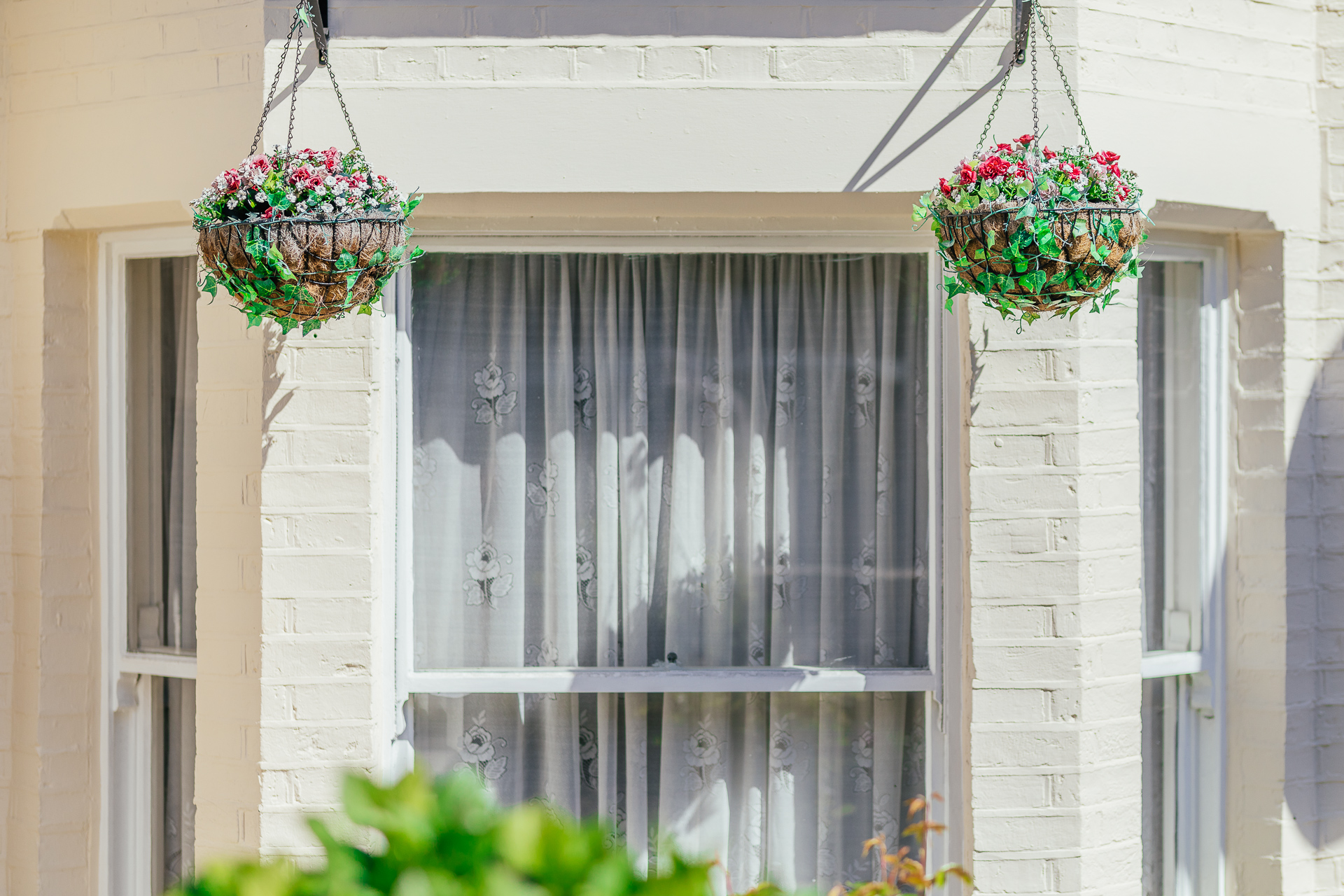 Light it up
Just as lighting is key indoors, the same applies for your outside haven. While the nights get lighter you may think adding bulbs to your trellis an unnecessary hassle, but as the sun sets you may be continuing to entertain outside. Drawn out BBQs, Aperol Spritz sessions or maybe just getting engrossed in that book you've been meaning to read (top of our list is Adam Kay's "This is Going to Hurt"), all need some light on the matter. What's more, the right lighting adds atmosphere and a hint of magic. We suggest warm bulbs over harsh white or blue tones and eco-friendly solar lights, where possible, to avoid too many awkward leads to trip over.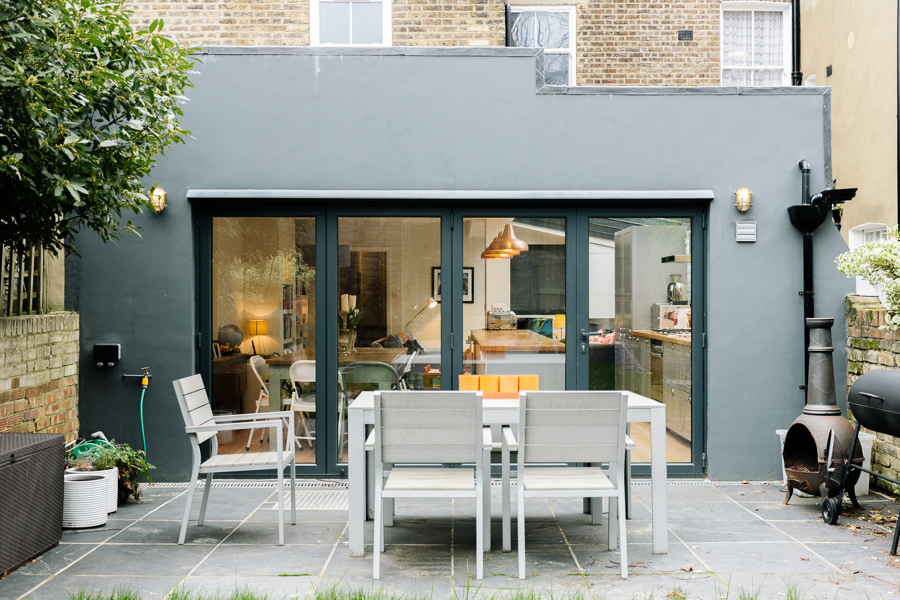 Small and mighty
Window boxes and mini balconies are just as worthy of our care and attention as a roaming paddock. These kinds of spaces are perfect for cultivating more edible plants and herbs like dill, basil and mint that need to be elevated and kept separate from bounding pets, children or party goers. You could create your own terrarium world and use mason jars as hanging lanterns to illuminate your mini greenscape. Reflective tiles or a vintage mirror will also help create the illusion of more space, with the added benefit of reflecting light back to your pretty plants. If your outdoor space is limited (or perhaps non-existent) you can also bring the outside in with hanging wall pots, overflowing with draping vines and evergreens, window sill boxes and external hanging planters to help expand your outdoor space, or to bring some nature into your home.
"Small spaces (including windowsills) are perfect for cultivating more edible plants"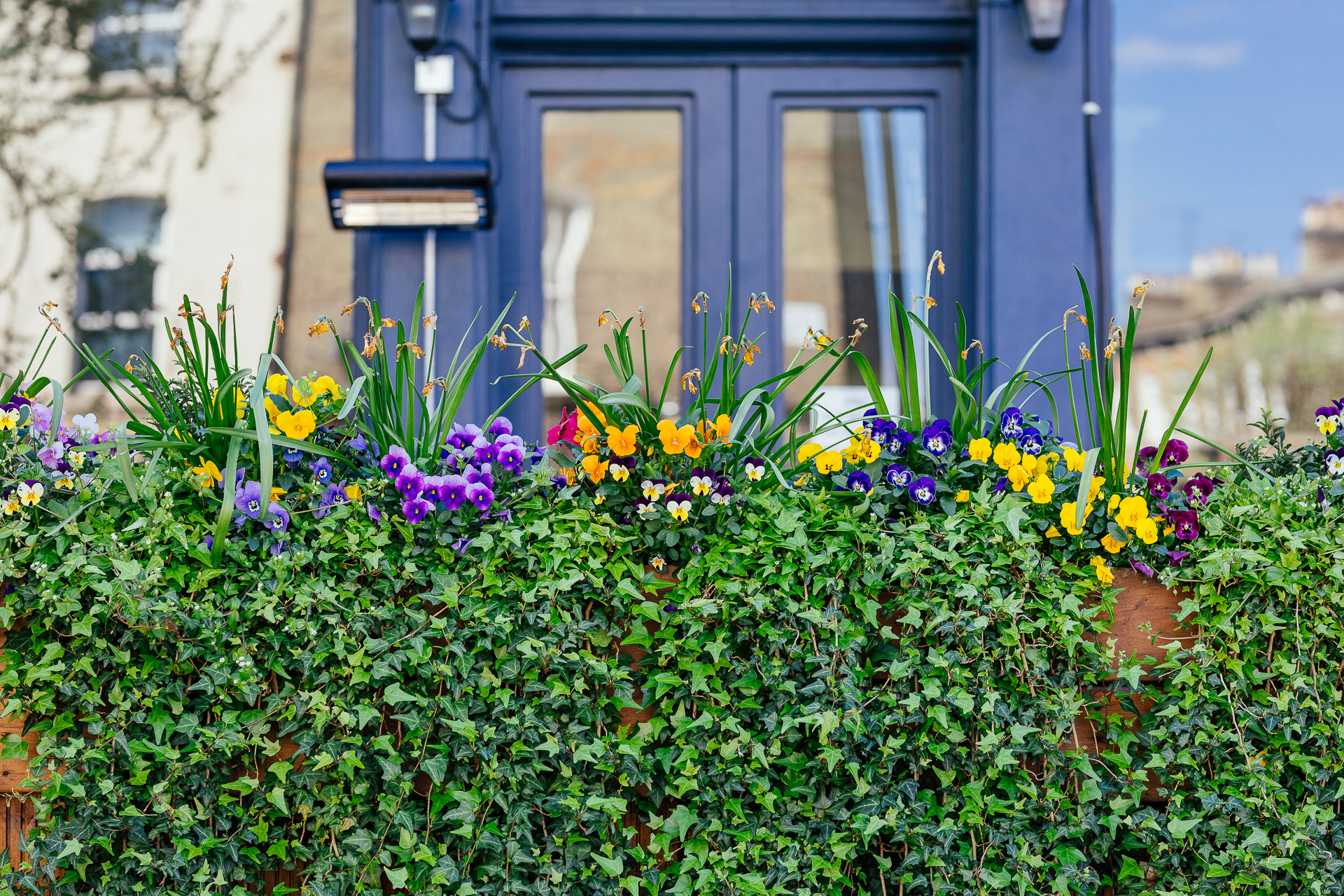 Sit! Stay!
Ercol chairs and footstools are no longer reserved for indoors. If you have space to entertain outside, even if it's just you and the dog, then you've got space for furniture. You can either buy specially treated wood and plastic items that you can leave outside in all weathers to make life that bit easier, or remember to bring everything in once the clouds gather. You'll find some great inspiration for even the smallest of outside areas at MADE, Urban Outfitters and even a quick Instagram hashtag search- we've also been known to get lost down a Pinterest hole creating themed interiors boards. You'll be amazed what people are adorning their outdoors with, from pom pom chairs to cow skin rugs, you name it. It all helps make your outside space feel like a home, not a dusty smoking area. Your guests will want to stay longer too, although that might not be what you're intending- perhaps practice your skills at rolling Susan into an Uber when she's had one Pinot too many?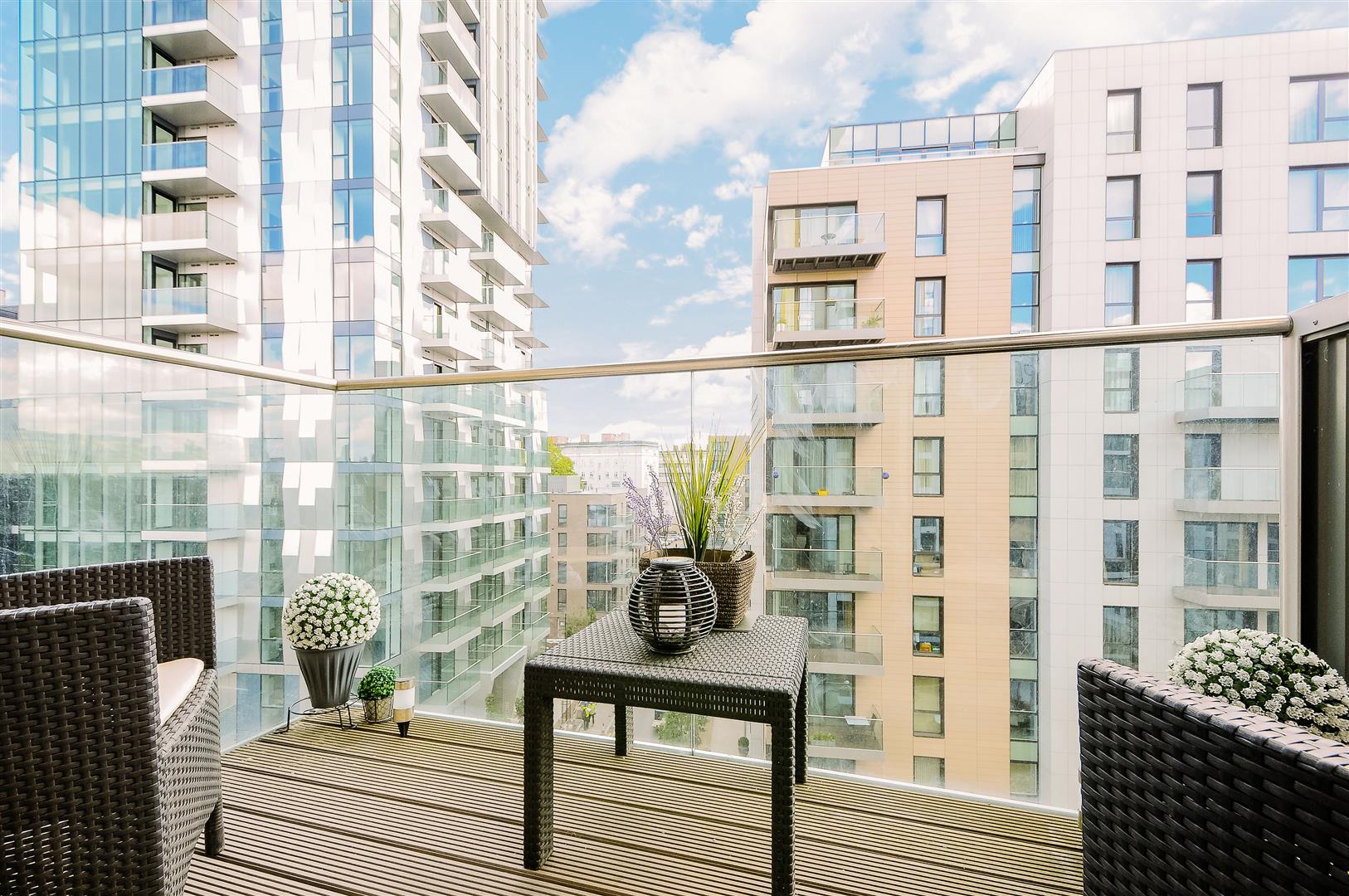 Make space for the little guy
No, we don't mean your sister's new vertically challenged boyfriend. We're actually talking about the insects. By providing homes for the creepy crawlies you'll actually be enriching your own ecosystem and even helping to pollinate our most necessary of vices. Did you know, for example, that wasps are responsible for chocolate and booze production? So let them have a sip of your cider next time you're out admiring the begonias. You can help by simply leaving some areas to grow wild, or by installing an insect hotel or two. You'll find these in most supermarkets and department stores (Marks and Spencer's have some rather snazzy ones).
"Wasps are responsible for chocolate and booze production – yes, really"
Alternatively, if you're a dab hand with a hammer, you can easily make your own insect hotel, or perhaps a bird box, with any spare wood you may find lying around and it makes for a fun afternoon with your nephew or eco-minded new date. We love these easy to follow illustrations from Wildlife Watch.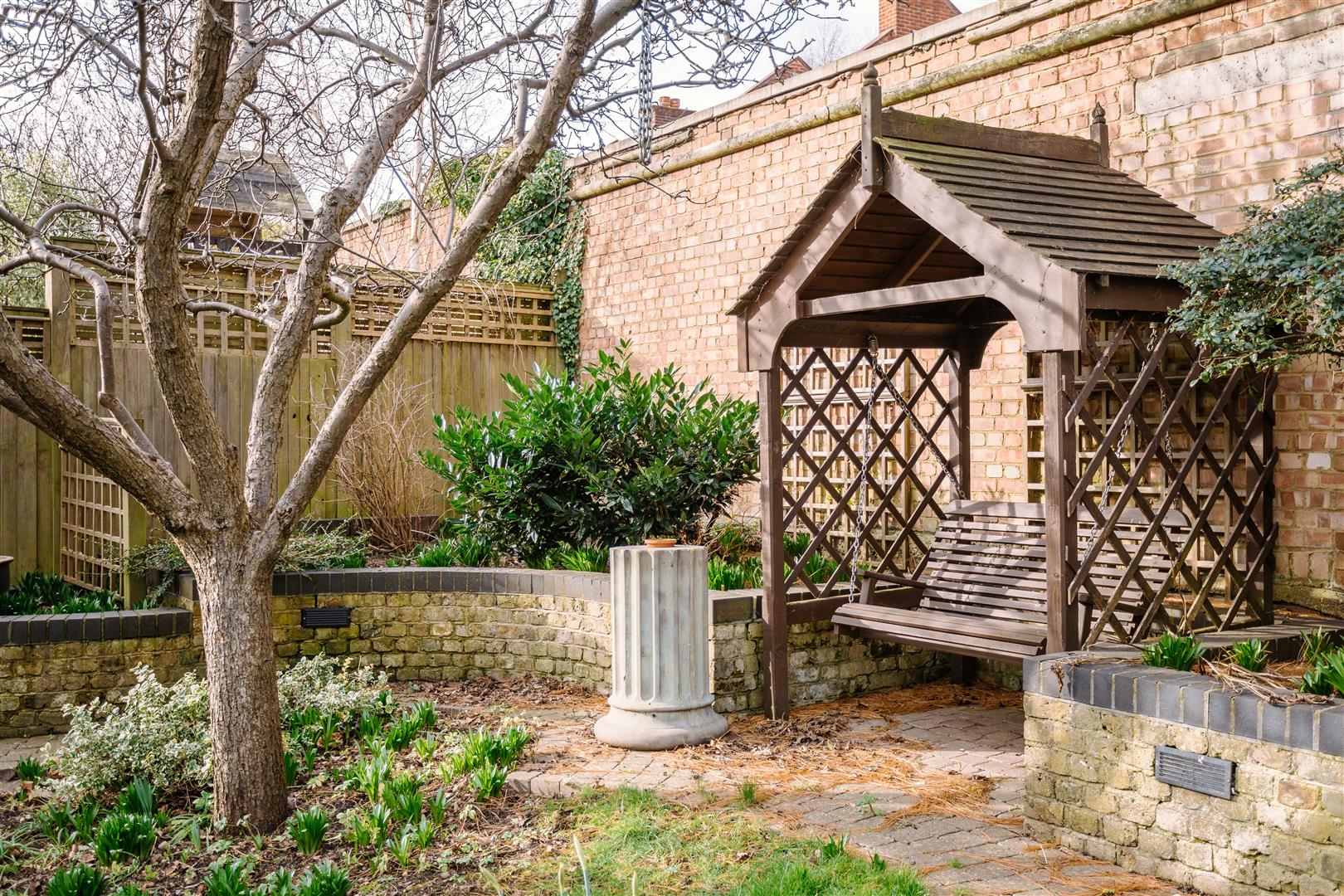 For more tips on how to get more from your outdoor space, whether it be to enjoy it yourself or to maximise the value of your property for both the sales and rentals markets, get in touch with our team. We offer a full property consultancy service, including advice on interiors and exteriors to make the most of your property. Perhaps you'd like us to publish an article on how to bring the outdoors inside, or how to make the most of a front garden? Let us know on the contact details below.
mark@daviesdavies.co.uk (Sales Manager) alex@daviesdavies.co.uk (Lettings Manager)
020 7272 0986
Davies & Davies Estate Agents, 85 Stroud Green Road, London, N4 3EG
Article by Sophie Taylor at Barefaced Studios
Photography by Odera Okoye at Barefaced Studios
Back to Insights