Fix Up, Look Sharp! Why a Fixer Upper Property Might Be Just the (Golden) Ticket.
Buying a Property in Need of Renovation? Here's Our Guide to Making a Fixer Upper Property Work for You.
Reservations about renovations fixer upper property? Buying a property in need of renovation might not be quite as romantic and fun filled as they make it seem on 'Escape to the Chateau'. However, a fixer upper property can still be a great investment and a very rewarding experience. If your concerns are rooted in the idea of purchasing property during a pandemic (try saying that five times fast), now could be the perfect time to peruse the renovators. Here's our guide to making a fixer upper property work for you and what considerations to take on board first.
Ain't about the price tag (it is)
If you're worried about your budget (who isn't), properties that are in need of work will be priced a lot lower than those swanky pants glossy abodes decked head to toe in subway tiling and painted hardwood flooring. You can then spread the cost of the renovations over many months at your leisure, without forking out a lump sum for somebody else's style palette. What's more, a lower price tag means you may be able to afford to buy in a certain (posho) neighbourhood that you might not have been able to otherwise. We recommend assembling a few quotes from local contractors first, to see just how much you'll be paying for renovations.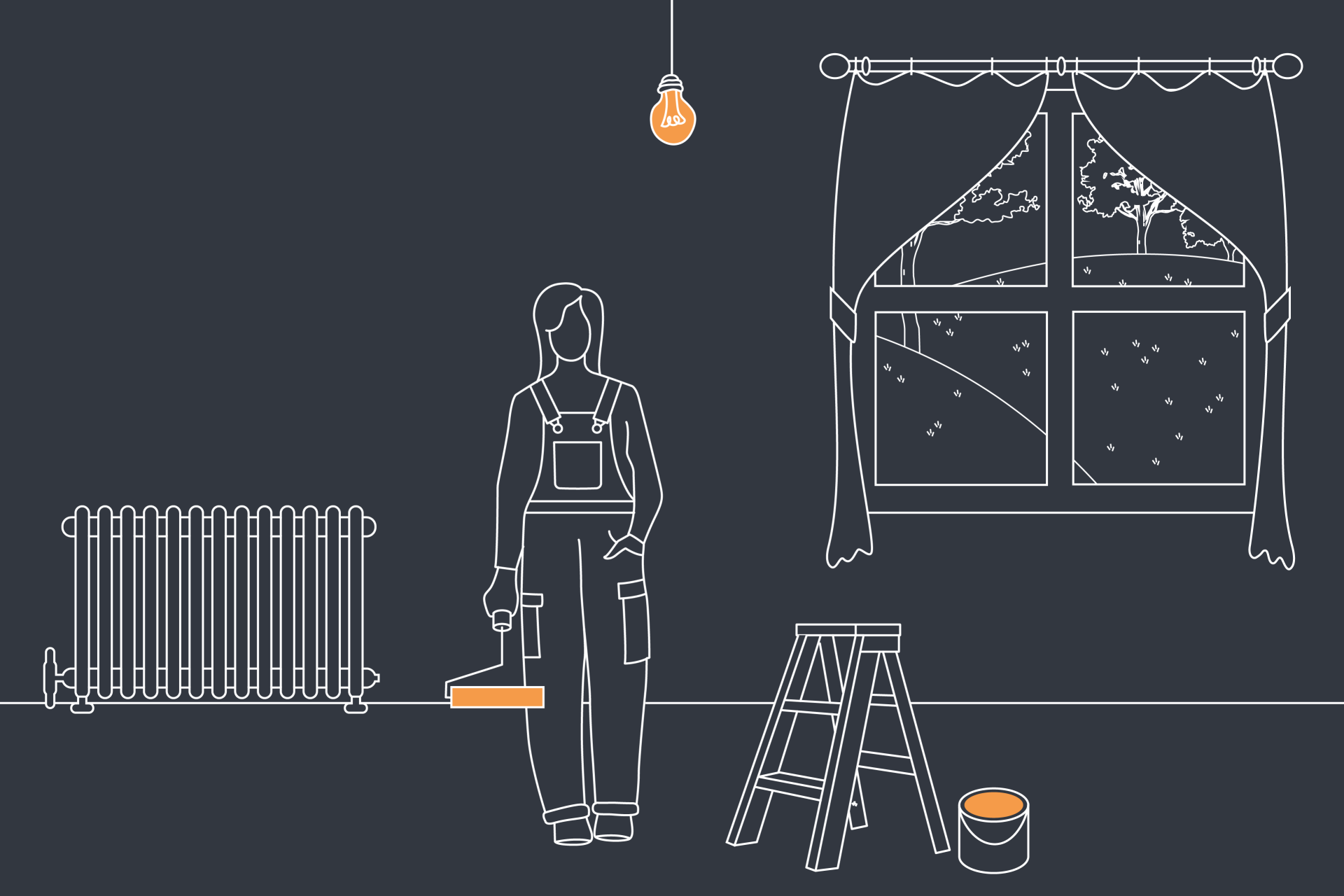 Don't keep me hanging on the renovation loan
Which brings us to our next point: renovation loans. Yes they exist, and yes even in a pandemic. Some loan programmes allow you to borrow cash based on the proposed improved value of the property, which is rather handy and will save you money. There is, of course, a whole load of paperwork involved, including the 'renovation verification process' and loan amounts will vary depending upon factors like your down payment amount. It's worth the snore fest though, believe us. Have a chat with a mortgage broker (or two) for some free advice about how to find the best loan for your specific situation. Or give us a call! We love chatting shop. Especially when it comes to buying a fixer upper property.
Don't touch what you can't afford
Unless you're touching up your home, that is. Once you've completed your ultimate gaff re-do, you should find that you have fast tracked your way into a quick increase in equity. Ding ding ding! Then your home becomes like a plush carpeted savings account, storing the equity in its fibres until you decide to sell. Once sold, you'll reap the rewards in cold hard cash. The most sure fire way to get that sweet, sweet ROI? Snazzed up kitchens and bathrooms, glossed up front doorways and adding extra space to the building. Think metro tiling and extensions, baby.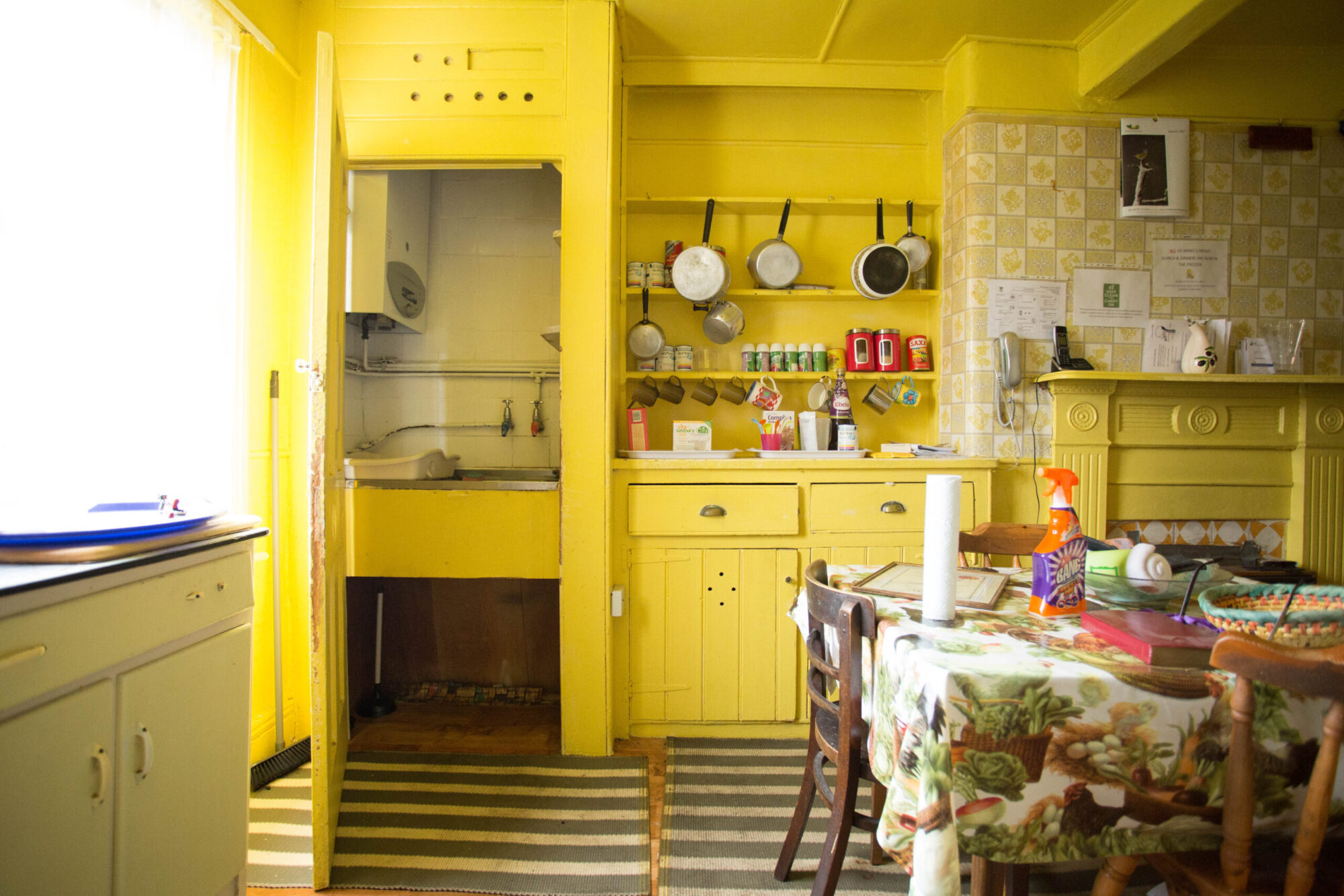 Go your own waaaay
If you don't mind getting a little hands on yourself, you can save a lot of money by purchasing a home that needs a bit of TLC and going all DIY. While you might not have the Grand Designs theme tune underscoring your projects, you can still enjoy starring in your very own fixer upper property show (without a worried looking Kevin McCloud following you round with ever heightening eyebrows). You might also learn some new tricks of the trade along the way. What's more, you'll have free reign to create the house of your dreams, not someone else's.
Baby are you flexible?
You certainly will be with your own do-er upper project. Why's that? I hear you muffle through your standard issue COVID face mask… Well, time-wise the world is your oyster as you can decide to complete all renovations before you move in for a smooth move. Or you could spread the cost over a longer period of time and enjoy the process of slowly watching your project transform into a dream home whilst you live there. You can decide what works best for you and your grand plans for that helter skelter slide-replacing-the stairs idea.
As mentioned earlier, we love talking all things property! So don't hesitate to get in touch with any one of us here at Davies & Davies for some professional advice, before launching head first into a fixer upper property purchase. All things considered we think it's an excellent time to invest, and really see the value in buying a property in need of renovation to fix up. Take a look here at our rather gorgeous homes for sale, or for more info first just give us a shout on the contact details below.
Contact us:
alex@daviesdavies.co.uk – Lettings Director (contact for lettings and property management)
mark@daviesdavies.co.uk – Sales Director (contact for sales, new homes and chartered surveying)
020 7272 0986
Davies & Davies Estate Agents, 85 Stroud Green Road, London, N4 3EG
Article & images by Barefaced Studios
12 November 2020
Back to Helpful Guides & Insights