Your Guide to Moving Out With Your Deposit Intact
Our tips on how to regain your security deposit in full.
You may remember our somewhat *ingenious* ode to Mark Morrisson in an earlier blog about getting your deposit back after you've moved out, and what your rights are as tenants (click here to read it). Well this time, we're here to remind you how to make sure you get your deposit back before that stressful situation arises. So you're not twiddling your thumbs awaiting said hefty sum from the toaster-less kitchen of your new abode. If you've made the decision to move on out, the last thing you need is to see your security deposit withheld as you attempt to conjure up a new one for the next place. So here's our stress free guide to moving on out in the form of M People's hit song from 1993, no less. Hit it, Heather.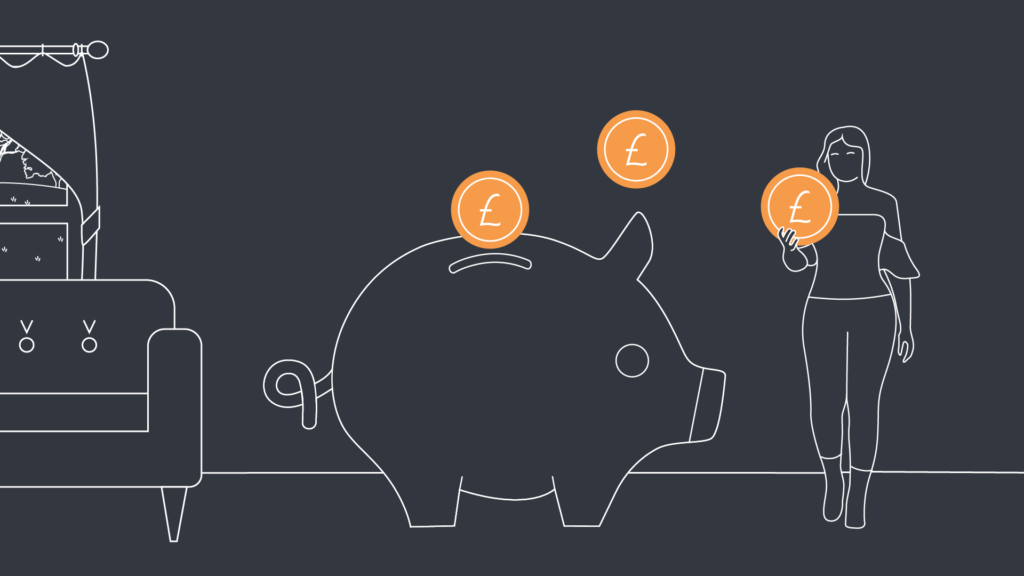 You've done me wrong, your time is up…
According to a recent survey conducted by Homelet, a slightly concerning 12.5% of tenants watched their trusty deposits snatched up and withheld by their landlord. That's when we need to take precautions to make sure this doesn't happen to you, as opposed to attempting to claim it back later. When your time comes, you want to be in the best position possible and well within your rights to beckon that security deposit straight back into your account thank you please. So, the first thing to do is to check your contract for factors that would affect your deposit. Charges are often incurred due to cleaning required, damage to furniture, fixtures and fittings and/or outstanding rent. Get up to date with your bills and whip out that bottle of vanish in the meantime. Read on for more in-depth tips.
Move right out of here, baby, go on pack your bags…
And once you've packed, clean! It's not fun and it's not therapeutic, Marie, let's face it. But is it necessary. One of the easiest ways to ensure you don't get your full deposit back is to leave your place in a tip. One of the easiest ways to ensure you do get it back is to do the deep clean before you leave. That means leaving enough time between packing and physically moving to thoroughly spruce up the space once it's completely clear of your objets d'art / d'clutter.
Quick tip if you're not the tidiest of tenants – 'too clean' is better than 'that'll do'. Think of that money pinging into your account as you dust atop the wardrobe and energetically brush the U bend. Think of the glowing reference you'll receive for future rentals as you contort and twist to hoover under the bed. You're a clean machine! A hygiene queen! Mop that bathroom floor like your mother's watching! (And don't forget the cupboard under the stairs before you leave).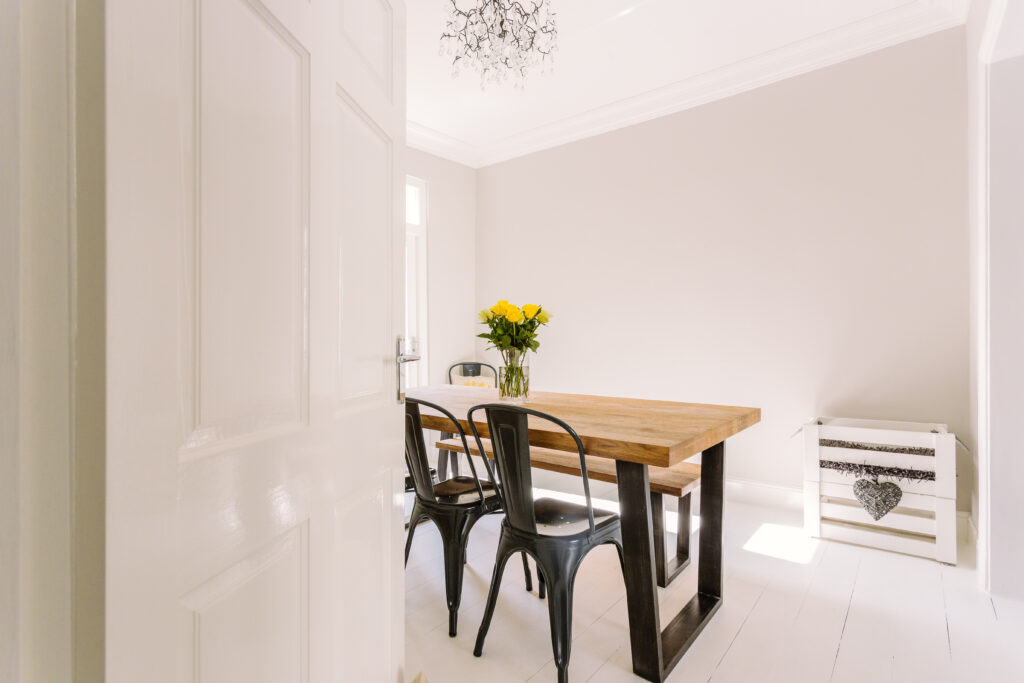 Just who do you think you are?
While you might think you're a Kim Woodburn in the making, and maybe you are, on the whole we're rarely as adept or thorough as the professionals. Some tenancy agreements actually require a professional clean on departure. However, since June 2019,  that's legally that's up to you to arrange and pay for.
So if the thought of scrubbing your oven is giving you an attack of the vapours, consider if you can afford hiring a professional cleaner. It'll reduce some of the workload and increase your chances of getting the deposit back. You could view it as a form of investment. Chances are, they'll remember to clean the cutlery drawer and round the back of the WC. Those details you might miss as you attempt to organise a cat sitter for moving day and hiring a lawnmower for the backyard. Yes, that's another couple of things to add to the big fat list of moving Kevin.
If you do hire cleaners yourself, you might ask for a recommendation for a cleaner from your landlord or agent. That's absolutely a-ok, but do be aware that your landlord or agent can't be responsible for the standard of the clean or for rectifying any issues that arise with the clean. It would be your responsibility to check that the cleaning is up to scratch. We'd recommend making a thorough list for the cleaner of everything that needs cleaning before they begin working on your property. Then, once you're happy with the standard of the clean you should then sign it off with the cleaner before paying them.
This time you've gone too far…
Damage limitation time! So you had a bubble up get together and one of the guests (you) thought it would be a good idea to play drinking games with vin ROUGE in the living room with the sofa WHITE. Very bold move. But now it's time to pay the party pooper piper. You wouldn't want to move into a new place that had a sofa with a big fat stain on it. So it's understandable that the landlord will have to arrange and pay for either a deep cleaning of the sofa, or possibly a brand new sofa. That's a big chunk out of your deposit right there!
Anything you can fix yourself, go right ahead and fix. That includes door scuffs, dodgy chair legs, peeling paint and holes in the wall from those cheeky prints you just had to put up (even though the landlord clearly said no wall hangings). Unfortunately these little marks and imperfections can take more than a little chunk out of your deposit. So it's worth rectifying the manifestations of your clumsy living style. We recommend taking out tenancy liability insurance as soon as possible to cover any accidental damage that won't come out of your pocket / the deposit.
Movin' on up, you're movin' on out…
The longer you've stayed in a property, the more little jobs will have mounted up. So try to remember how it was when you moved in. This is where an inventory comes in handy. One may have been drawn up with your original contract, or you may have had the foresight to make one yourself upon moving. It's really important to make sure a proper inventory is done, with photos, and agreed between you and the landlord or agent. This is your evidence of how the property looked when you moved in. So you'll avoid any he-said-she-said style arguments later about whether that carpet burn was there when you moved in. If you have an inventory, take a look through it right away. The do a click bait style 'then and now' comparison take on your rapidly ageing apartment. Oh dear, Martine, time for a lick of ivory (as long as that was the original shade).
Time to break free, nothin' can stop me…
After taking the above precautions and taking the time to address any issues in good time, you'll be free to move on up and out with your deposit intact. But moving forward, the best option is to nurture a consistent dialogue with your landlord and letting agency throughout to ensure a smooth tenancy and moving out period. Any issues ("oops moments") that arise, no matter how big or small, are best reported right away. This will help limit the amount of damage long term (think overrunning bath, leaking ceiling and flooded kitchen). Keep the communication lines open and make things easy for yourself later down the line.
If you're having problems with your landlord / rental situation and need more in depth advice, we can help! Don't hold back, we've heard it all! Give us a call on 020 7272 0986 or drop us a line at info@daviesdavies.co.uk. Bend our ear with your worries and concerns. We're here for you.
Contact us:
alex@daviesdavies.co.uk – Lettings Director (contact for lettings and property management)
mark@daviesdavies.co.uk – Sales Director (contact for sales, new homes and chartered surveying)
020 7272 0986
Davies & Davies Estate Agents, 85 Stroud Green Road, London, N4 3EG
Article & images by Barefaced Studios
13 January 2021
Back to Helpful Guides & Insights