A Buyers Guide to The Mystical World of Surveyor's Reports.
Solicitors, inspections, valuations... oh my!
So you've secured a property, picket fence and all. Your next step before purchasing said dream abode is to alert your solicitor and instruct an independent surveyor. But there's no need to be f-f-fwightened oh mighty lion! We're here to break down the somewhat bewildering array of surveyor's reports for your viewing pleasure. We'll also find out which one is best for you in full technicolour. So skip with us, arm in arm along the North London red brick road towards full surveying report enlightenment. It's hiding just behind that fetching Dunelm curtain…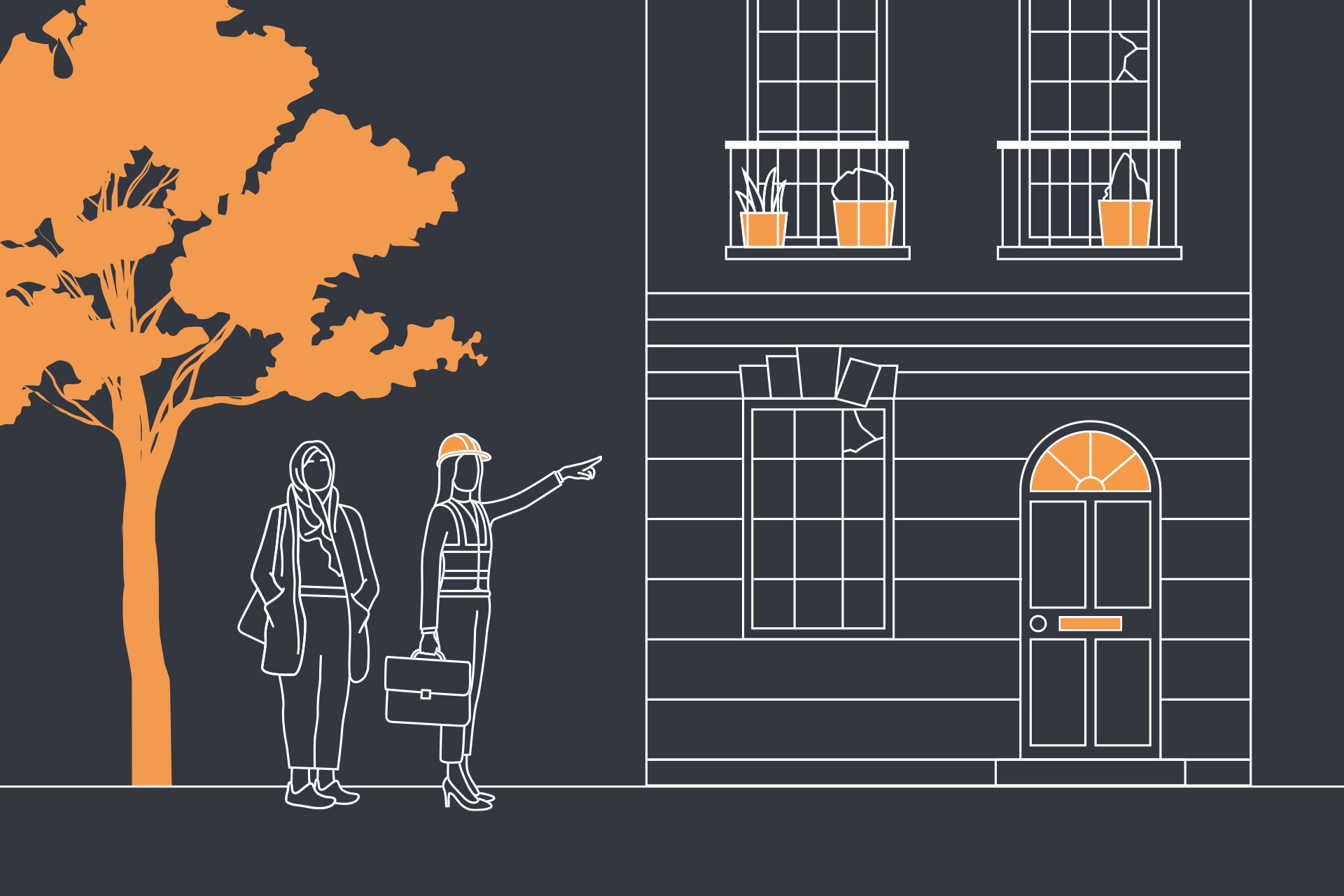 You're not in Kansas anymore
Before we begin down this road, may we make it clear that typically surveyor's reports will highlight any potential issues. This doesn't mean that there are issues necessarily, but that these areas should be looked into further by a specialist. A surveyor doing a surveyor's report is generally not a specialist – what they do is simply highlight any possible issue and potential areas for concern. A specialist report will then be needed should anything arise. The specialist report would look into areas brought up in the surveyor's reports, such as damp, drainage or structural problems, as well as more specific issues like wall ties and risk from trees etc. Should the house blow straight off its foundations and fling into the air, while a wicked witch floats past an upstairs window with an ominous grin, that's one area you might want to talk to a specialist about.
Somewhere over the surveys
Surveyor's reports can be downright indecipherable to the untrained eye. Full to the brim with industry jargon and complex wording. So let's break down the mystical rainbow of surveyor's reports and discuss all the different colours and types. Firstly, we'd recommend carrying out a full building survey. Yes, Dorothy, we know you've purchased a new build, but this applies to you too. You might not be able to spot whether that newly refurbished conservatory has been fitted to the highest standard and isn't about to fly fifty feet into the air with the next gust of wind from the West.
When considering what survey report(s) to instruct you should make a judgement based upon your risk personality. So, if you're a cautious person you might want to get a full Building Survey just for peace of mind (it does, of course, cost more). Or, if you're buying something that's visibly, or suspected to be, in need of significant work it's worth going full belt and braces. Whereas, if you're buying a new build with a long warranty, you might not want to go the whole hog.
To read about the benefits of buying a doer-upper property click here.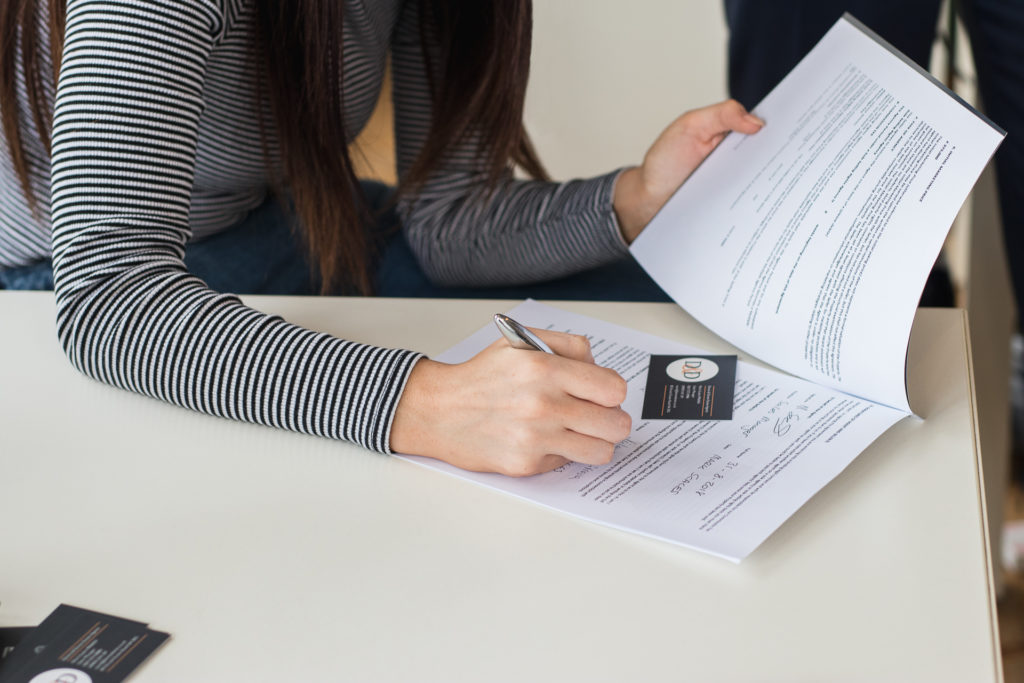 What are the different type of surveys?
1. Mortgage Valuation Survey
This little guy is carried out on behalf of the mortgage lender themselves to make sure that it's not a bad investment for the lender. They're usually free but you may have to pay for this valuation depending upon the product you opt for. The survey can also affect the overall cost of the property. So don't get this unassuming little guy mixed up with any of the other surveys now will you, scarecrow.
2. Home Buyer's Report
Most people get a Home Buyer's Report. This is the mellow yellow, mainstream survey of choice for most. It's often added onto the Mortgage Valuation Survey (more of this guy later). So, what does this chap do exactly? Well, the Home Buyer's Survey will spot anything that doesn't comply with current building regulations. It also offers recommendations on any repairs needed, or ongoing maintenance, and will sometimes have a market valuation and rebuild cost thrown in too.
3. Building Survey
This is the all singing all dancing one. People tend to opt for this only if they're buying a property which they suspect has larger issues, or if they're more cautious and want the security of a more thorough report. It's similar to Home Buyer's, it just goes into more detail. This survey can also be found responding to the name 'Structural Survey' and is the most thorough of all the reports. A multicolour rainbow of rainbows if you will. No cushion, crevice or witches foot will be left unturned as the whole property is inspected from top to tail and all defects and potential issues are listed. You'll receive price estimates for any work recommended and a rather spooky report of what could happen to you in the future, should you choose to ignore these warnings from the present. But let's not get our classic cultural references mixed up here, Scrooge. Next up…
4. New Build Survey
How green you are, new build! The freshest, mintiest, newest of properties needs a clean green New Build Survey, also known as a Snagging Report (we know, not quite as appealing a name). As per the name, an independent surveyor will have a tootle about your new abode and make a list of any snagging points for the developer to address. This report can be worth carrying out, even if you think your new build is already minty fresh and snaggle tooth free.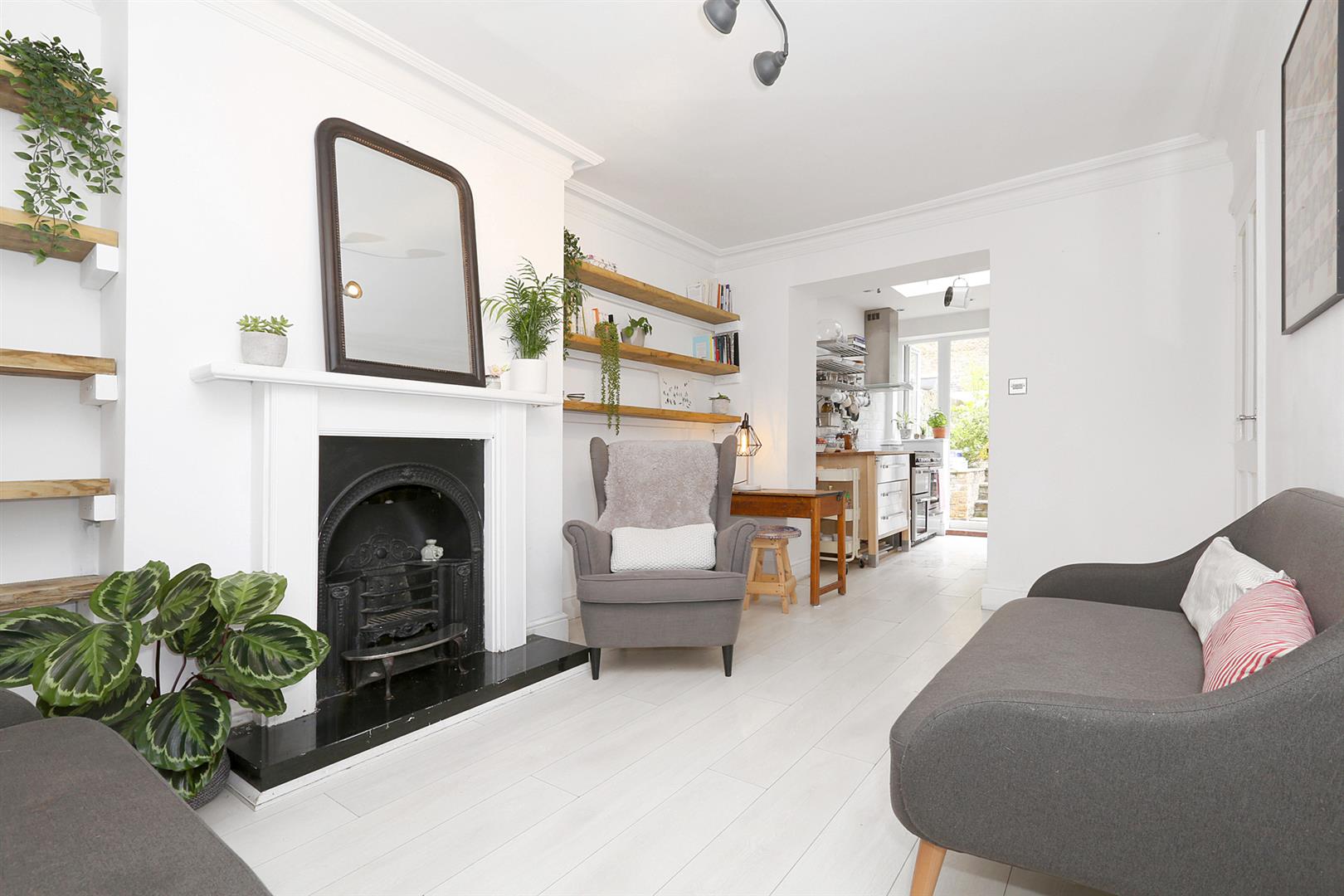 What happens next?
Understanding a surveyors report can be a mind twister at the best of times, even for us long-in-the-tooth property wizards. With older homes surveyor's reports almost always finds some issues. Newer and renovated properties might have less for concern but will typically also have a few points of note.
It can be a shock if the property you'd like to buy has recently been renovated and something comes up that might seem costly. Where reasonable, issues raised by the surveyor could be cause for renegotiation of the purchase price. You may have to obtain quotes from external parties, usually 2 or 3 to gain a true idea of cost. You will then be able to put this forward to the vendor and their agent when you're hoping to reduce the purchase price.
At this stage don't be surprised if you run into difficulties. Vendors can be unwilling to reduce their selling price. You can walk away from the purchase at this point safe in the knowledge that you may have saved yourself many thousands of pounds.
Remember, if you have a question regarding your survey you can ask the surveyor to clarify. It might be most effective to detail all queries in one email, listing the page and section to enable to surveyor to answer more quickly. We would recommend you share a copy of your survey report with your solicitor. They'll know what to look out for and can raise requests for any warranties that might be in place, or similar documentation relevant to legal proceedings.
Off to see the surveyor, the wonderful specialist surveyor
So, after all that, your surveyor might recommend that a specialist survey or inspection is needed based on their findings. This is usually down to roof mishaps, potential damp, electrical snafus and/or gas and heating snarls. Stop growling lion, this doesn't mean your new home is a write off and destined for Munchkin Country. These surveyors are simply very thorough and want to make sure you investigate all potential issues before settling in.
There's no place like home
We know the process of buying a home can be long, confusing and arduous, without the added disappointment of a seemingly worrying surveyor's report. But take heart, tin man! Your logical brain will come in handy here. Making sure you've discovered and addressed all potential issues before purchasing is a sensible approach. One that will make for a smooth move in period with less shockers in store for the future. No flying monkeys in the ceiling thank you.
If you require more in-depth guidance with your property purchasing journey, don't hesitate to drop us a line, give us a call or even pop in to see us. We're here for you.
Contact us:
alex@daviesdavies.co.uk – Lettings Director (contact for lettings and property management)
mark@daviesdavies.co.uk – Sales Director (contact for sales, new homes and chartered surveying)
020 3481 6613
Please note: any advice or information given within this website is for general guidance only and professional advice should always be sought. It's also worth checking that your surveyor is RICs accredited.
10 March 2021
Back to Helpful Guides & Insights