How to Navigate Buying a Property with Family or Friends
Ooh I get buy(ing a house) with a little help from my friends
As the old saying goes, 'a friend is one who overlooks your broken fence and admires the flowers in your garden'. But what about a friend who buys said fence and garden with you and helps spread the mortgage costs? Now that's a true friendship. Whether it's your partner, sister or friend, there are many benefits to buying a property with someone else. On the flip side, however, you'll find a few pitfalls to avoid and prepare for, should you decide to make a joint investment. Here's how to make it work, team work style.
What if I have too many friends to possibly choose one to buy a property with?
Well hello there social butterfly, do take a seat. Legally, up to four people can jointly be registered as legal co-owners of a property. Unless a court order rules otherwise, joint owners have the right to stay in their home. This means that if Julie decides she's had enough of London and wants to up sticks and sell the property (or perhaps take a loan out against its value) all of the owners have to give their consent. She's always been a flighty old soul that Julie, can't choose a bread bun for a picnic.
Buying a property with others, of course, help you secure a higher deposit and get you on the housing ladder. But it's worth remembering that you could be responsible for the full mortgage if someone defaults. Also, when lenders are deciding the size of your mortgage they will usually only take into account the incomes of the two people who are paid the most. So, whilst you may have more friends than you can shake mortgage papers at, do bear in mind what can go wrong if you're not all on the same page.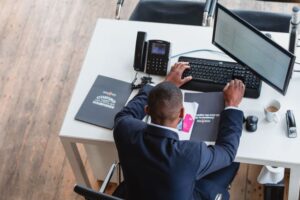 Ok, so I'm buying a property with one or more people – what do I need to do?
You should look into getting a tenancy agreement. There are joint tenancies, which are favoured by married couples and people in civil partnerships.
Or you could get a tenancy in common, which is favoured by groups of friends or relatives who are buying together. 'What's that exactly?' we hear you cry from the back. Well this means that each owner has their specific share of the property. However, it's important to note that with this type of ownership there is no right of survivorship. This means that the property will not automatically belong to the surviving owner, but adheres instead to the deceased person's will. Another law to seriously bear in mind.
Moreover, individual tenants would not have the option of only mortgaging their share of the property. They would have to act as one person in the eyes of the law. You, Dick and Harry would have to take out a joint re-mortgage, like some kind of property investing human centipede.
Wait, what happens with a joint tenancy then?
Good question. So, if one of the joint tenants dies, the property immediately passes on to the other owner. This stops individual owners passing on 'their share' of the property to a beneficiary in their will. Remember, unless the co-owners are married or in a civil partnership, inheritance tax may still be payable.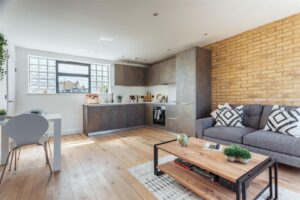 I don't want to get married but live with my partner who owns the property. Do I have any rights to it?
Just because you've endured your other halves insane eating schedule and lack of laundry knowledge, doesn't mean you have any claim on the property you're living in. Again, in the eyes of the law you are but a house fly flapping about the lampshades. This is whether you're a rent paying flying insect or not. If you're not married you have no claim to your partner's assets unless you have contributed to the purchase price or mortgage costs. This situation could hold up in court later, but it's not a given.
If it's the other way round and you own the property that your partner lives in, they have no legal requirement to pay rent or contributions to the mortgage payments. As such, they could leave at a moment's notice without so much as a goodbye Charlie this has been a hoot. In order to avoid awkward situations later, you should seek legal advice about drawing up a legally binding cohabitation agreement. Or you could look into drawing up a deed of trust with a power of sale. Remember, if they bought the curtains, they'll be leaving with them rolled up under their armpits as you watch them saunter down the street and out of your life for good.
Okay, maybe I'll think about civil partnership / marriage. What now?
If one of you already owns property but you want to co-own, it's time for the fun act of: 'transfer of ownership into joint names'. There are no fees or taxes involved here from the other half. This is because your civil partner / spouse is simply added to the title deeds as a joint tenant. Easy peasy? Possibly. But you'll need to be in a pretty trusting solid partnership for this to not cause any problems down the line.
Otherwise, may we suggest another fun game called 'transfer of equity'? Here, your partner buys a share – usually 50% of the property's value. Do remember, if the value of their share is over £125,000, they may have to pay stamp duty. Get yourself a solicitor to work out all the finer details and you'll be laughing / in equal property owning harmony at last. All that's left to squabble over are those hideous bathroom tiles from 1973.
Oh gosh. Julia has gone AWOL and has stopped paying her share of the mortgage. What can we do?
Oh it's the joint tenant household, welcome back. Put simply, if one of you stops paying their part of the mortgage, the others have to pay the full amount as you are 'jointly and severally' liable. This is a nightmarish situation that can be avoided. Make sure from the beginning that no-one is likely to want to move any time soon. Whether that means migrating back home or after a whirlwind affair with Barbara down the road because of her larger, well kept back garden. Each potential tenant needs to get independent legal advice and draw up a declaration of trust. This will establish the ins and outs of selling the property and how much notice must given if one of you decides to box up their belongings on a whim.
Hmm. I'm a little wary. Are there alternatives to joint ownership on a smaller budget?
If you'd rather not risk the above and go it alone, but know you can't afford a mortgage outright, you'll find shared ownership allows you to partly own a property. We'd also suggest looking into the Government's Help to Buy scheme, which provides loans to homebuyers, that are interest free for the first five years. Have a look at our property buying guides for more tips and tricks for getting on the ladder.
If you're still thinking of pursuing buying a property with others, we recommend seeking legal advice first and foremost. Speak to your solicitor or conveyancer dealing with the purchase of your home, who can take you through all your options and find the best route. For any questions in the meantime, we're more than happy to talk all things property related. So give us a call / email or even drop in.
Perhaps you would rather buy a property by yourself! If so check out our guide to buying a property as a single person by clicking here.
The information contained in this article is for general information purposes only. It is not intended to amount to advice of any kind (whether financial, investment, legal or otherwise) on which you should or may rely. In particular, information in this article should not be relied upon for making any decision or to make or refrain from any actions without seeking independent professional or specialist advice.
Contact us:
alex@daviesdavies.co.uk – Lettings Director (contact for lettings and property management)
mark@daviesdavies.co.uk – Sales Director (contact for sales, new homes and chartered surveying)
020 3820 2492
Davies & Davies Estate Agents, 85 Stroud Green Road, London, N4 3EG
Article & images by Barefaced Studios
21 October 2021
Back to Helpful Guides & Insights