Inside These Walls: A Traditionally Influenced Victorian Townhouse
Property developer and entrepreneur Richard Blaiberg shows us around his Stroud Green property.
Having grown up in the leafy confines of Highgate, one of North London's prettiest villages, property developer and entrepreneur Richard Blaiberg and his wife Michelle, a lawyer, currently live in energetic and ever evolving Shoreditch, East London. Richard studied Industrial Economics at Nottingham University before completing an MSc in Real Estate at Cass Business School. After qualifying as a chartered surveyor in 2012, having trained at BNP Paribas Real Estate, he pursued his ambitions of developing property and bought his first project with his brother at the top of the market in 2007.
The brothers managed to ride it out and Richard gradually did more property development over the years, honing his experience until he eventually was able to go full time in 2013. Not one to rest on his laurels, this year Richard also launched WinAbode, the UK's first online property competition platform, with business partner Sam Park and office dog Wally.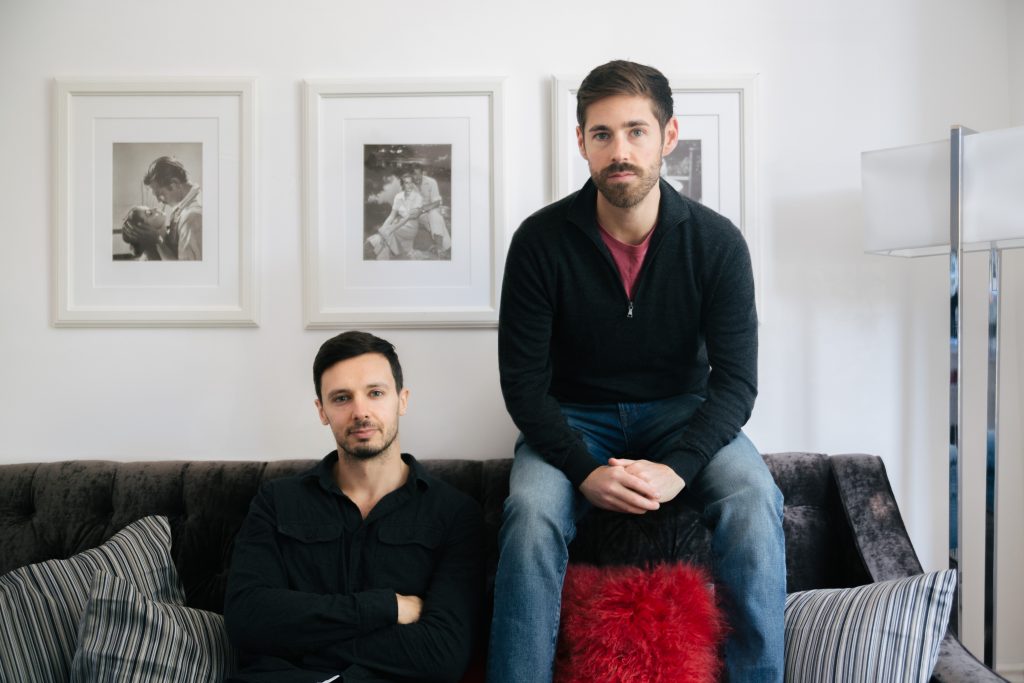 Richard was introduced to this grand five bedroom Victorian property in Stroud Green, an enclave of Inner North London set between Crouch End and Finsbury Park earlier this year and could immediately see its potential. It was in dire need of full modernisation but had retained many of its original period features and benefited from incredibly tall ceilings. The well proportioned rooms and spaciousness of the property hold masses of appeal, not to mention its enviable location in the Stroud Green Conservation Area, with easy access to the foodie strip meandering along the Stroud Green Road and onto Crouch Hill and proximity to the tube (not to mention it's stumbling distance to the famous Faltering Fullback pub).
Wanting to ensure the renovations were in-keeping with the stype of the house, whilst developing a clean but elegantly modern look throughout the interiors, Richard carefully designed the space himself. Trying to retain as many of the original features as possible, Richard set about restoring the original floorboards as well as repairing and, where necessary, replicating the Victorian cornices. He wasn't alone though, "I did however, have a massive helping hand from my wife! She's a big fan of shaker style dark kitchens and metro tiles", indeed it was Michelle who conceived the idea for the herringbone pattern tiling around the fireplaces – an interior design trend that looks set to really take off in 2018.
The property is currently on the market with Davies & Davies Estate Agents, who first introduced Richard to the house. He understands the benefits of having reliable professionals working alongside you when undertaking such a big project; "Mark Scales at Davies & Davies has been brilliant, I've worked with him before and totally trust him, he also knows the local market inside out".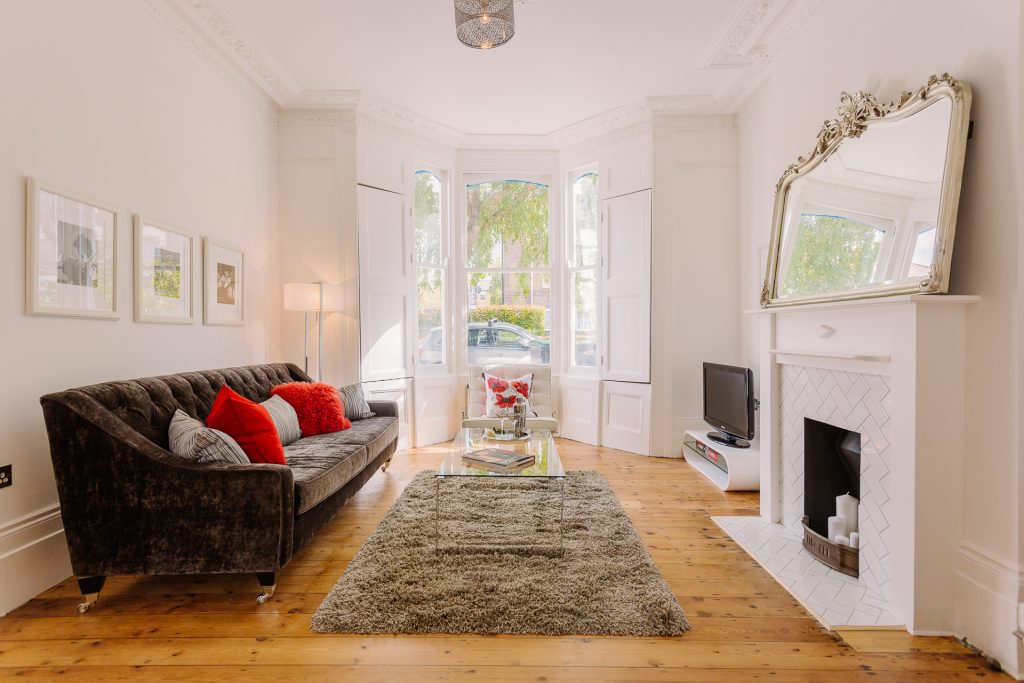 Richard's Style Notes & Anecdotes
Design Influences: we tried to be true in many ways to the aesthetics of the Victorian era but interspersed with contemporary features and a neutral, chalky colour scheme.
Special feature: the classical Burlington style white bathroom suites, they lend a period feel whilst retaining strong, clean lines that translate to modern tastes.
Most Extravagant Addition: all the Smeg appliances in the kitchen, including the range cooker.
Favourite Part of the Property: the top floor bathroom – it's huge! It has a freestanding roll top bath, separate walk-in shower and so much natural light. We used a combination of arte and metro tiles to try and achieve a both a contemporary and classic look.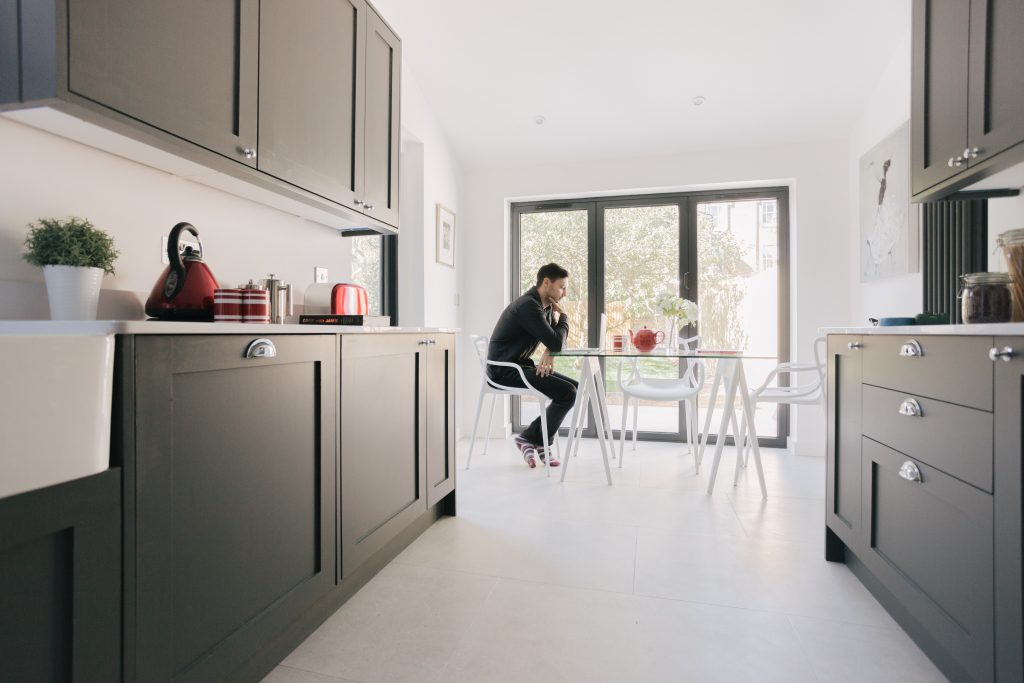 Biggest Challenge: in the living room we had a huge piece of cornice missing, and needed to reproduce the plaster moulding to match the original work done. This was done by cutting off a piece of the original cornice and having a copy recast and installed. Old cornice is particularly fragile, so we lost a samples in transit and had to cut off quite a bit in the end to get a decent piece to copy.
Regrets: if I could do it all again, I think I would have done the side return. We didn't want to spend too long on this project and also didn't want to have to achieve a record price in the conservation area for a house. But the side return would have created an amazing space and probably made the property more sale-able.
Advice for Prospective Developers: buy at the right price! You have to be sure there's enough fat in the deal for you to wear some cost overruns or a reduction in sales price. Oh, and use a builder you trust!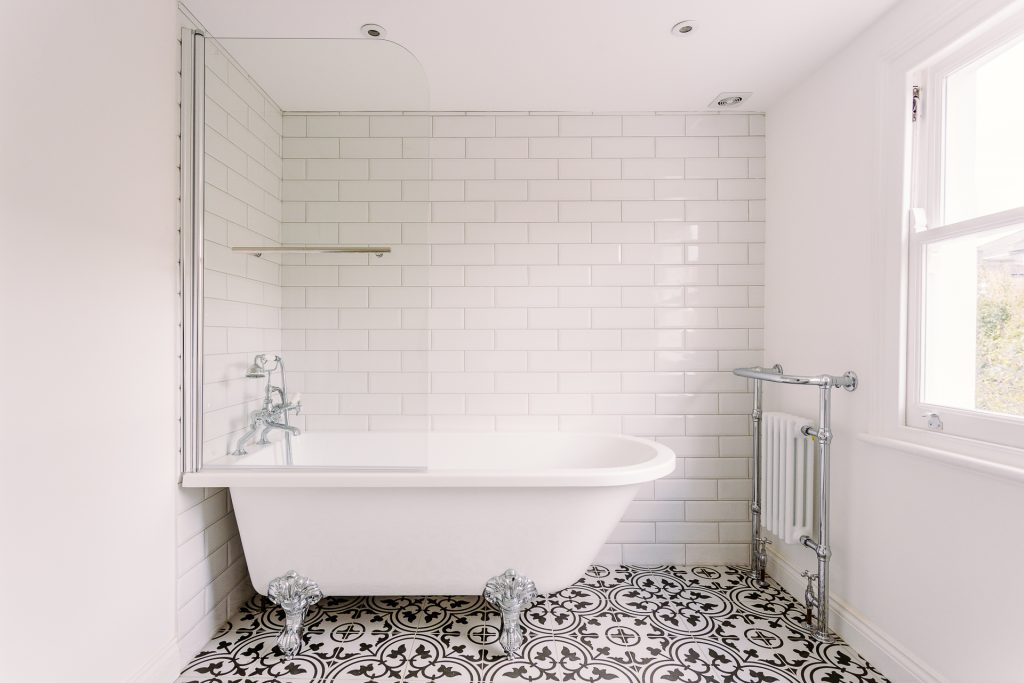 Richard and Michelle are now looking to the North once more in search of a more laid back lifestyle, exploring neighbourhoods such as Muswell Hill and Crouch End as potential locations for their new family home. Both locations will likely appeal to foodie Richard and fitness fanatic Michelle. Richard's also an Arsenal fan (well, no one's perfect) so he'll also enjoy being close to his team's grounds.
You can check out Richard's property now for sale by clicking here.
Alternatively, if you're already enthralled (and why wouldn't you be) then contact the team at Davies & Davies on 0207 272 0986.
If you're looking to buy or sell through a market leading, award-winning estate agents (that's us!) contact our Sales Manager Mark here:
mark@daviesdavies.co.uk
020 7272 0986
Davies & Davies Estate Agents, 85 Stroud Green Road, London, N4 3EG
Article by Sophie Taylor at Barefaced Studios
Photography by Mike Barry at Barefaced Studios
Originally published for North London Estate Agents Davies & Davies in North Four Magazine
Back to Insights