Women who Run North London: Esther at Crisis
Both the paid staff and the volunteers- we all want to be here, and it creates this vibe that you can't teach and you can't buy.
In honour of International Women's Day 2019 we've sat down with some of the amazing women running businesses in Finsbury Park and Stroud Green to talk about how they got started, what challenges they've experienced and what advice they have for aspiring female business owners and leaders. Our "Women who run North London" series features these interviews, published across two weeks. Today we're shining the spotlight on Esther, who runs the Finsbury Park branch of Crisis.
Everything you see when you step into Crisis has been tailored to Esther's design, and created with help from the charity's volunteers. There's a story behind it all- from the coffee bag dress in the window, to the exposed piping above, and the coffee-stained wooden units themselves. Speaking to Esther it's immediately clear how passionate she is about the work that Crisis do; offering progression coaches, job coaches, art therapy and mental health help. If you're homelessness, or at risk of becoming homeless, then they'll provide the tools needed to get you back on your feet.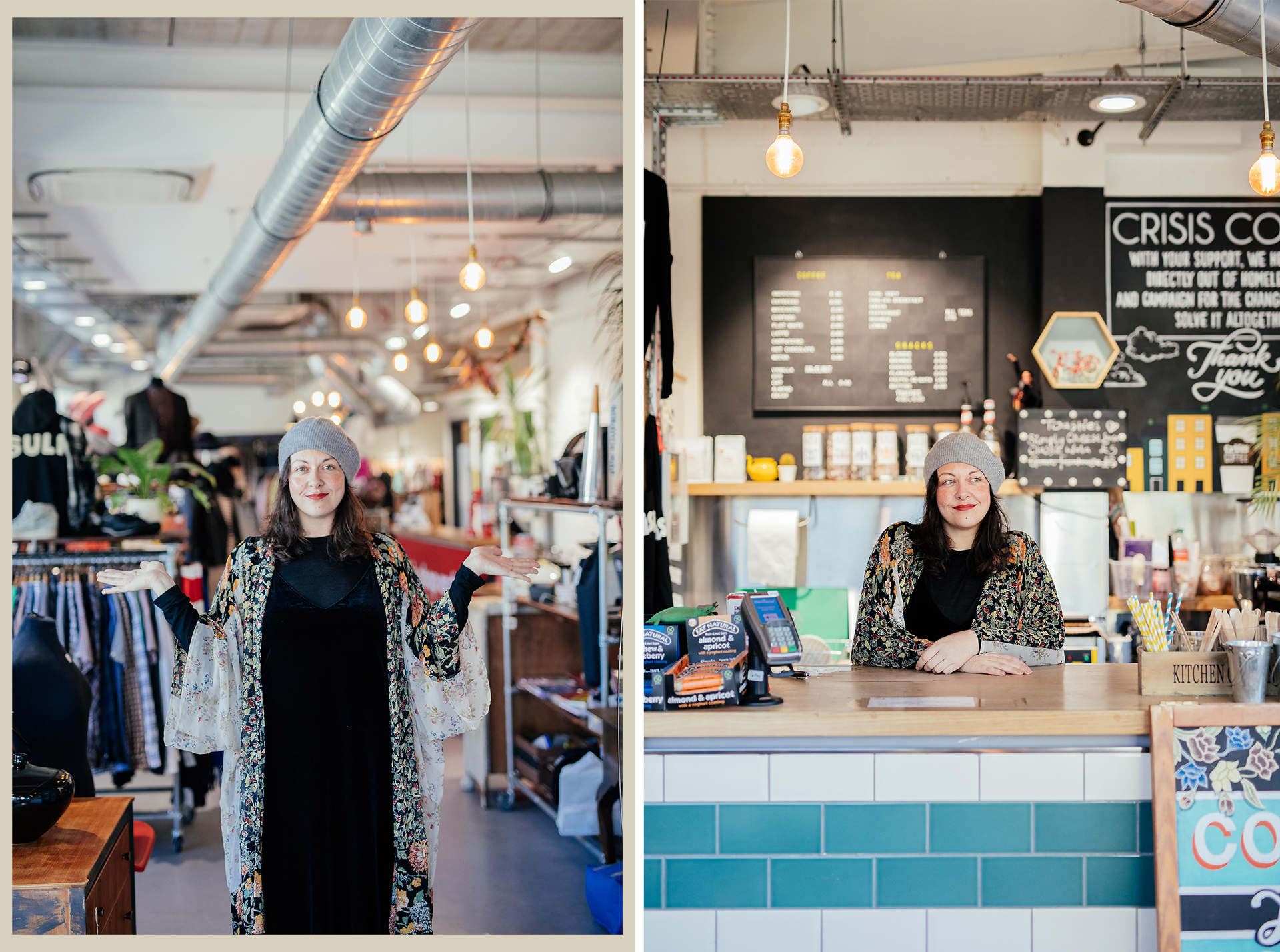 What made you want to run a business? 
Well, I trained to be a nurse to start with, and I realised it's not for me, so I left and this charity shop came up. I loved vintage shops, so I kind of winged it and managed to get a manager's job without ever having been a manager before. I was given this little shop on top of a hill in this tiny town and found that I loved it! I was round people, all sorts, from all walks of life- I love people, I love clothes, I like to create displays- it fed me. Which is why I can't really leave- I give back but I also get a lot.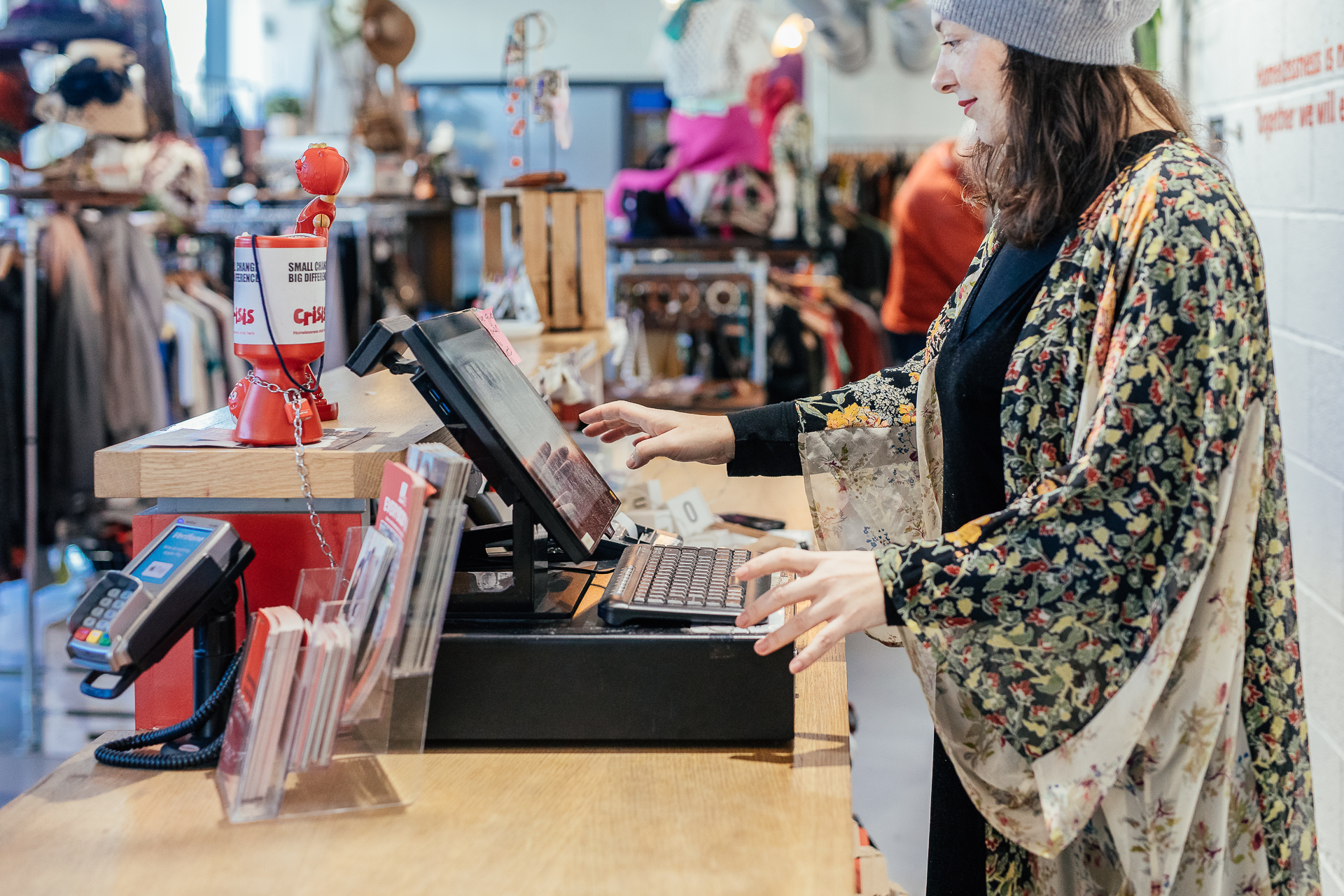 What made you want to work with Crisis?
Their first shop was Mare Street and I helped set that one up. I've got 16 years of retail experience in charity retail- I worked for Cancer Research and was kind of on top of my game there- I had ten years experience with them. I thought, Crisis; one, it was a great charity, and two, they didn't have any experience, apart from Sarah, in opening shops, and I'm good at what I do, so I said I'd come on board! I helped set-up the Mare Street shop in Hackney and then this one. They gave me this shop on Stroud Green Road and it was a shell and they said to me 'make a shop'! There was no water, no electrics, nothing. I had a building company and an architect and we worked together to produce this! It was quite daunting because I'd never been given full reign- I've obviously managed shops for a long time and I can make a lot of money for charities, but I've never built one from the start. But it's grown and it's become this really cool community hub!
Crisis is quite a modern charity and it gives you freedom to create. Because they're smaller they're not scared to try stuff, so they've allowed me to do stuff like hang mannequins from chains in the window. They want you to be new and innovative. I had a lot of control over the design of the store. I didn't want to cover the ceiling, but instead have some wooden features- these units were designed by Phil Barnes who worked for Crisis and actually set-up the business plan for the shop. He worked with volunteers in the warehouse and stained it with coffee, because they had so much coffee left over from "Crisis at Christmas"! So it didn't cost anything. They made all these fixtures and fittings for the shop. They made the coffee dress in the window too, and then there's some artwork from another Crisis member. Everything's kind of hand done- we put a lot of effort in. We're happy and we want to come to work- the paid staff, the volunteers, we all want to be here and it creates this vibe that you can't teach and you can't buy.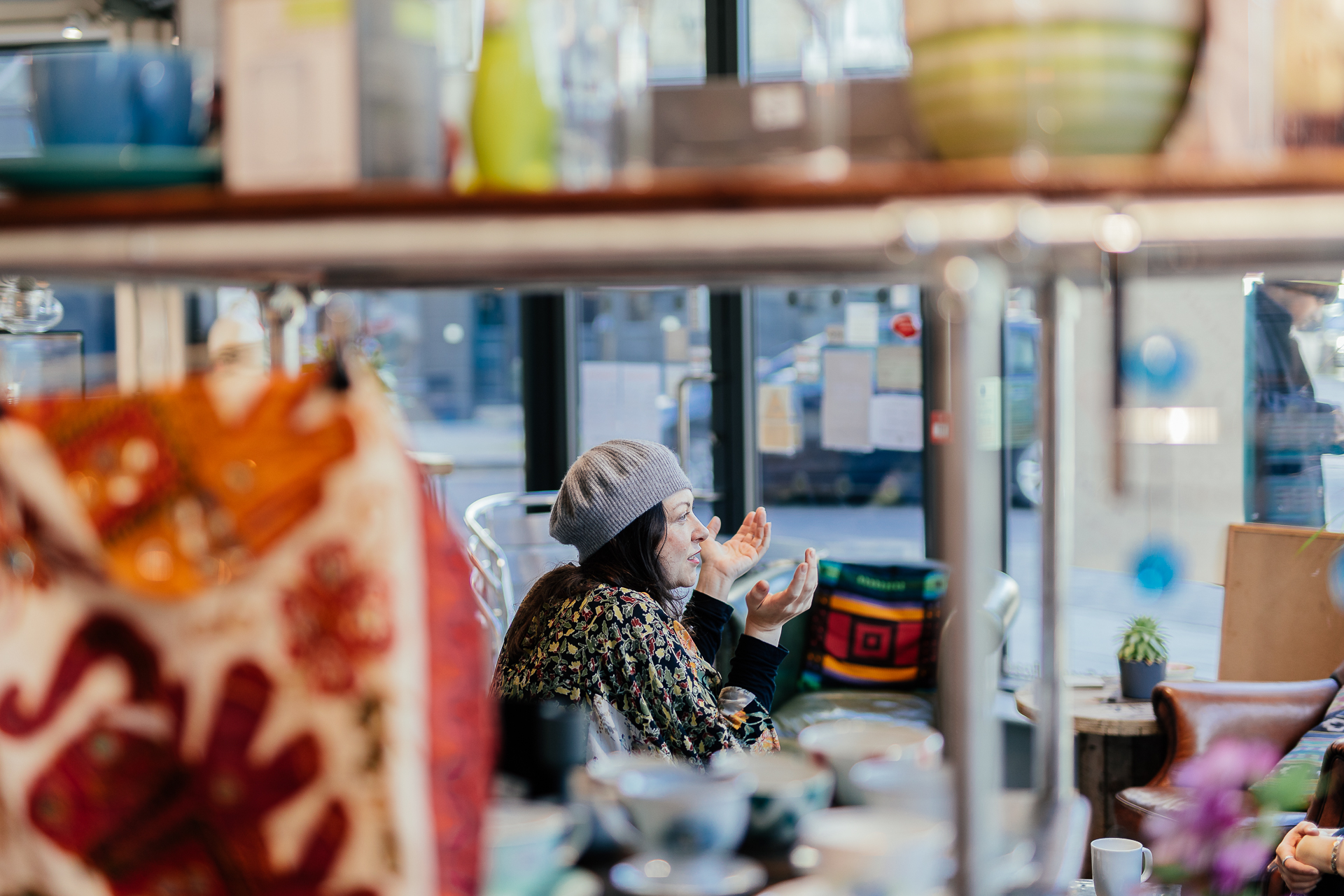 What has been your biggest challenge setting up the store?
I suppose at the start it's to get volunteers. This is a massive shop, we're probably triple the size of a normal charity shop, so I have 85 volunteers and 4 paid staff. That's a lot to manage. So one challenge is managing that and one of the other big challenges is to get the number of volunteers we need to keep the shop full, to keep it fresh and to run the cafe. We offer an accredited retail scheme as well, which members of Crisis (people who are either homeless, have been homeless and are accessing crisis services) can access. They can do a three month retail accredited course- they get a certificate at the end and it's a proper training program.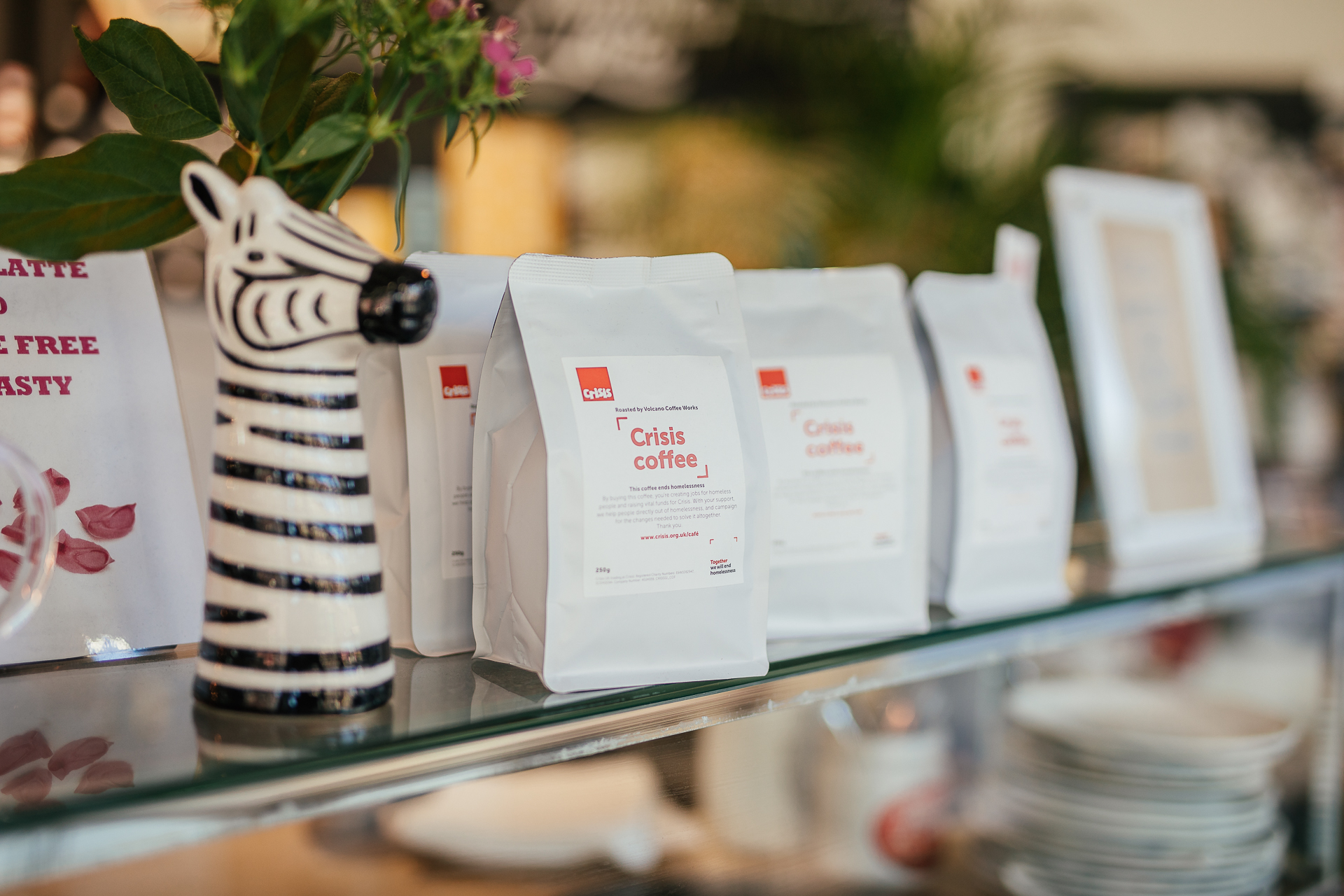 Do you have any mentor figures that have inspired you?
Volunteers. In my little store, on top of the hill, I had volunteers who had been there a long time and one lady said to me "it's either going to be the easiest job in the world, or the hardest job in the world". I make it the hardest job in the world because I'm passionate. If it's easy it's not going to be that great; I want it to be great so I make it hard. I had lots of volunteers who were really supportive because I had no management skills. I'd worked with people from all walks of life because I'd worked in the care setting for a long time, so I had a good understanding of people, but I'd never run a shop before. So that was really great training, I learnt a lot there. Then I came to London and the Cancer Research shop in Chiswick, which is where I learnt a lot of the skills I have today, with some of the volunteers there. I learnt a lot about antiques from a little old Italian lady who used to be an antique dealer. So yeah, volunteers have given me a lot. You have your normal training courses, but I didn't learn from that- I learnt from the people.
What is the best piece of advice you've been given?
I don't think it was advice, but it was that this will either be the easiest or the hardest job. I'm not lazy, I like hard work and I like to be good at what I do. I could make it easy, could earn more money doing it, but I couldn't do that. I had to make it hard.
If you had to give one piece of advice to a young woman looking to run a business, what would it be?
It's about the people. Get the people on board, you need to be positive, you need to be friendly, you need to be open. I keep banging on about people but it's the key to any successful business – work with, listen to and surround yourself with a mixture of people. Don't be afraid to get advice from all walks of life.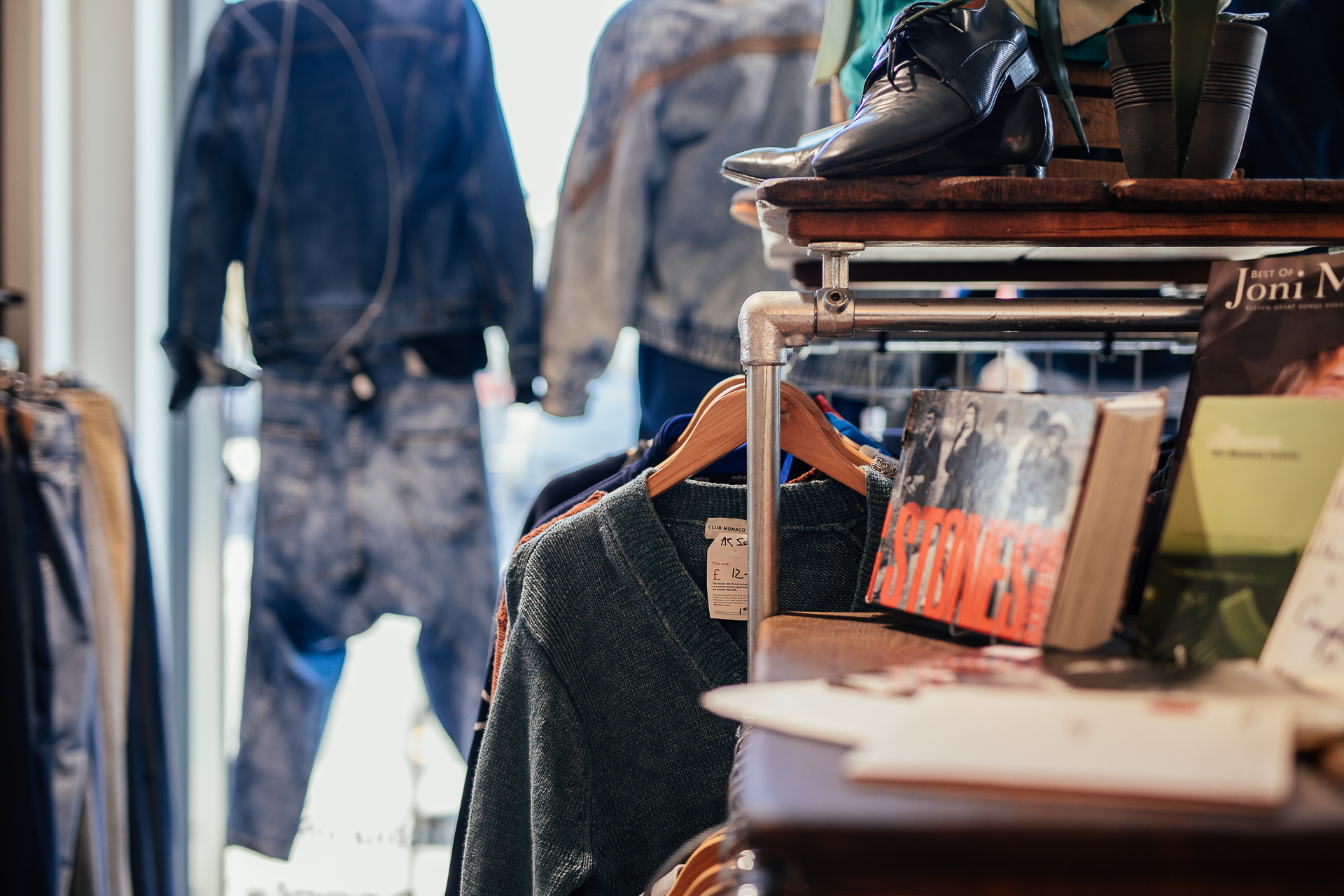 So the theme of this year's International Women's Day is Balance for Better- what does the phrase #BalanceForBetter mean to you?
I've been trying to think of something cool to say! We have a real mixed bag of men and women volunteers, which I really like, and which isn't the norm in a charity shop- it's mostly women. At the start it was me and three guys and I think that helped in the beginning because it showed the space as somewhere for men too, so that kind of equalised it- it "balanced" it out!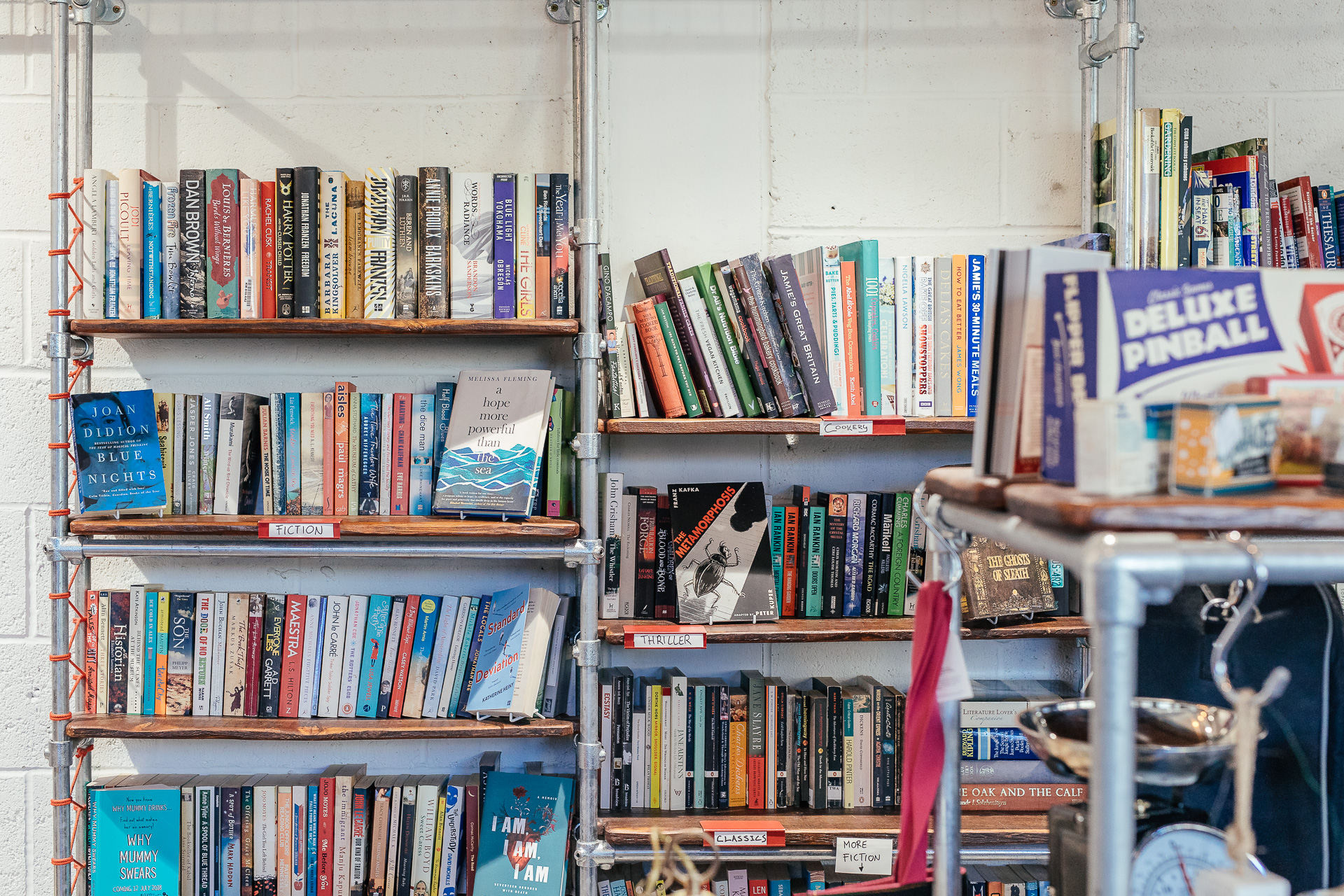 Photography by Odera Okoye at Barefaced Studios, featuring Crisis
19 Stroud Green Road, London, N4 3FB
Back to Insights