You Had Me at Stamp Duty. Why House Buyers Are Hot Property Right Now
If There's Any a Time to Buy a House, It's Now
Well hello there handsome, how the devil are you? We must say you're looking particularly attractive right now. Do take a seat and let us bend your ear a while on all things mortgage and land tax related. Although we are admittedly in the depths of a confusing-at-best global pandemic *breathe*, you are also in a pretty good place property market wise. While we do not wish to make light of the current situation, there is a light at the end of the tunnel if you are in the fortunate position to be able to buy a property at the moment. Despite covid fears, now happens to be a fortuitous time for first time buyers and seasoned property moguls alike. Here's why you should take the plunge right now, and more specifically, with us.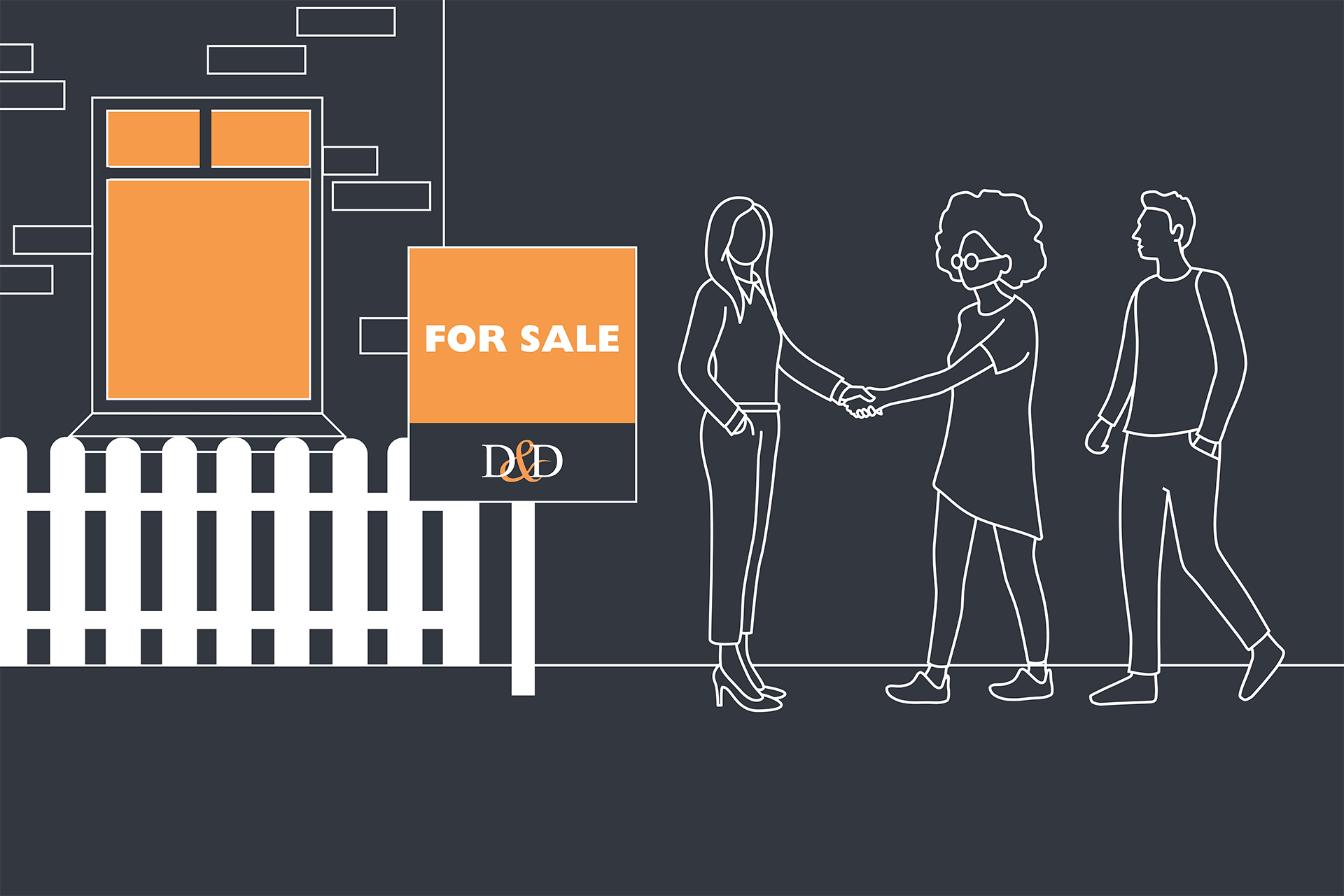 Hey There Hot Stuff
Yes, as a buyer you're in a fortunate and rather desirable position. You may have noticed we have a somewhat dazzling array of properties on display at Davies & Davies currently, partly thanks to the new Stamp Duty holiday. This has paved the way for more than usual amount of properties to come onto the market and as such, buyers are in a good place as vendors are all fighting for your business. Because of this you should be able to find 'the one' that suits and be in a strong negotiating position. Hitting the jackpot! You'll also find sellers are looking to take advantage of the incentives on offer, aiming to quickly offload any properties that may have been sitting on the market for a while. This is perfect if you're willing to haggle, as there are some pretty attractive deals out there in the current climate. Hubba hubba! The cherry on the cake? If you buy a property that needs work at a good price already, then you can go on to make a pretty decent profit. Not bad! Remember it is always worth having a professional take a look before making any investments and big decisions.
Sealing the Deal
You are on fire, buyers! There is more good news afoot. The Government announced back in July that Stamp Duty Land Tax would be reduced on residential purchases until the end of March 2021. What does that mean exactly? Well, if you buy a house for less than £500,000, there will be no Stamp Duty to pay. While the benefits don't extend to everyone, the 3% higher rate for purchases of additional homes still applies on top of the current revised rates. Therefore, if you were looking to add a holiday home to your property portfolio, it may be worth doing the maths first to see how much you'd save using the current incentive. You are right in there my son!
Why Don't You Stay a While?
Maybe an extra two months perhaps? On the 31st July, the Government announced that thousands of families can still benefit from the current Help to Buy scheme, despite delays in building their new homes due to coronavirus. Woohoo! Get comfy babe. Under the current scheme, new homes would need to be finished being built by the end of December. The extension means the deadline now moves to 28 February 2021. Little bit of breathing room always helps. (However, the deadline for the legal completion of the sale will remain the same – 31 March 2021. Do also bear in mind that this announcement from the UK Government, may not be similar to schemes in Northern Ireland, Scotland or Wales.)
You Lean, Green, Climate Loving Machine
If you missed our snazzy little article detailing the Green Homes Grant of late, then get reading! For the TLDR lazy beasts out there, basically you can get some sweet green money to make your home more efficient. Yes, a £2 billion insulation scheme has been announced by the government as part of a bigger project that intends to cut emissions across the UK. In this scheme, homeowners will receive financial incentives in the form of vouchers of up to £5,000 for improvements that will save energy. Some of the lowest income households might be able to receive up to £10,000 in vouchers. Wowee. It's really worth a punt, particularly if you're feeling the pinch – in the weather and your pocket.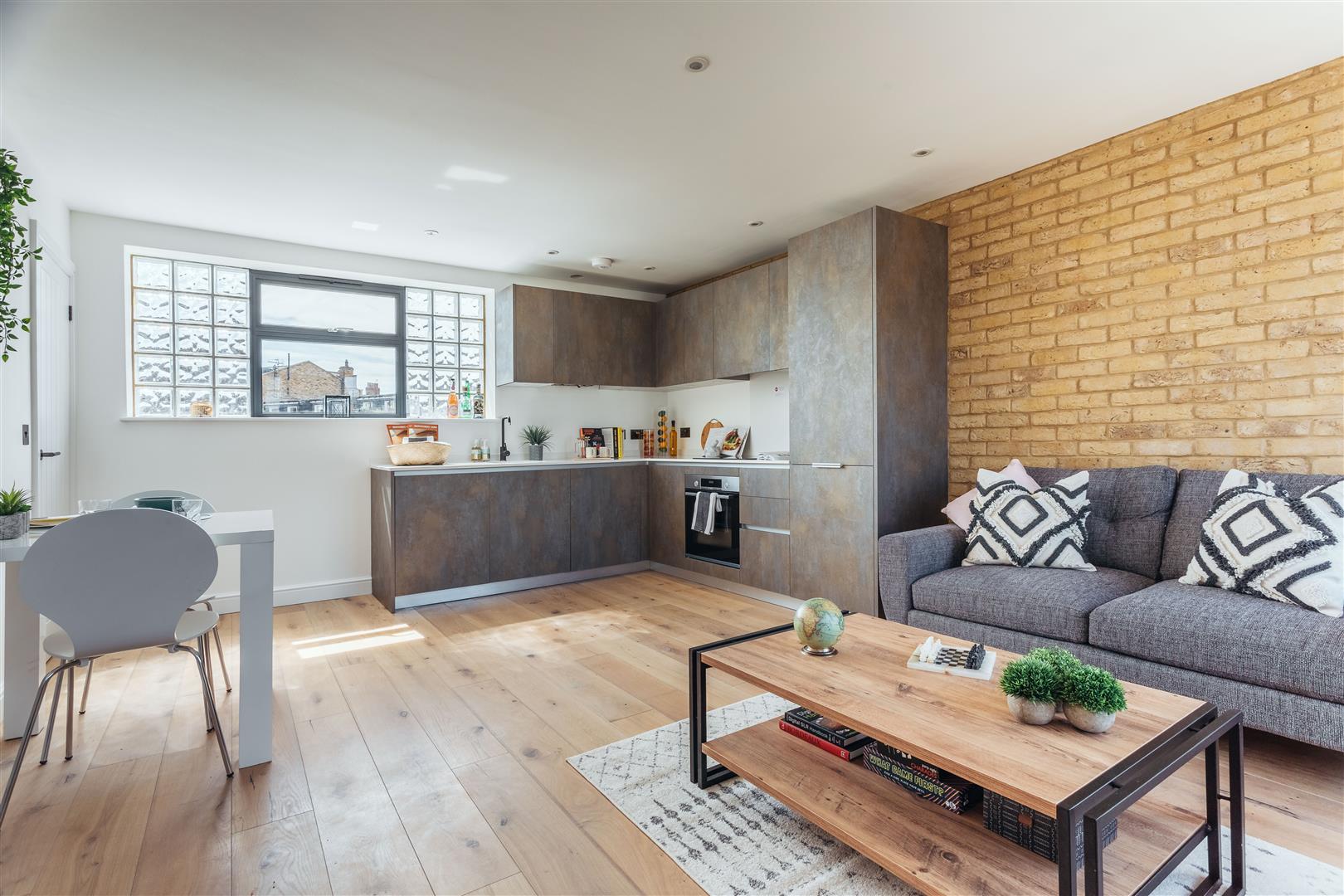 Ready to Take the Plunge? We've Got You
Winter is coming, the geese are getting fat, but that doesn't mean you cannot buy a flat (or house). Specifically, with us! At Davies & Davies we're not only wildly good looking and witty as heck, we also sell properties. Who knew? For those of you who haven't had a good peruse of our houses on offer at the moment, we suggest you take a good old gander while you've got some down time and drool over our veritable chocolate box assortment of 1, 2 and 3 beds. We're a little in love with the Ironworks collection of seven beautifully crafted apartments, each surrounding a verdant central courtyard designed for connection and community. Or if period conversions are more your thing, take a look at our handsome Victorian era three bedroom home on Victoria Road boasting a mix of original and contemporary design throughout. If 24 hour concierge service and new builds take your fancy, we also have some apartments available in the well regarded Tiltman Place, Islington featuring some pretty epic London rooftop views. Tres romantic.
Time to Take Advantage
We think it's a fantastic and fortuitous time to be on the property hunt, which is a rare opportunity of recent years. If you're looking to take advantage and have been drooling over our portfolio, why not give us a ring or drop us a line and start the process. It's worth not beating about the bush in this current climate, so don't hesitate to get the ball rolling.  We're here to answer your questions, concerns and 3am epiphanies from our usual address. Get on board and get in touch!
Get in touch:
alex@daviesdavies.co.uk – Lettings Director (contact for lettings and property management)
mark@daviesdavies.co.uk – Sales Director (contact for sales, new homes and chartered surveying)
020 7272 0986
Davies & Davies Estate Agents, 85 Stroud Green Road, London, N4 3EG
Article & images by Barefaced Studios
29 October 2020
Back to Helpful Guides & Insights